Lineup announced for Everest-Ferbey National Pro Am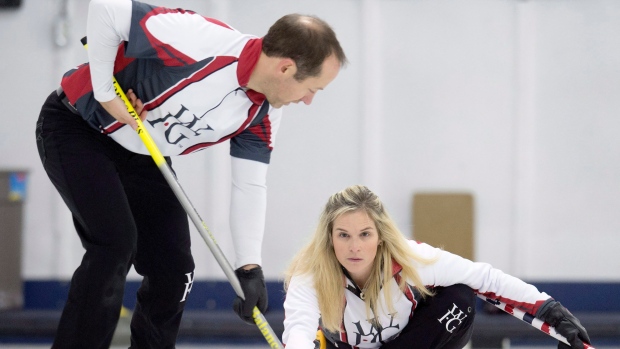 Legendary Canadian curler Randy Ferbey announced the lineup for the third annual Everest-Ferbey National Pro Am on Sunday during TSN's coverage of the Pinty's All-Star Curling Skins Game.
The event will take place March 25 from Fredericton, New Brunswick and will feature Olympic gold medalists Jennifer Jones and Brad Jacobs as well as Brent Laing and Rachel Homan. Ferbey, a six-time Brier and four-time world champion, will serve as a coach for one side and will square off against two-time Brier and world champ Al Hackner.
"We're switching up the format of the Pro Am slightly this year." said Ferbey. "In the past, we've invited four pros to participant in the event whereas this year, we've invited six pros including No. 1 ranked female curler, Rachel Homan. We've got a really great roster of talent and can guarantee there will be no shortage of friendly competition in the rink."
Senior curlers from registered clubs can enter the contest to win an opportunity to play with the curling stars at the Pro Am as well as a VIP trip to 2017 Everest Canadian Seniors Curling Championships. Four contest winners will have the chance to compete in Fredericton.
"I'm thrilled to be playing with Randy, Jennifer and the rest of the pros this year in Fredericton," said Laing. "This year, the family rivalry is officially on!"
The Pro Am will take place during the 2017 Canadian Seniors championship. Click here for more information.