Lions release veterans Brown, Poblah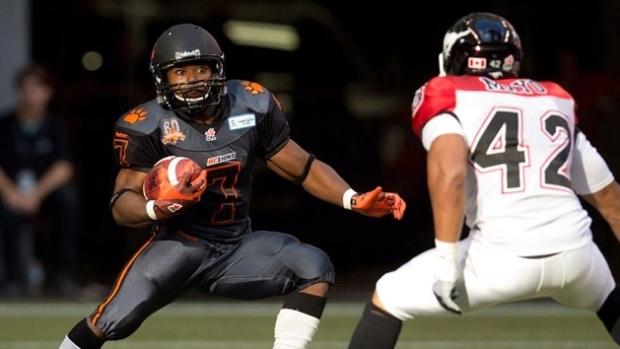 The BC Lions made a couple of notable roster moves Monday, releasing veterans Tim Brown and Kito Poblah.
Brown had been with the team the past four years. The kick returner twice had more than 1,000 kick return yards and finished with 2,217 return yards in 2012, his best season.
The 30-year-old also had 704 rushing yards and finished with 11 touchdowns during his stint with the Lions.
Poblah spent one year with the Lions after starting his career in Winnipeg. The Canadian receiver had 182 yards on 15 catches last year and has 68 receptions for 716 yards and two touchdowns for his career.
The Lions also announced on Monday they have signed their entire draft class, extended training camp invites to UBC running back Brandon Deschamps and Simon Fraser defensive back Bibake Uppal, and released kicker Steven Shott and offensive tackle Andre Ramsey.