Lions WR Gore announces retirement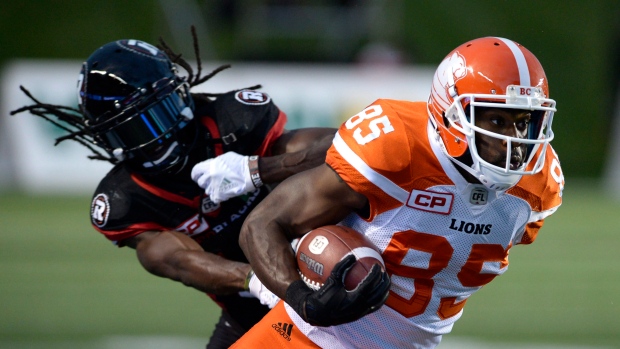 National receiver Shawn Gore is retiring, the BC Lions announced Thursday.
Gore, 30, spent his entire seven-year career with the Lions, finishing with 307 receptions for 3,911 yards and 20 touchdowns.
"Shawn has informed the club that he has decided to retire and pursue a new path," Lions GM and head coach Wally Buono said in a team statement. "He is an outstanding husband and father and we are very grateful for his many contributions to our organization both on and off the field. We wish Shawn and his entire family the very best."
The Lions drafted Gore in the second round in 2010 and the Bishop's product joined the team later that year after attending training camp with the Green Bay Packers. Gore helped the Lions win the 2011 Grey Cup.
This year's CFL Draft is Sunday and can be seen live on TSN and TSN GO starting at 7pm et/4pm pt.
"I am proud to have played my professional football career with the BC Lions," Gore said in the team release. "Wally Buono and the entire Lions organization gave me the opportunity to excel on the field as an athlete and off the field as a mentor, husband and father. My family and I thank the entire BC Lions family for a great seven years. My fellow teammates, coaches and fans have made this a truly memorable experience. I give all the glory to god who has blessed me with the opportunity to play football and I am excited about making the transition to the next chapter of my life."