Lowry still searching for rhythm in Raptors' new system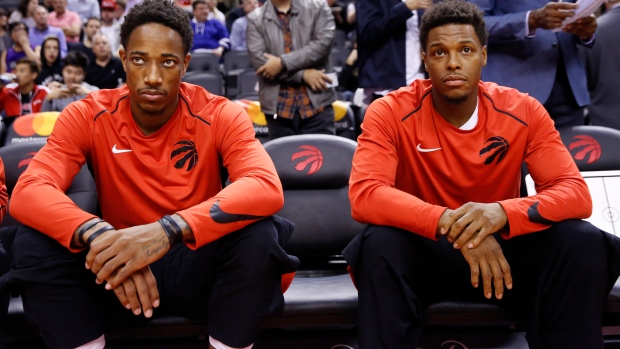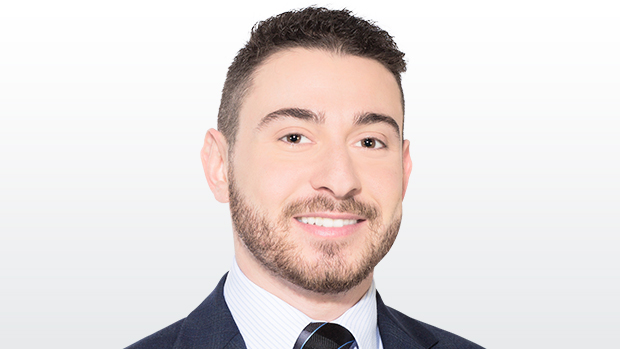 TORONTO – When Kyle Lowry spoke to the media the morning of last month's season opener, he was asked about his adjustment to the new, more modernized offensive system the Raptors were in the process of implementing.
The exchange was not especially notable at the time. It went exactly how you would expect it to, given the all-star point guard's supreme self-confidence.
He correctly pointed out that that he once played a similar style of basketball with Houston and that his skill set should theoretically be a natural fit in an offence that emphasizes pace, ball movement and three-point shooting. He made it sound easy.
"It's nothing new to me," he had said. "People think I'm an ISO, ball dominant [player], [but] that was the system that we were put in. Me and DeMar [DeRozan] had been put in this situation the last couple years, to be what we've been, and now they want to do something different so we'll adjust and be what they want us to be."
"My habits were to cut and move before I got here so it's not really that difficult. It's just, all right, this is what you want to do, so let's do it."
Three weeks and nine regular season games later, Lowry is coming to terms with a harsh reality: change is never easy and adapting to it may take longer than he had imagined.
He's not alone, to be sure. Like the rest of Toronto's struggling first unit, Lowry is still trying to get comfortable in the team's revamped system and the result has been an uneven start to the campaign.
Through nine games, Lowry is averaging 11.9 points, just over half of his career-best mark from last season. He's getting to the line at the lowest rate of his 12-year career and shooting 33 per cent from three-point range – lowest since 2009-10. He's been better than some of those numbers indicate – his assist rate is up and he leads the league in drawing charges – still the Raptors need more from him, and he knows it.
Some of that frustration may have boiled over when he was ejected for arguing with an official in the first half of Sunday's loss to the Wizards. It was a bizarre sequence that saw him get whistled for consecutive technical fouls, the second seemingly without cause. In the hopes of saving his money, he dodged a series of questions about it on Monday, but was candid regarding his early-season slump.
"I think the way we're moving the ball, the ball's not in my hands as much," Lowry said. "They want me to just try to get everyone involved and for me, I've been used to having the ball in my hands. I always pass the ball but more so I don't have the ball so I can't read the defence as much as I usually could before.
"The last couple of years coach would give me the game for the first five, six, seven minutes of the game. I could feel out the game and get passes off and get everyone involved and now it's like everyone has to be involved from the jump. For me it's getting off the ball, moving and cutting and it just hasn't been there for me yet. I think I haven't gotten a consistent feel for the games yet."
By design, Lowry is spending more time off the ball this season – an attempt to initiate a free-flowing offensive attack while also preserving the 31-year-old. He's averaging 28.6 frontcourt touches per game, down from 70.3 last year, and his usage rate (an estimate of the percentage of team plays used by a player when he's on the floor) is lower than it has been since he was traded to the Raptors in 2012. They're hoping it will pay off down the line, both for the player and the team, but it's a tough ask. Lowry is trying to figure out how to put his stamp on games without having the ball in his hands nearly as much as he's become used to.
It's somewhat surprising that, of the two, DeRozan seems to be having an easier time making the transition, simply because his game was more conducive to the old style of play. However, Lowry blossomed into a star in that same environment. If DeRozan was a product of it, so is Lowry. Yes, he did come from Rick Adelman's up-tempo system in Houston, but that was over five years ago and he wasn't the player then that he is today.
"To he and DeMar's defence, we're doing things totally different," Dwane Casey said. "We're trying to. It's not as much pick and roll with him in set plays. We're coming down in flow, coming down in drags or whatever so in fairness, it's different than what Kyle and DeMar are used to, that has hurt their rhythm."
That the team as a whole has struggled to find a comfort level with it or even maintain it consistently early in the year is no surprise, especially given how tough the schedule has been. As Casey went on to point out, nine games is not a large enough sample size to determine whether a major philosophical shift like this one can work. There's a learning curve, for the players and the coaches, and it will take some time to figure it out. Fortunately, they made these changes with the playoffs in mind, not November or December, and the East doesn't appear to be running away from them – only the 8-2 Boston Celtics have really separated themselves to this point.
"I think as time goes on they'll get used to it," said Casey. "We're not going to change our playing personality overnight. Kyle and DeMar, to their credit, have been successful in a different system, where they've had the ball, a ball-dominant system in past years. Now we're asking them to do something a little different and it's going to take time. I appreciate their patience, they're working with it, they're trying but it has taken them out of their comfort level, where they've been productive. We've got to stick with it, we're going to stick with it because in the long run, and I know it's hard to see now [because] it's not equating to wins but in the long run it's going to help them."