Ludzik withdrawing from NHL concussion lawsuit
Decision comes days after NHL asked a court to order the former Chicago Blackhawks forward to be examined by the league's doctors to confirm he has Parkinson's disease.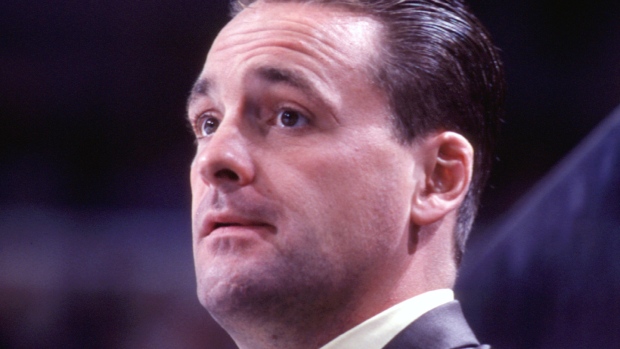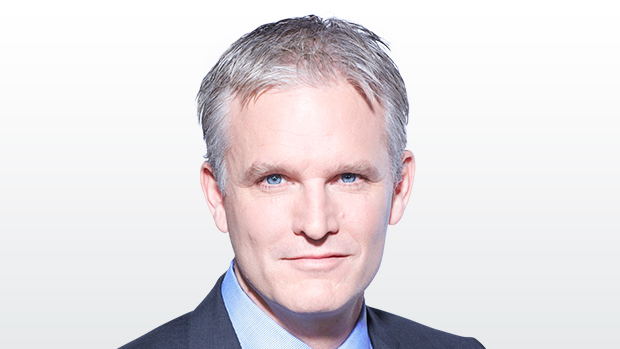 Steve Ludzik is withdrawing from the lawsuit by former National Hockey League players against the league over its handling of concussed players, days after the NHL asked a court to order the former Chicago Blackhawks forward to be examined by the league's doctors to confirm that he has Parkinson's disease.
Ludzik, 54, told TSN Thursday that he doesn't "have the physical strength" to continue with the litigation.
"I'm a perfect guy to be involved in this lawsuit," he said in an interview. "I've been damaged. I have more money than I can spend in three or four lifetimes, and I love the players. But I don't have the physical strength. I don't need anybody accusing me of anything."
Ludzik said he was upset over documents filed in court last week by the NHL. Because he is a plaintiff in the concussion case and alleges the NHL is responsible for his condition, the league's lawyers said Ludzik should be ordered to take a PET scan, which measures brain function.
Ludzik "does claim to have a clinical diagnosis of parkinsonism," the NHL wrote in its court filing. "Thus, a PET scan is necessary and reasonable to test that diagnosis."
"What is the NHL claiming? That I don't have Parkinson's disease?" Ludzik said. "I'm taking 60 pills a day, but faking this? …I just find I'm cut so thin. I don't have the stamina to do this."
Ludzik said he was diagnosed with Parkinson's disease in 2000 and is being treated by Dr. Mark Guttman, a Toronto neurologist who specializes in neurodegenerative diseases such as Huntington's and Parkinson's.
"I was diagnosed in 2000 when I was still coaching," Ludzik said. "I walked into a doctor's office in St. Catharines [Ontario] with shaky hands and the doctor said to me, 'Young man, you have Parkinson's.' I walked out of her office and never talked to her again. A few weeks later, I met with Dr. Guttman in Toronto, who confirmed the diagnosis. I've been working with him ever since."
His exit is a major blow to the lawsuit. Ludzik is a prominent hockey personality who played parts of nine NHL seasons and went on to become a head coach with the Tampa Bay Lightning. While many of the 100-plus players involved in the lawsuit say they don't yet have symptoms of brain injuries and are asking a court to order the league to cover the cost of their medical monitoring, Ludzik is in a different class.
Ludzik joined the NHL lawsuit in June 2015.
"I was back and forth on this last year and then Steve Montador's dad called me after Steve died," Ludzik said. "He said, 'You're the guy who can help the most. You're on TV, people know you.' That broke my heart. I wanted to help. There are hundreds of players out there who need help. The NHL knows that."
Ludzik has alleged in court filings that that NHL negligently failed to warn him of the brain damage risks tied to an NHL career. He charged that team officials encouraged him to return to play in the same games or practices in which he suffered concussions and often failed to document the head injuries he suffered.
Ludzik has said he suffered at least six concussions playing in the NHL and had been among the most vocal plaintiffs involved in the concussion lawsuit, filed in U.S. federal court in Minnesota.
His exit also comes weeks before some of the lawsuit's prominent plaintiffs, Ludzik included, are scheduled to be questioned for up to seven hours each in depositions by the NHL's lawyers.
"Steve Ludzik is a great guy dealing with an awful disease. We will always remain in his corner," Ludzik's lawyer, William T. Gibbs, said in a statement Thursday. "Today, Ludzy made the difficult personal decision to walk away from the lawsuit. We respect his privacy and ask that the media do so as well.
"Steve remains deeply committed to the plight of the many former NHL players dealing with damaged brains. We support his efforts to provide former NHL players with the dignity and quality of life they all deserve."