Lupul appears to deny injury on Instagram
Toronto Maple Leafs forward Joffery Lupul officially failed his medical last week, but he appeared to deny any injury in comments posted to Instagram on Sunday night. On picture of himself snowboarding, Lupul commented "Haha failed physical? They cheat, everyone lets them."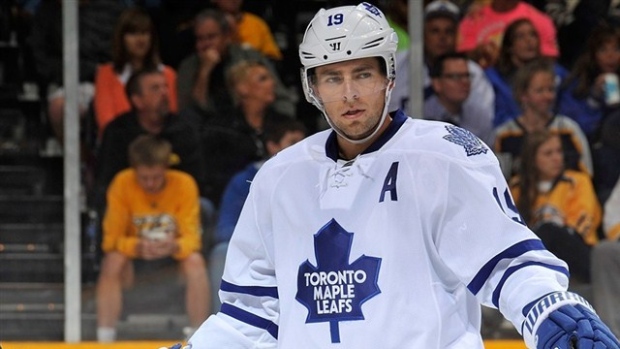 Toronto Maple Leafs forward Joffrey Lupul says he's healthy enough to play hockey, despite the fact he failed his medical on the first day of training camp.
Lupul posted a photo on Instagram on Sunday of what appears to be him snowboarding.
Lupul wrote a comment on the picture saying: "Haha failed physical? They cheat, everyone lets them." He added: "I'm ready.. Just awaiting the call.."
Within hours, Lupul deleted the first comment.
The team declined comment Sunday night.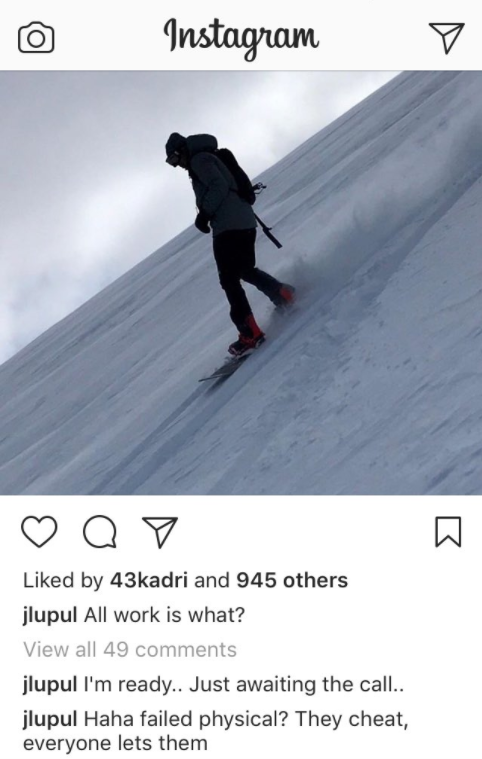 Leafs general manager Lou Lamoriello said on Thursday that the 33-year-old forward failed his medical on the opening day of Maple Leafs training camp for the second season in a row.
He missed the last 31 games of the 2015-16 season after undergoing sports hernia surgery and hasn't played an NHL game since.
Lupul started the 2016-17 season on the injured reserve and will likely be placed back on the list when the regular season begins in October.
Putting Lupul on injured reserve allows Toronto to open a spot on its 23-man roster for another player. If placed on long-term injury reserve, the team is given salary cap relief for the player, but it can only be used if the team has spent up to the cap ceiling.
This season's cap is US$75 million. The Leafs won't have their cap finalized until after camp ends, but the additions of forward Patrick Marleau and defenceman Ron Hainsey, as well as raises for forwards Zach Hyman and Connor Brown and defenceman Nikita Zaitsev, will play a factor in how Toronto enters the season financially.
Lupul, a native of Fort Saskatchewan, Alta., is in the last season of a five-year, $26.25 million contract. His cap hit for the upcoming season is $5.25 million.
While Lupul has kept quiet and mostly been absent from the public spotlight since his surgery in February 2016, he did make it known after failing last year's pre-season physical that he wanted to return to the ice.
"I pledge to work hard with a view to return to playing this season," he said in a statement last September.
"Hockey is the only life I have known. This is an extremely emotional time for me. Accordingly, I will not be making any further comment at this time."
Lupul, a 12-year NHL veteran, has 205 goals and 420 points in 701 regular-seasons games with Anaheim, Edmonton, Philadelphia and Toronto. He joined the Leafs midway through the 2010-11 season.
Injuries have frustrated him throughout his career. The last time Lupul played more than 70 games in a season was 2008-09 as a member of the Flyers.