Manziel forcing Ticats to offer contract, trade, or release him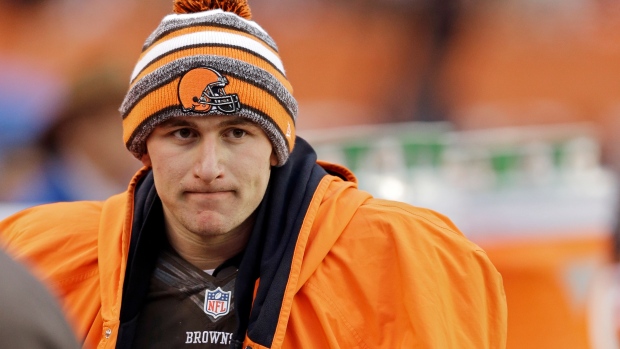 Johnny Manziel has activated the 10-day window that forces the Hamilton Tiger-Cats to offer him a contract, trade his rights to another CFL team, or release him, according to TSN's Dave Naylor.
Exactly when the 10-day clause was pulled has not been confirmed.
Manziel is on the Ticats' negotiation list and the team recently put the former NFL quarterback and college star through a workout in Buffalo.
They could choose to offer him the minimum, but they were believed to be well above that when they had discussions around the time of the workout, reports TSN's Farhan Lalji.
Naylor notes that in addition to money, the term on a possible Manziel contract offer could be an issue. Hamilton may want to go beyond the two-year minimum.
"We're not interested in signing Johnny right now," ex-Ticats head coach Kent Austin said following news breaking of the workout.
Naylor added it's not clear exactly when Manziel's representatives activated the window, but it has been pulled.
The Tiger-Cats haven't had much production from the quarterback position this year. Zach Collaros started the first eight games, throwing eight touchdowns and seven interceptions, going winless over that span.
In came backup Jeremiah Masoli, leading the Tiger-Cats to their first two wins of the season against the Toronto Argonauts and the Ottawa Redblacks. Over two games as the starter, he's thrown one touchdown and one interception.
The 2-8 Ticats will take on the Saskatchewan Roughriders at Tim Hortons Field in Week 13.