Maple Leafs force Game 7 with emotional win for city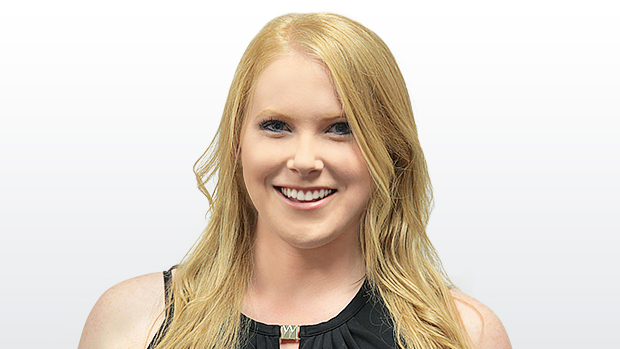 TORONTO – The Maple Leafs needed a win on Monday to stay alive in their first-round Stanley Cup playoff series against the Boston Bruins. But that wasn't the only reason – Toronto wanted that win to ease the pain of the city they play for.
Hours before puck drop in Game 6 between the Leafs and Bruins, 10 people were killed and 15 more were injured when a van plowed through pedestrians in North York. The Leafs arrived to Air Canada Centre with heavy hearts upon learning the news, and used that as fuel in a 3-1 victory over the Bruins that forces a series-deciding Game 7 in Boston on Wednesday.
"We talked about [the attack] in a big group; we spent the whole time talking about it," Mike Babcock said of the Leafs. "That's all everyone was talking about right from the get-go. The bottom line is, it was our job to do our [part] here tonight. It's so important that we rally around these people, help out and do everything we can. We have a fantastic city; we can't let this get in the way of what we've got going."
The Leafs and Bruins stood with fans for a moment of silence honouring the victims before the game began, a show of solidarity between two teams that would soon be quite literally at each other's throats. The crowd followed that up with a stirring rendition of "O, Canada" that only heightened emotions for the Leafs, and underscored the importance of what little they could offer their club's faithful at such a trying time.
"That's the power of sport. It brings people together," said Etobicoke-native Connor Brown. "Something like that happens and you need to come together. You see all the people come together in a moment of silence before the game to unite a city like that, it's special. It's a tough day for the city."
In order to accomplish their goal of delivering for Toronto, the Leafs had to withstand a frantic first-half push from the Bruins during which Frederik Andersen was once again their most impactful player. Boston owned the Leafs possession-wise over the game's first two periods at 64 per cent, while also outshooting their opponent 26-22. The Leafs did their part in helping the Bruins' cause by committing too many defensive zone turnovers to give the Bruins extended offensive zone time, and a goalless first period capped off with dizzying pressure from Boston over the final five minutes.
The two sides traded goals early in the second period, with Jake DeBrusk capitalizing on a lost defensive zone draw by Auston Matthews with a quick strike past Andersen, only to have William Nylander answer with his first goal of the postseason just 35 seconds later. Still, the Bruins were far and away the better team in the second, peppering Andersen with shots and keeping the Leafs hemmed in their own end. But Andersen made every save he had to in a 32-stop performance, and when the Leafs finally broke out with less than seven minutes remaining in the middle frame, Mitch Marner gave Toronto a lead it would never relinquish. Marner now leads the Leafs with seven points in six playoff games.
"I think we don't want to sit back; we're done with that," said Marner. "We're a team that knows when we have a lead, we can still push, still make things happen. That's the mindset now when we have the lead, and we're doing a good job on it."
It certainly worked for Toronto in Game 6, as they held the Bruins at bay over a final 20 minutes where the Leafs earned a game-low 28 per cent possession. And there were serious moments of discomfort, specifically when Marner went to the box for delay of game and the Bruins got a power play with less than six minutes remaining and down by a goal. But Toronto's penalty kill that had been so good in Game 5 picked up right where it left off with another terrific showing when it mattered most for the Leafs, finishing a pristine 0-for-2.
While Tomas Plekanec eventually added an empty-net score to ensure Toronto's return trip to Boston, that the Leafs could survive third period onslaughts (at least in terms of zone time) over consecutive games against Boston where they maintained a one-goal lead en route to victory was an overall confidence boost.
"We took a step forward in this game from last game, played a lot better with the lead," said Brown. "We played a lot of that third period in their end even when we had the lead. We're getting more and more comfortable in these high-pressure games."
"The last 30 minutes were probably on the better end that we've had all series," added Ron Hainsey. "We finally settled in, played better in the neutral zone, broke the puck out better and had some time not buried in our end in the second half. Hopefully the last 30 minutes of tonight's game [is how we play in Game 7]."
Hainsey declined to say exactly what was said prior to the game amongst players in regards to the earlier attack, but acknowledged they were aware of how the city was hurting before getting ready to play. It took more than just sheer will for Toronto to even its playoff series, but to provide some small distraction, and a little solace, on a tragic day was in the end just as meaningful to the Leafs as the victory itself.
"This world is made for loving each other and making each other better, and the things that have been happening this last year are unfortunate," said Marner, a native of Thornhill. "We have to stop them some way, somehow. It was a big win for us after an emotional day."

Takeaways
Andersen all the way
Perhaps no player in this series has better immortalized the platitude 'it's not how you start, but how you finish' than Andersen. He has one more game to win before Toronto can fully realize its comeback from being down 2-0 to kick the series off, but the biggest reason the Leafs even have such an opportunity is Andersen. The netminder put two dreadful outings to start the series behind him and has been marvelous for the Leafs over these last two elimination games. On Monday, Andersen was right back in the zone that allowed him to turn aside 42 shots in Game 5. Once again he was the busier netminder out of the gate, but Andersen was sharp in his crease, not being too aggressive or biting on the Bruins' odd-man rush opportunities. Even the more implausible stops, Andersen was able to make, like his flying stick save on Rick Nash at the end of the first period to keep the game scoreless into the intermission. Other than DeBrusk's wrister getting through, Andersen had all the answers for Toronto, including against the Bruins' top line of Patrice Bergeron, Brad Marchand and David Pastrnak. That trio was astoundingly strong against Toronto, no matter who was on the ice against them. It felt as if they were toying with the Leafs, making circus passes to each other and firing one attempt after another on Andersen. Bergeron's line combined for 12 shots on goal, but for the second time in three road games, they were held without a point. In fact, Boston's top line has zero points in all three of the Bruins' losses this series. It was as much a testament to Andersen as it was to any other Maple Leaf that that was the case on Monday.
Better late than never
It took five and a half games for Nylander to finally find the back of the net in these playoffs, and the relief at finally succeeding was etched on every corner of the sophomore's face as he tallied the game-tying goal in the second period. It was his best game of the postseason by far, not just offensively but defensively as well. Nylander is always most dominant when he's going full tilt with and without the puck and whether it was the gravity of the Leafs' situation or just finally finding his groove against Boston, Nylander looked impressive. He was moving through the neutral zone with the puck on a string, complete with all the confidence that had been lacking in his game for much of the series' previous five outings. He had another brilliant chance to score in the third period with a flailing Rask, but the netminder managed to get his head in front of Nylander's shot to rob him on his second of the game. When Nylander turns on his speed and plays sound hockey at both ends of the ice, he can be as effective as any forward for the Leafs. They'll need that and more from him in Game 7, too. Nylander finished with 44 per cent possession and two shots on goal.
Power play's a one-man show
If it's not James van Riemsdyk scoring with the extra man for Toronto, it seems no power play goals will be scored by the Leafs in this series. Toronto went 0-for-3 on the power play on Monday, putting its playoff total at 3-for-13, with every marker coming from van Riemsdyk. It's not that the Leafs' power play didn't look good at times, but they generated just three shots on goal with the extra attacker and only a couple were truly dangerous. There were also too many instances of prime opportunities being passed up, like when Johnsson had Tuukka Rask off balance and looked for an open pass before putting a shot on net after it was too late. Even when the Leafs had a 4-on-3 power play chance in the third period they couldn't get anything past Rask. The Bruins do a good job of blocking shots and boxing out, but the Leafs may well need their power play to be a difference maker in Game 7. Getting more bodies to the net and not over-passing will go a long way for Toronto in that.
Next game
The Leafs return to Boston for Game 7 on Wednesday. Puck drop is 7:30pm et.