Maple Leafs maintain healthy respect for Penguins
Toronto boasts enviable depth at centre, but Pittsburgh's one-two punch of Sidney Crosby and Evgeni Malkin remains a measuring stick, Kristen Shilton writes.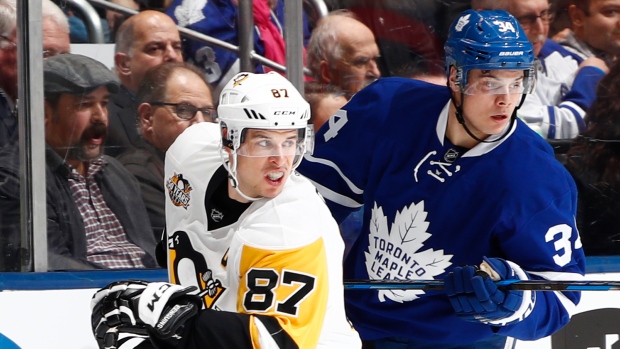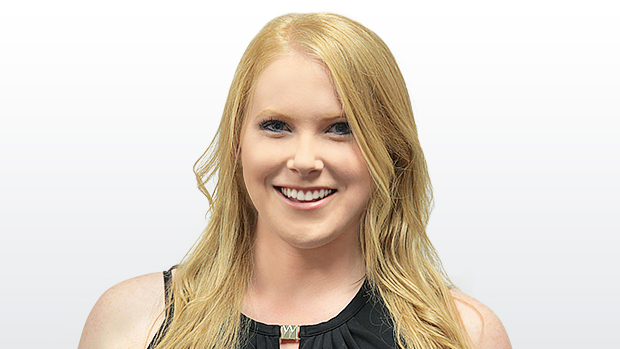 TORONTO – After the Maple Leafs signed John Tavares to a seven-year, $77 million free agent contract in July, the team's new depth at centre was frequently compared to that of the Pittsburgh Penguins.
The one-two punch of Sidney Crosby and Evgeni Malkin in Pittsburgh has long been considered among the NHL's best centre tandems, and they have three Stanley Cups to prove it. The addition of Tavares to the Leafs' group with Auston Matthews and Nazem Kadri offered a compelling argument that Toronto had surpassed Pittsburgh.
But that's only on paper. The Leafs haven't accomplished anything close to what the Penguins have on the ice, so Toronto's young stars will still be measuring themselves against two of this decade's best players when the teams meet on Thursday.
"When you look around the league you understand which players set the bar and Sid and Malkin have done that for such a long time," said Tavares after morning skate. "It's not that they've done it, but that they've done it for a long time consistently. You know you have to be at your best, not just because of their skill set but because of their drive and determination to be the players they are."
Crosby and Malkin demand respect from even their most bitter rivals around the league. After the Washington Capitals, who have been bounced by Pittsburgh in two of the last three NHL playoffs, faced the Maple Leafs last Saturday, centre Lars Eller explained why he wasn't all that impressed with Toronto's current crop of stars.
"We were just playing against Crosby and Malkin, so everything kind of drops off from that," Eller said. "It's not that special [what the Leafs have], to be honest…they'll probably be a playoff team, I would think."
Kadri called Eller's comments "bulletin board material" and thought the Leafs had earned more respect from their peers. In the regular season that may be the case, but Toronto has yet to make any noise in the postseason. They Leafs have been ousted in the first round each of the last two years, and have a healthy regard for how Crosby and Malkin led their team to the promised land twice in the last three seasons alone.
"It's not easy, and over the last two years, we've learned that lesson," said Matthews. "They've been a playoff team. They're always in the mix to make a run for it. I think that's just how hard it is to go all the way and win and [it's impressive] that's a team that's [won a Cup] three times."
No discussion involving Crosby is ever complete without debate over whether he still deserves to be considered the best player in the world, or if another skater (like, say, Connor McDavid) has overtaken him.
Leafs' coach Mike Babcock said Thursday there is no arguing Crosby still holds that mantle.
"I think one guy has two Olympic gold medals, and three Stanley Cups," he shrugged. "The measure in the end for all of us is we're all here for the same thing. When you've been the best player on the best team, that is totally different than being the best player on the team that's not as good."
Toronto has had a far better start to this regular season than the Penguins. The Leafs' five-game win streak has propelled them to the top of the league, while Pittsburgh's lost two in a row and sits 10th.
In the past two years, Babcock has hard-matched Kadri's shutdown line with Crosby's unit in Toronto, while it's usually Matthews who ends up out against the Penguins' captain on the road. Babcock has taken a different approach this season and hasn't been hard-matching at home much. And considering Matthews is not only the Leafs' hottest player of the moment, but also the NHL leader in points with 16 over his first seven games, letting him take on the Crosby line would be a welcome test.
"What I'm going to do is I'm going to start the game and see how it goes," Babcock said. "I've just kind of started games and seen who's having success against who and then try to get that more than not. But also who gets on the ice in the offensive zone is important to us as well."
Morning skate notes
- Frederik Andersen will start in net for Toronto after missing Monday's game with a knee injury.
- Tyler Ennis has been a healthy scratch for the Leafs last two games, but will replace Andreas Johnsson on the fourth line against Pittsburgh. Babcock said he was happy with how Johnsson has played the last two games, but didn't want to sit Ennis too long and is motivated to "keep him alive" and in the mix with the Leafs' forwards.
Maple Leafs' projected lineup vs. Pittsburgh
Hyman-Tavares-Marner
Marleau-Matthews-Kapanen
Lindholm-Kadri-Brown
Ennis-Gauthier-Leivo
Rielly-Hainsey
Gardiner-Zaitsev
Dermott-Ozhiganov
Andersen
Sparks