Marchenko signs three-year deal with CSKA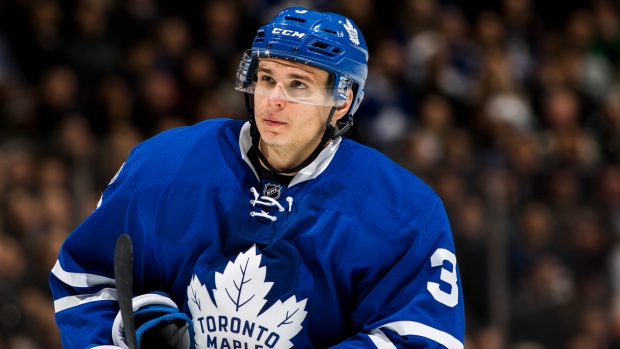 Alexey Marchenko has officially returned to CSKA Moscow, signing a three-year contract with the KHL club on Wednesday.
Marchenko was waived by the Toronto Maple Leafs on Tuesday and cleared Wednesday. His agent then announced he'd be returning to Russia but planned to eventually return to the NHL.
Marchenko, 25, played in 25 games with the Leafs upon being picked up on waivers from the Detroit Red Wings on February 4. He scored one goal and posted one assist with Toronto, he had six assists in 30 games with the Red Wings. He was signed through this season at a cap hit of $1.45 million.
A native of Moscow, Marchenko played four seasons with the KHL club before joining the Red Wings for the 2013-14 season.
He becomes the third player to rejoin the club this off-season upon leaving the NHL. Mikhail Grigorenko of the Colorado Avalanche and Roman Lyubimov of the Philadelphia Flyers both signed with the club in July.
CSKA Moscow president Igor Esmantovich said in April the team hoped to lure back former players of the club over the off-season, including Marchenko. Esmantovich named four players at the time, with only Nikita Zaitsev staying in the NHL.
A seventh-round pick in 2011, Marchenko owns four goals and 17 assists in 121 career NHL games.