Marleau continues to amaze teammates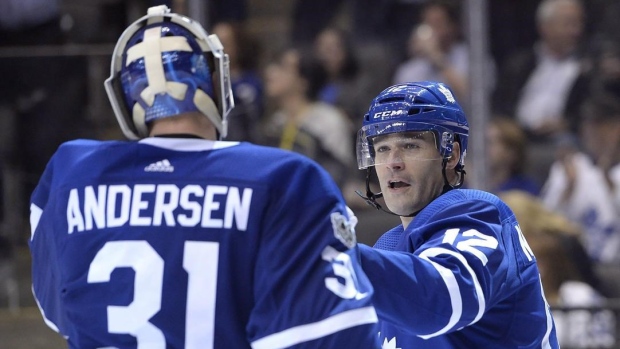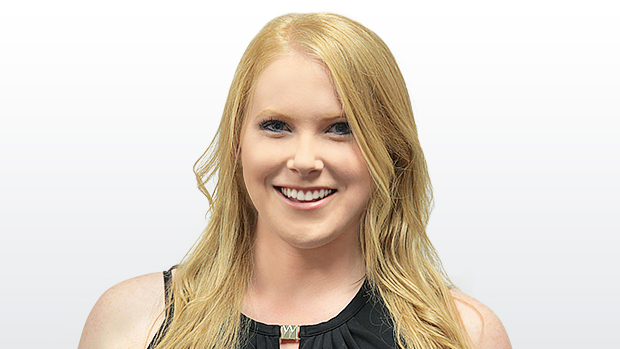 TORONTO – Late in the second period Wednesday night, the Maple Leafs were frantically protecting a one-goal lead over the Minnesota Wild and in desperate need of a change they couldn't get.
With the puck whipped out of the defensive zone once again, Toronto was headed for an icing call when Patrick Marleau turned on the jets near the red line and outraced Wild defencemen Ryan Suter and Jared Spurgeon to negate the icing. It allowed the Leafs to get fresh legs on the ice to help preserve their advantage.
The play accounted for a mere few seconds in a 60-minute game. Yet, to his teammates, it was pure Marleau – an embodiment of the effort they've seen from the 38-year-old veteran since his arrival last summer.
"He's someone we can all learn from," said Matt Martin. "I just can't believe how fast he is. Even the next day after a game, he's the fastest guy on the ice still and never seems to be tight-hipped. We joke he's got too much oil in his hips. He's just a good pro and works hard at it every day."
Doing whatever is necessary to succeed has always come naturally to Marleau, which might help explain why his recent transition from left wing to centre has gone well.
He made that shift periodically over 19 seasons with the San Jose Sharks, but it wasn't the Leafs' intention to saddle Marleau with a centre's responsibility when they signed him last summer.
Mike Babcock first started shuffling him off the wing in-game to try and spark the Leafs' offence when it sagged. Then he had Marleau start three games at centre on the team's recent road trip; Marleau responded with two goals and one assist, a minus-1 rating and 52.67 per cent faceoff win percentage.
It wasn't until Wednesday though that Marleau was thrust further into the role. Auston Matthews sat out the game with an upper-body injury and Marleau effectively took over his top-line spot. He turned in a terrific performance, notching a goal, winning 67 per cent of his draws and putting a team-high four shots on goal in 14:33 of ice time.
"It is fun being able to play both," Marleau said. "[I'm not surprised], it always happens. But wherever they need me, is fine with me. There are pros and cons to both [positions]. When I first moved to left wing, it took me awhile to get used to it, but since that first year it's been good."
His goal on Wednesday was the 514th of his career, moving him past Jeremy Roenick for 39th all-time in the NHL. It was the latest in a line of milestones Marleau's hit over the Leafs' first 17 games, from skating in his 1,500th game to tallying his 100th career game-winning goal.
Marleau jokes that new benchmarks he reaches seemingly every other week just prove he's been around for a while. For sophomore Zach Hyman, who played on Marleau's wing against the Wild, it's still a bit surreal to be learning from a player of Marleau's stature on a daily basis.
"I remember I had him on a bunch of my fantasy teams when I was growing up, but I didn't realize how hard he works," said Hyman. "Just the way he brings his work ethic and his attitude to the rink every day, he's just a pro and leads by example. To have a guy like that, a leader like that, in the locker room, it's invaluable to our team."
With no timetable set for Matthews' return to the Leafs' lineup (as of Thursday's practice, he's listed as day-to-day), Marleau will be counted upon to keep stepping up in his new role.
Babcock's trust in Marleau's ability to do so has been brewing for two decades, since first coaching him at a Western Hockey League all-star game in the mid-1990s. The fact Marleau is still able to blow by his competition is of no surprise to Babcock – rather, it's an inspiration.
"I think it's a great example to all of us – if he can skate like that, the rest of us can too," said Babcock. "Part of it is ability and the other part is work ethic and the other part is smarts, but you've got to compete each and every night and I think he does a real nice job of that."