Marner credits Bozak for helping him grow as a player
Before third-year pro Mitch Marner evolved into an integral piece of the Toronto Maple Leafs' offence, he was an 19-year-old rookie just finding his way. Tyler Bozak helped him to do it.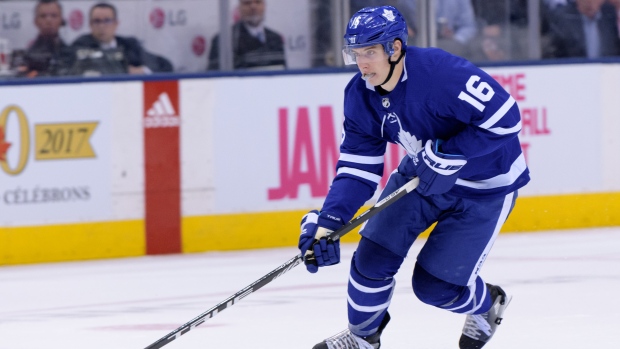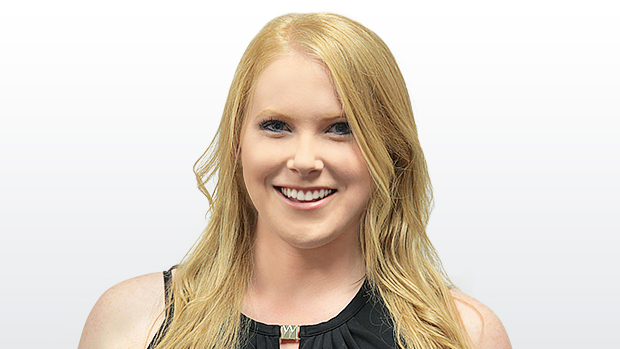 TORONTO – Before third-year pro Mitch Marner evolved into an integral piece of the Toronto Maple Leafs' offence, he was an 19-year-old rookie just finding his way. Tyler Bozak helped him to do it.
When Marner arrived with the Leafs before the 2016-17 season, Bozak was one of the longest tenured players on the team. They were paired as linemates immediately, launching a personal and professional relationship that would positively shape both players. For two seasons, Marner was either sharing a line or power play unit with Bozak, up until the 10-year veteran departed for the St. Louis Blues in free agency last July.
The Leafs will host the Blues in their first meeting of the season Saturday night, making Bozak and Marner enemies on the ice. But Marner will forever be grateful for the impact his ex-teammate had on him.
"As soon as I came in here, he made me feel like I was part of this team," Marner said after Toronto's optional morning skate on Saturday. "He and [linemate James van Riemsdyk], they were a big part of growing me into who I am now. They'd make sure when we were on the road, they were taking care of me. It was pretty special for a young kid coming in with those two guys who have been playing for a lot of years."
The Blues arrived in Toronto two days before Saturday's game, giving Marner ample opportunity to catch up with Bozak and his family, including wife Molly and parents Mitch and Karon. Marner admitted it's weird only seeing Bozak once in a while now, and expected it would be even weirder to see him on the other side of the ice, especially with all the memories flooding back from the years they spent together.
"I remember a couple times where he had two goals in a game," Marner said, "and I think the goalie was pulled and I would joke we were going to go out and he was going to get the hat trick, and he'd always joke he had so many of them it didn't even matter anymore."
Bozak has actually only recorded two three-goal games in his career, in seasons before Marner joined the Leafs. But once he did, Bozak was a quick benefactor of Marner's speed and talent. In their only season together as full-time linemates in 2016-17, Bozak scored 18 goals, 11 of which Marner assisted on. And that first season with Marner also produced Bozak's highest-ever assist total in a campaign (37) where Marner buried 19 goals, 12 with helpers from Bozak.
"He was so much fun to be around and made it easy for us," Bozak said. "We all know how good he is on the ice, so he helped us tremendously. It was kind of [like] we helped him a lot off the ice and he helped us a lot on the ice and vice versa, but he was awesome to play with."
Some of that off-ice assistance came when Marner was struggling at the start of the last season, which ultimately led to the implosion of his line with Bozak and van Riemsdyk. Marner had scored only two goals in the Leafs' first 19 games, causing him to be shuffled throughout the Leafs' lineup until he eventually found a fit on Nazem Kadri's line with Patrick Marleau.
Marner took off from there, ending the season as the Leafs' top scorer with 69 points. He's carried that momentum into this new season, playing on a line with John Tavares and Zach Hyman, and posting four goals and seven assists in eight games.
"I think I'm just making sure I come in every day happy and joking around and just being myself," he said. "I came in last year a little too serious and not being myself. Tried to change that right away and started enjoying myself more and having fun with the guys more, and not putting as much pressure on [myself]."
The pressure may be on a little more come puck drop on Saturday, with Bozak citing Marner as the Leafs' player he's most likely to chirp ("he's a little sensitive, maybe [I'll] try to get him off his game a little.") Bozak knows the tendencies of his former teammates and they know his, which could always make for an entertaining duel.
Yet fun will have to take a quick backseat for the Blues as they try to secure just the second win of what's been a disappointing start to this season (St. Louis has a 1-3-2 record, while the Leafs are 6-2-0). Bozak only has two points (one goal, one assist) in six games, so adding to that total against his old team would help make for the sweetest homecoming of all.
"I think he's pretty excited to play against us, but probably pretty nervous as well," said Jake Gardiner, a teammates of Bozak's for seven years. "He was here a long time, and I'm sure it's probably an emotional time for him. I'm sure he'll be cheating for breakaways, so we'll have to watch out for that."​
Maple Leafs projected lineup vs. St. Louis:
Hyman-Tavares-Marner
Marleau-Matthews-Kapanen
Lindholm-Kadri-Brown
Johnsson-Gauthier-Leivo
Rielly-Hainsey
Gardiner-Zaitsev
Dermott-Ozhiganov
Andersen
Sparks