Matthews: Leafs have reached 'tipping point'
With just five regulation wins in their last 20 games, including four straight losses that featured late-game gaffes, Leafs star centre Auston Matthews says it's now time for he and his teammates to 'turn it around right away,' Mark Masters writes.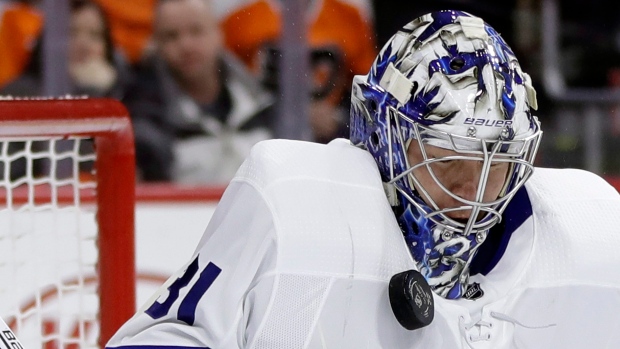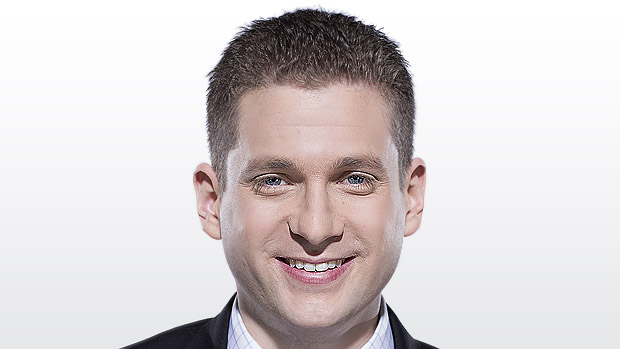 TSN Toronto reporter Mark Masters checks in daily with news and notes from Maple Leafs practices and game-day skates. The Maple Leafs practised at the Canadian Tire Centre in Ottawa on Friday.
Auston Matthews has no problem with the comments Frederik Andersen made after Thursday's loss in Philadelphia.
"He doesn't say much, but obviously when he says something people listen up," Matthews said of the Maple Leafs goaltender. "He's obviously absolutely within his right to be upset because we left him out to dry too many times over these (recent) games so he's absolutely right. We have his back.
"We need to be better for one another and we need to be better for him."
The Leafs only have five regulation wins in their last 20 games (8-8-4). During the rough patch, players and head coach Mike Babcock have usually taken a glass-half-full approach, pointing out that the team is still in a very comfortable position in the standings and due for some better puck luck in the offensive end. However, after four straight losses featuring blown leads and late-game gaffes the tone has changed. And Andersen, who has faced the most shots in the NHL this season, became the first player to really wave some red flags about where things are headed.
"The last couple weeks have been the tipping point for us. We want to turn it around right away," said Matthews, who has gone a season-high four games without scoring a point. "It's something that has to be within the team, within every guy, looking at each other across the room and playing for one another."
While the Leafs usually try and move on from tough losses right away, the setback in Philadelphia was different, according to Jake Gardiner.
"In this instance, we did talk about it for an extended time just to figure out what's going on and to try to close out games when we have leads," the defenceman said.
Babcock likes Andersen's passion, but …
Babcock likes what he's hearing from his players, even if he wishes Andersen had delivered his message a bit differently.
"I thought we had good feistiness in our group post-game and some good internal accountability stuff, which I'm always looking for," the coach said. "To me, that's your first sign that you may actually have a chance to do something and I thought we had that yesterday (Thursday), which is positive ... It's one thing when I say it, it's a whole other thing when a good player on your team says it. You guys liked the way he did it, but I just assumed you'd walk in, grab the coaches, grab the staff, grab everybody and shut the door and we'd do it in-house. But we had some of that go on during the game, too, so I thought that was a real positive thing for our team yesterday and I think it's important in taking a step."
Starting on Saturday, Toronto will play four games in four different cities in six nights – the Senators in Ottawa, Monday at home against the red-hot Colorado Avalanche, Wednesday in Chicago and Thursday in Dallas – heading into the Jan. 27-28 all-star break. Babcock is eager to see how his players react to the challenge.
"I think this is great for our team. Now, we got to respond, though. If you tailspin forever it's not any good. You have to respond to these moments. But I really like the passion and the internal accountability that suddenly we have in our group. I think adversity is an unbelievable thing in life for springboards, for opportunity, it just depends on how you embrace it."
Babcock ran a fast-paced 20-minute workout on Friday. At the end of it, he ordered all the players off the ice. He did the same thing during a practice on Oct. 28, which came on the heels of a 6-3 home loss to the Carolina Hurricanes.
"Play at night," he quipped on Friday. "If you want to screw around, come out and do that at optional skate tomorrow."
Bozak admits Leafs put skill above work on PP
One of Andersen's complaints on Thursday involved the power play. The Dane was asked if he was frustrated to face a two-on-one rush in the third period against the Flyers when Toronto was on the man advantage while protecting a one-goal lead.
"Yeah," he said. "I think a lot of guys on the bench too (are) pretty frustrated not being on the power play and seeing that kind of effort."
Tyler Bozak was among the four Leafs to be caught below the dots in the offensive zone on the sequence when Wayne Simmonds scored the tying goal on Thursday.
"It's a privilege to be on the power play so you got to work hard," the alternate captain said. "You can't just go out there and try to use all your skill. It takes a lot of hard work and that's something we got away from last night. I think we gave up two two-on-ones and a breakaway when we were on the power play."
Toronto's power play went 0-for-2 against the Flyers and is now 2-for-23 over the last nine games.
Matthews isn't thrilled with how his power-play group, which features William Nylander, Patrick Marleau, Connor Brown and Gardiner, has been progressing.
"The Bozak unit has probably been our go-to unit, so we want to get better and make it, not a competition, but push each other to be better," said Matthews, who has six power-play points this season. "I thought last game, we had some pretty decent looks, got around their net and their goalie makes some good saves, but we just want to continue to be better."
Toronto entered Friday's games with the 11th-ranked power play in the NHL (20.6 per cent). Last year, the Leafs had the second-best power play, clicking 23.8 per cent of the time.
Gardiner vows to make better reads
The feeling around the Leafs would certainly be a lot different had the team found a way to win Tuesday or Thursday after blowing late leads. But twice Toronto has allowed goals on two-on-one rushes in overtime. Both times Gardiner was on the ice as the last man back. On Thursday, he and Nylander both tracked over to Travis Konecny who passed to Sean Couturier who proceeded to bury the winner.
Gardiner was asked what he should've done in that situation based on Toronto's system.
"It's all situational," he explained. "It depends where they are on the ice. In that instance, I probably should have held, but the night before they wanted me to go, so it's just something I need to get better at and make the right decision."
On Tuesday against the Blues, Mitch Marner made a poor read leading to a two-on-one rush. Gardiner then played the pass and Vince Dunn blasted the puck past Andersen.
"We have a real strict way about how we do it and we didn't do it," Babcock said. "Both those plays in both those games could've been two-on-twos and not two-on-ones and that is the more important issue. But, obviously, you have to play those situations right. We'll go through it again and make it very clear to everybody."
Babcock noted the Leafs had their own two-on-one rush featuring Nazem Kadri and Marleau late in regulation against the Flyers, but Michal Neuvirth made an incredible save.
"If you score, everything is rosy," Babcock lamented, "but it's not really rosy, so sometimes the result being what you deserve is what you deserve."
Marner on fourth line, using Lidstrom as inspiration
Marner made another poor decision on Thursday allowing Nolan Patrick to strip him of the puck right in front of Toronto's net. The Flyers rookie made Marner pay and that goal sparked the Philadelphia rally.
​"It sucks," Marner said after the game. "Freddie has been unbelievable every night for us and those mistakes, it's not on him at all. The last two have been on me so I'm not happy about it and I know I've got to be better with it."
How will the 20-year-old regroup? Well, Marner said he made a bad mistake earlier this season and Babcock invited him in for a chat afterwards.
"The next day Babs called me in and told me a pretty good line. One of the best defencemen he ever got to coach was (Nicklas) Lidstrom and he said when (Lidstrom) would occasionally make a mistake and throw one up the middle and get scored on he wouldn't think about it. He would just go out and play the next shift. That's what I try and do. I thought our line played well (Thursday). It was just that one costly mistake, which gave them a little bit of motivation and it sucks. We've got to start winning these games for Fred."
At Friday's practice, Marner skated on the fourth line with Matt Martin and Frederik Gauthier. Marner has just two assists in his last nine games. On Thursday, he failed to register a shot on net for the first time since Dec. 15.
Rielly misses practice, questionable against Sens
Defenceman Morgan Rielly missed Friday's practice after sustaining an upper-body injury late in the second period on Thursday night.
He is questionable for Saturday's game against the Senators.
Lines at Friday's practice
Forwards
Hyman-Matthews-Nylander
Marleau-Kadri-Komarov
van Riemsdyk-Bozak-Brown
Martin-Gauthier-Marner
Leivo, Moore
Defencemen
Borgman-Hainsey
Gardiner-Carrick
Dermott-Polak
Goalies
Andersen
McElhinney