Matthews seems in line for return against Habs
Leafs learning that boring hockey = winning hockey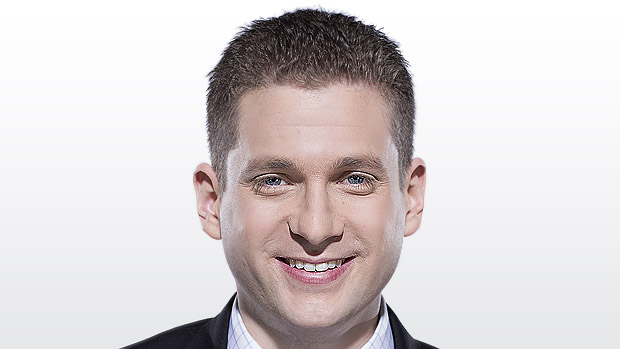 TSN Toronto reporter Mark Masters checks in daily with news and notes from Maple Leafs practices and game-day skates. The Maple Leafs had an optional skate at the Bell Centre on Saturday morning.
Will Auston Matthews (upper-body) return to the Leafs lineup tonight against the Canadiens?
"Game-time decision," said head coach Mike Babcock. "We'll see how everything is, but it looks like it's heading that way."
Matthews, sidelined since Nov. 6, was one of three forwards who took part in Toronto's optional skate at the Bell Centre on Saturday morning. It was his sixth straight day on the ice. Matthews skated for about 20 minutes and left the rink with the rest of the projected lineup. Meanwhile, Nikita Soshnikov and Josh Leivo were put through a conditioning skate, which indicates they are expected to be scratches.
When Matthews returns, what sort of spark will that provide to the rest of the team?
"Well, we're going pretty good," Babcock said. "We've played better defensively ... we haven't been as good offensively, haven't been as heavy in the offensive zone. Obviously, he's a real good player and can play against anyone and gives you another line that can dominate."
---
Matthews has a game-breaking ability that few others possess. He showed that off in Montreal last month scoring two highlight-reel goals, including the overtime winner. Now, Toronto has won all four games without its leading scorer, but isn't generating as many scoring changes as Babcock would like.
"I think what our guys are finding is last year a lot of our games were looser than this year," Babcock explained. "The opposition plays way tighter against us. There's less room so it's harder for you. You're not getting as much rush stuff or odd-man rushes. You have to do more on the cycle and on the fore-check and on the grind so it's a harder game."
"It's obviously more playoff hockey, which we got a taste of last year," said Mitch Marner. "I'm sure the fans don't enjoy it as much but, like (Babcock) said, we got to start enjoying it a little bit more and when we get opportunities put them in the net."
Toronto's 1-0 win on Thursday against New Jersey featured few Grade A chances and Saturday's game in Montreal is expected to be more of the same, especially since the Canadiens are focused on tightening up after allowing five goals in a loss to the league-worst Coyotes on Thursday. Max Pacioretty​ was asked if the Habs will be looking to play a "boring road game" tonight.
"That's our style anyway, a boring road game," Montreal's captain said with a smile. "That's how we want to have success. This team has such good firepower and so many offensive weapons, we want to make life hard on them. If you want to call it a boring road game, that's sometimes what's needed to win hockey games, especially against a team like this."
"I guarantee you they're going to be going here tonight," Babcock said. "It's us and it's Saturday night and they need the win. Also, I think they're 7-4-1 in their last group of games here so they've been playing well. We expect, just like last time, for there to be no space and for it to be a grind."
Last year, the Leafs were coming off a last-place season and were able to catch some teams off guard. Not anymore. And in the long run Babcock believes that will be helpful.
"This is how you're going to have to play in the end so you might as well play like that. That's where it's going. Now, when you're not very good you don't get as many of those games, because the opposition isn't quite as prepared for you or worried about you. The better you get the more nights you get that are real hockey so there's a lot of real hockey right now."
---
Despite the lack of space, James van Riemsdyk and Marner have been heating up a bit. JvR has five points in the last five games while Marner has seven points in the last six games.
"It was one of those things where our line wasn't getting bounces, per se, earlier in the year," van Riemsdyk explained. "It's funny, you get a couple bounces and our line starts feeling good and getting some of that swagger and that mojo back a little bit and hopefully we continue to roll."
The trio of van Riemsdyk, Tyler Bozak and Marner played together last season, but the group was broken up after a sluggish start this year. The line was reunited after Matthews got hurt.
What has Marner done differently since then?
"Nothing," he said. "Nothing at all. I mean, still played the same game and just went out and had fun."
But Babcock has seen a change in Marner's game.
"He's just playing harder and as a group they're playing harder," the coach noted, "and they got their game going and they're feeling good about themselves. You know, (William) Nylander just went 11 games without a goal and Matthews did it last year (with a 13-game drought). It's a real good league. Teams are trying against you and some nights it doesn't go. If you're a scorer you get thinking about it and the more you think about it the less your feet move. You think you're working, but you're only working in your mind. I heard someone say the other day, Denis Potvin used to always say, 'You do your thinking in the afternoon and your playing at night,' and that sounds like a good idea to me."
---
Josh Leivo met with the media one day after signing a one-year contract extension with the Leafs worth $925,000. He could've become an unrestricted free agent if he didn't play 34 more games this season. Was he at all tempted by that possibility?
"No, I like the security better," the 24-year-old said. "They just wanted me to have the security so I could play a game and not worry about the next year."
There isn't a hint of frustration from Leivo despite his current situation. He's only played in 18 of Toronto's last 108 games and on Thursday Soshnikov replaced him in the lineup further pushing him down the depth chart.
"I can't get too emotional or anything," he said. "I just got to keep working hard and keep doing what I do and I think every game I've gotten in I've done OK."
Getting positive feedback from general manager Lou Lamoriello helps.
"He's just saying, 'Stick with it.' He's proud of me and how I work hard and he said, 'It's well-earned,' so just got to stick with it," Leivo noted. "We got a great team right now and we're rolling so staying patient with it and just staying positive in the room and helping the guys. It's kind of a fun room right now and we hope to keep that going. "
The feedback hasn't been quite as positive from Babcock.
"I don't think it's gone as good for him this year as it did last year," the coach said. "He's got to get to work. When he gets his next opportunity, you got to take someone's job."
Leivo has one point in five games this season. He had 10 in 13 games last season.
Despite the lack of ice time, Leivo is living the dream by being part of his childhood team. His father was actually "screaming" in excitement on the phone when he got the news of the extension. So, what does the Innisfil, Ont. native enjoy most about being a Leaf?
"Everything," Leivo said. "The atmosphere. The fans. The city's great. It's close to home so it's an awesome feeling and I'm just happy to have another year."
---
Projected Leafs lineup for Saturday's game:
Hyman-Matthews-Nylander
Marleau-Kadri-Komarov
van Riemsdyk-Bozak-Marner
Martin-Moore-Brown
Extras: Soshnikov, Leivo
Rielly-Hainsey
Gardiner-Zaitsev
Borgman-Carrick
Extra: Polak
Andersen starts
McElhinney