Maurice: Jets D Byfuglien week-to-week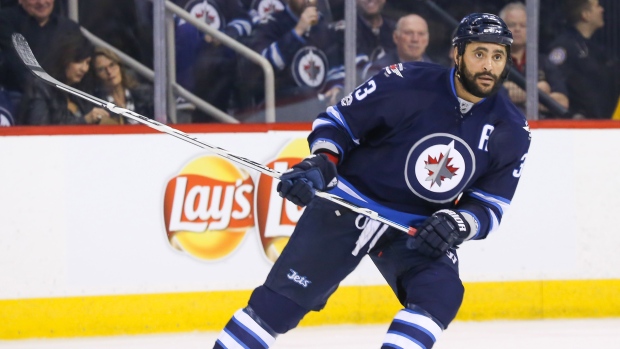 The Winnipeg Jets have labelled defenceman Dustin Byfuglien as week-to-week due to a lower-body injury.
Jets head coach Paul Maurice said he is hoping the veteran defender can return shortly after Christmas.
The 32-year-old is believed to have been injured during Saturday's loss to the Tampa Bay Lightning, when he logged a season-low 16:54 of ice time.
In 28 games this season, Byfuglien owns 15 assists and a plus-4 rating.
TSN Hockey Insider Darren Dreger points out Byfuglien's injury will provide an opportunity for rookie Tucker Poolman. Poolman, a fifth-round pick in 2013, owns a minus-1 rating in three games with the Jets this season.