McKenzie: Breaking down Team USA's World Junior roster
It's too early to say exactly how Team USA will fare at the 2015 World Junior Championship, but based on the 30 players invited today by USA Hockey to try out, this much is certain: the Americans will be the favourite team of NHL scouts. TSN Hockey Insider Bob McKenzie breaks down the roster of the team that is two years removed from their last gold medal victory.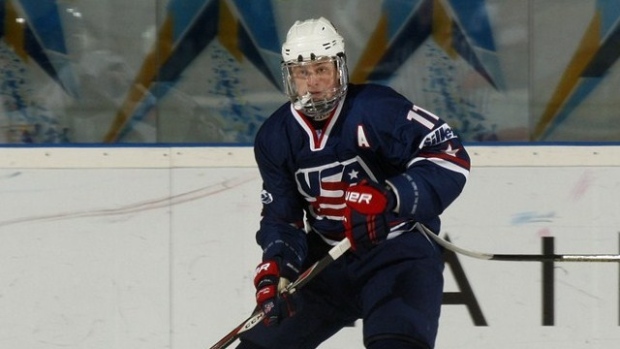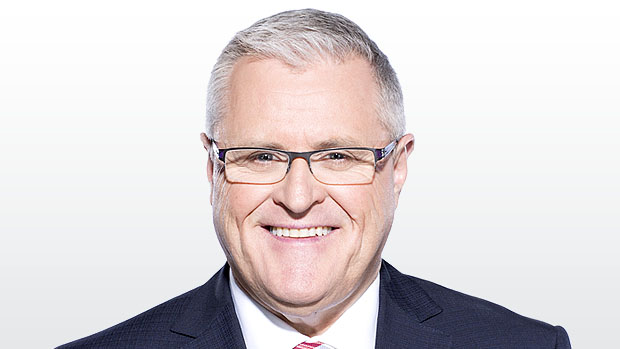 It's too early to say exactly how Team USA will fare at the 2015 World Junior Championship, but based on the 30 players invited today by USA Hockey to try out, this much is certain: the Americans will be the favourite team of NHL scouts.
Team USA is going to be young, and young can often mean trouble at the WJC, but a number of these young Americans have been designated as special talents who have the wherewithal to rise above their inexperience.
Six of their 30 invitees have not been through an NHL draft yet and at least four of those six – Boston University centre Jack Eichel, U.S. Under-18 star centre Auston Matthews as well as college freshmen defencemen Noah Hanifin of Boston College and Zach Werenski of the University of Michigan -- are expected to play prominent roles on Team USA. Eichel, Hanifin and Werenski are in this year's NHL draft class; Matthews is 2016 eligible, although he only missed the cut-off for this year's draft by two days. Were Matthews available this year, it's highly likely the Americans would have three (Eichel, Matthews and Hanifin) of the top four prospects in this year's draft.
Here's a position-by-position look at the 30 players going to the final U.S. evaluation camp:
CENTRE: Eichel, who is Connor McDavid's No. 1 challenger to be first overall pick in the 2015 NHL Draft, and Matthews, the Arizona-born product who is touted at No. 1 for 2016, will be Team USA's one-two punch up the middle. Toss in Detroit first-rounder Dylan Larkin of the University of Michigan and his Wolverine teammate J.T. Compher, a Buffalo Sabre prospect, and Team USA's four centres could be set.
Larkin and/or Compher could be shifted to the wing if necessary. That could be a possibility if diminutive Chase DeLeo, a Winnipeg Jet prospect who plays for the Portland Winterhawks, challenges for a spot in the middle.
RIGHT WING: There are two wild cards on the right side – 1997-born, 2015-draft eligible Jeremy Bracco, who is knocking down U.S. U-18 scoring records of Pat Kane and Phil Kessel, and 19-year-old Noble and Greenough Prep School's Miles Wood, the New Jersey Devil fourth-round pick (2013) who is the son of former NHLer Randy Wood – challenging five bona fide NHL prospects, four of whom are 19.
Minnesota first-rounder Alex Tuch of Boston College and University of Minnesota returnee Hudson Fasching, the Los Angeles King draftee whose NHL rights now belong to Buffalo, appear to be locks. Yale University's John Hayden, a Chicago Blackhawk prospect, and Vancouver Canuck prospect Cole Cassels of the Oshawa Generals, are strong contenders for spots. Cassels was recently suspended by the OHL for 10 games, which would make him ineligible to play in Team USA's first two games, but there has been talk of the OHL reducing his suspension to permit him to start the tourney, assuming he makes the team.
Michael McCarron, the Montreal Canadien behemoth prospect who plays for the London Knights, is also in the mix on the right side, though he could also contend for a position at centre, depending on what head coach Mark Osiecki decides to do with Larkin and/or Compher.
LEFT WING: The top contenders for the four spots on the left side include: returnee Adam Erne, the Tampa prospect who plays for the Quebec Remparts; Sonny Milano, the Columbus prospect who plays for the Plymouth Whalers; Tyler Motte, the Chicago prospect who plays at the University of Michigan; and Chicago prospect Nick Schmaltz, who plays at the University of North Dakota. Miami University's Anthony Louis, yet another Blackhawk prospect, will try to break up that group.
If you want to draw any conclusions from Team USA's summer camp forward lines, Eichel played between Motte and Tuch; Matthews played between Schmaltz and Hayden; and Larkin played between Milano and Fasching. Erne didn't play at the summer camp because of injury and neither did Cassels, who was sidelined by mononucleosis.
DEFENCE: Many question marks on the Team USA blueline; much potential or upside.
But the most important question mark is the health of returnee blueliner Steve Santini of Boston College. The 1995-born New Jersey Devil prospect is still rehabbing from wrist surgery on Oct. 28 and hasn't played since then. There's some question as to whether he'll be ready to go by the Dec. 26 opener.
If he's healthy enough to play, Santini could be Team USA's captain and the steadying influence on what will almost certainly be a highly-skilled, mobile but young defence.
Will Butcher, a University of Denver player drafted by the Colorado Avalanche, and Ian McCoshen, a Florida Panther prospect who plays for Boston College, are returnees on the left side blueline from last year's WJC team.
But they're going to get pushed, and pushed hard, by the 2015 draft eligibles Hanifin and Werenski. Both are outstanding skaters with high-end offensive ability. Michael Downing, a University of Michigan player and Florida Panther prospect, is a steady defensive defenceman who'll also contend for a spot on the left side.
On the right side, if Santini can't go, it creates an enormous hole.
Tampa first-rounder Anthony DeAngelo, the so-called Sarnia Sting bad boy who has world-class skating and offensive ability, is a strong right-side contender so long as he doesn't lapse into taking bad penalties or losing his cool.
Jack Dougherty, the University of Wisconsin freshman drafted by Nashville, and Ryan Collins, a University of Minnesota freshman and Columbus Blue Jacket prospect, are both known as reliable, steady defenders. Brandon Carlo, the Tri City American defender who is draft eligible this year, rounds out the right-side competition.
Getting Santini into the lineup and finding the right mix of offensive and defensive talents will be key for the Americans.
GOAL: Returnee Thatcher Demko of Boston College, a Vancouver Canuck prospect, is expected to be no worse than one of Team USA's two goalies and could be the starter.
He'll be challenged by a pair of OHL netminders – Carolina prospect Alex Nedeljkovic of the Plymouth Whalers and New York Ranger prospect Brandon Halverson of the Soo Greyhounds.
Team USA is in the same group as Team Canada this year, so that means the two rivals will re-establish their New Year's Eve tradition, going head-to-head in a preliminary round game at the Bell Centre in Montreal at 4pm et on Dec. 31.