McKenzie: What comes next for Shipachyov?
The best odds on the morning line favour the Golden Knights Russian centre eventually winding up back in the KHL, TSN Hockey Insider Bob McKenzie writes.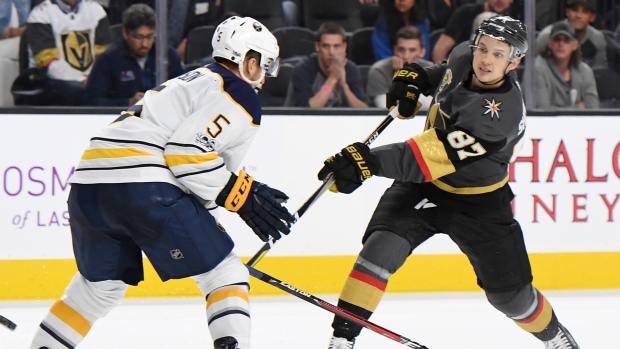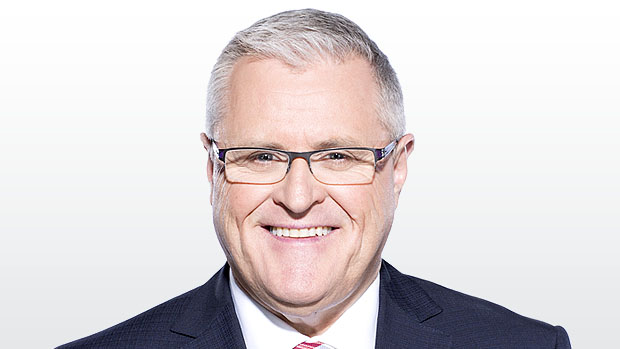 So now that Vadim Shipachyov has been suspended without pay by the Vegas Golden Knights, what can we expect next?
Well, while nothing is carved in stone by any means, the best odds on the morning line favour him eventually winding up back in the KHL.
There has been some trade talk between other NHL teams and Vegas general manager George McPhee, but the sense is that it can be characterized as "low level" to this point.
The player obviously isn't prepared to bide his time in the American Hockey League, and the Knights don't have a spot for him on their NHL roster. Shipachyov's agent, Petr Svoboda, has permission to help broker a trade with another NHL team, but there doesn't appear to be anything on the front burner there.
The logical assumption, for now anyway, is that Svoboda is exploring options in Russia. In order for that to happen, the player would have to be prepared to walk away from his NHL contract.
So unless things pick up on the trade front – possible but doubtful – or the player opts to report to Chicago of the AHL – also possible but also doubtful – we'll start watching the NHL waiver wire to see if Shipachyov is put on unconditional waivers for the purpose of mutually agreed termination of his contract.
That didn't happen today, but it will be something to keep an eye on in the days ahead.
Goalie carousel continues to spin for winless Coyotes
No team in the NHL needs a win as much as the 0-10-1 Arizona Coyotes. But in order to get it, they first need a save.
It would be a start.
Were it to happen, maybe Arizona could finally get that elusive W.
It looks like newly acquired Scott Wedgewood get will get the start tonight for the Coyotes, who take their winless mark into Philadelphia.
Antti Raanta, who was pegged to be the Coyotes' No. 1 goalie this season, is skating today and there's an outside chance he's ready to go. But the nagging strain he's dealing with may need a little more time.
Raanta was brilliant in his Coyote debut, getting the team its only point in an overtime loss to Las Vegas on Oct. 7. He stopped 40 of 42 shots that night. But three days later, the same Golden Knights lit him up with three goals on five shots in only 6:15 of action.
In his third game, Raanta lasted only 20 minutes against Detroit before leaving with the injury that has sidelined him since.
Whatever shortcomings exist in Arizona, for now anyway, the focus is on the goaltending. It's hard to know if Raanta is the answer because his sample size to start the season is just too small. He was really good in one game; really bad in another and injured one period into the next.
But one would like to think he maybe could have stolen a win or two along the way.
Louis Domingue certainly wasn't the answer. His .860 save percentage got him waived and effectively replaced by Wedgwood. Adin Hill played three games for the Coyotes, but his save percentage, .880, was only marginally better than Domingue.
Hunter Miska has been called up from Tucson to back up Wedgewood tonight, assuming Raanta can't go.
So now, it's Wedgewood's turn to try to stop the bleeding but the Coyotes are hoping Raanta will return this week and solidify things for frustrated new head coach Rick Tocchet.