MLB looking to increase protective netting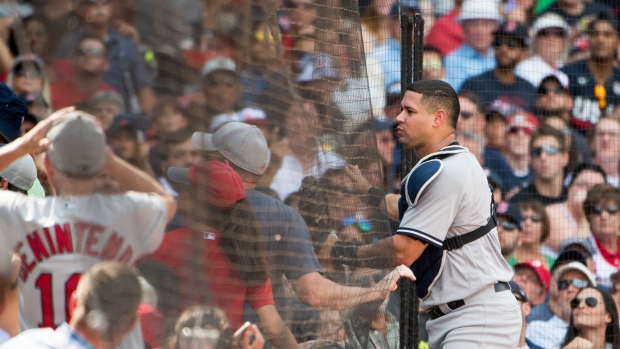 After a young girl was struck by a foul ball at Yankees Stadium Wednesday afternoon, MLB commissioner Rob Manfred says the league will look further into the issue of putting up more protective netting.
"The events at yesterday's game involving a young girl were extremely upsetting for everyone in our game. Over the past few seasons MLB has worked with our clubs to expand the amount of netting in our ballparks. In light of yesterday's event, we will redouble our efforts on this important issue," said Manfred in a statement on Thursday.
In the third inning of Wednesday's game against the Minnesota Twins, Yankees third baseman Todd Frazier hit a 105 mph foul ball into the stands which ended up hitting the girl. The game was delayed for four minutes and the girl was taken to hospital. She was still there as of Thursday afternoon with the girl's father saying she is "doing alright."
"She's doing alright, just keep her in your thoughts," the father told Eyewitness News.
After the game, many players said the league needs to put up more protective netting to help protect the fans.
"I thought of my kids. I have two kids under 3 years old and I just hope she's all right," said Frazier. "I know the dad or whoever it was that was with them was trying their hardest, but the ball's coming at 120 miles an hour at them and the ball's hooking. So it's like if you've never seen a ball like that, which most people in the world haven't, it's very tough."
Some teams have expanded the protective netting at their stadiums, but it is not mandatory to have netting beyond the dugouts.