MLSE's top dealmaker Hopkinson leaving for Real Madrid
Chief commercial officer is quitting Canada's largest sports holding company to run the business operations of Spanish soccer giant, Rick Westhead writes.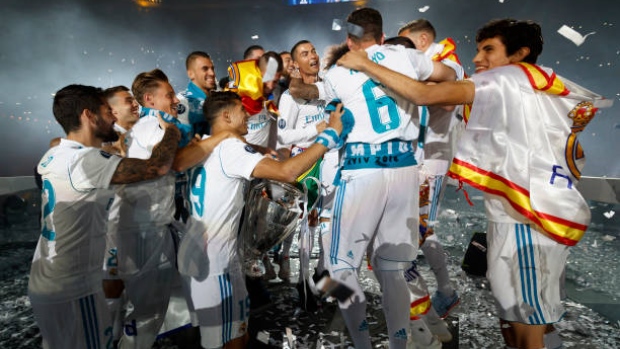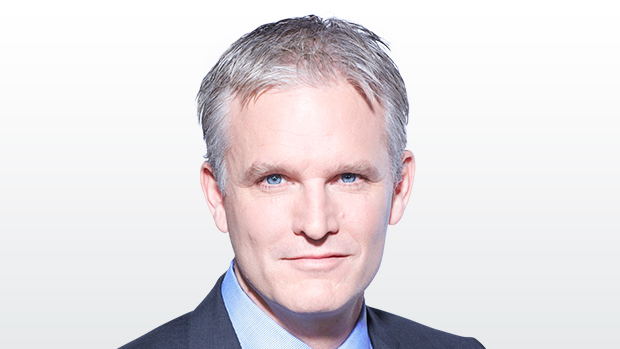 Maple Leaf Sports & Entertainment chief commercial officer Dave Hopkinson is quitting Canada's largest sports holding company to run the business operations of Spanish soccer giant Real Madrid, TSN has learned.
Hopkinson, 47, informed MLSE chief executive officer Michael Friisdahl and board chair Larry Tanenbaum of his planned departure on Thursday, two people familiar with the matter told TSN. MLSE staff members were informed Monday morning.
Hopkinson declined to comment. He is expected to join Real Madrid within a month and his departure will send shock waves through the Canadian sports industry.
"Seldom in your life do you run across someone as bright, vibrant, energetic and entrepreneurial as Hoppy," Tim Leiweke, MLSE's former president and chief executive, said in an interview. "He has a personality that doesn't just light up a room. He can set a room on fire.
"Real Madrid is as big a brand as there is in our industry. Normally you'd have a hard time finding someone who could make it better. They just did."
A graduate of Malvern Collegiate Institute, Hopkinson's first job after attending McGill University in Montreal was selling restaurant coupons door to door in Toronto.
After the Toronto Argonauts hired him to sell tickets, Hopkinson moved to the Toronto Raptors in 1994.
"I hired a bunch of kids out of university to help sell season tickets and Dave was in that first wave," said John Bitove, the Raptors' founding owner. "Dave was always active, never afraid to make a cold call. We used to have a bell when you sold a pair of season tickets you could go over and ring it and Dave would continually go over and ring it. He would just turn and smile this sheepish grin. He's just a happy guy. It's in his DNA."
Hopkinson would eventually become one of MLSE's top business-side executives, responsible for many of the sports company's biggest successes.
With Hopkinson as chief commercial officer, MLSE rekindled the Toronto Raptors brand with the team's "We the North" marketing campaign.
Three of the professional teams under MLSE's umbrella – the Raptors, Toronto Maple Leafs, and TFC – have perpetual sell-outs with waiting lists for season tickets.
Last year, Hopkinson helped negotiate a watershed $800-million deal between MLSE and Scotiabank that will see the Air Canada Centre renamed Scotiabank Arena on July 1. He also helped secure a $5-million deal with Sun Life Financial to put the insurance company's logo on the Raptors' jerseys.
Brian Cooper, chief executive of Toronto sports marketing firm MKTG, has represented companies including Canadian Tire, Scotiabank and Sun Life in negotiations with MLSE and Hopkinson.
"I marvel at his skill set," Cooper said. "I've seen him go from ticketing to becoming one of the most sophisticated, prepared sports executives in North America."
It's unclear how MLSE will fill Hopkinson's position. Senior vice-president Tom Pistore is well regarded in the industry and could be a possible replacement.
"They have a deep bench," Bitove said. "I don't think they have to go outside to replace Hoppy."
Hopkinson joins a streaking Real Madrid club.
Under manager Zinedine Zidane, who announced on May 31 that he would step down from his position, Real Madrid has in the past two and a half years won a Spanish league title, a Spanish Super Cup, two UEFA Super Cups, two FIFA World Club Cups and three successive Champions League titles.
While star players Gareth Bale and Cristiano Ronaldo have made the team one of the world's best and most visible clubs, the future of both players at Real Madrid are uncertain.
Nevertheless, the opportunities for Hopkinson in Spain are significant.
Real Madrid, run by team president Florentino Perez, is already among the world's most popular and profitable soccer teams.
On Facebook, Real Madrid has 108 million followers, according to sports marketing firm IQUII Sports. By comparison, the NHL's Maple Leafs have 1.3 million.
According to the accounting firm Deloitte, Real Madrid generated 674.6 million Euros ($1 billion Canadian) in the year ended June 2017, second most after Manchester United's 676.3 million Euros.