Moon, Carter expect Manziel to struggle in CFL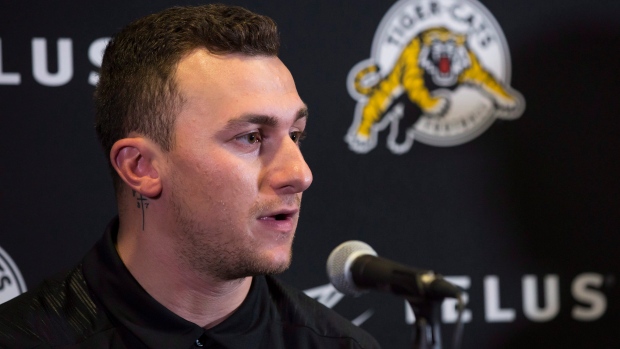 Count football greats Warren Moon and Cris Carter among those who expect Johnny Manziel to struggle in the CFL with the Hamilton Tiger-Cats.
Moon, who is in both the CFL and NFL Hall of Fames, told Mike Freeman of Bleacher Report that he pegs Manziel's chances of succeeding in the CFL at 50-50, at best, citing that the league is much faster and hard-hitting than most people think.
"It's going to be an ego-crusher for him, first of all," Moon said. "He was a star at Texas A&M, he was a first-round draft pick and now he's in the CFL. He's also going to Hamilton, and I don't mean anything against the city, but it's not one of the glamour cities in the league."
Carter, whose son, Duron Carter, is one of the best players in the CFL as a member of the Saskatchewan Roughriders, gave Freeman three reasons why he isn't expecting much from Manziel in the CFL:
1. He believes the CFL is better than the Southeastern Conference (SEC), the conference that Manziel starred in while playing collegiately with the Aggies, along with the other conferences in college football.
2. There's more pressure on first down, given that the CFL only has three downs in comparison to four in the NFL.
3. There will be 12 defenders coming at Manziel in the CFL, which is one more than he dealt with in the NFL or college.
Manziel is currently just a few days into training camp with the Tiger-Cats after signing with the club last Saturday. He'll assumingly get his first taste of live-game action with the Tiger-Cats when they host the Toronto Argonauts in a pre-season game on June 1 that can be watched live on TSN.