More questions arise in Kane-Jets drama
Much has been said and written about Evander Kane and the Winnipeg Jets over the last few days. And there's a lot more now from TSN Hockey Insider Bob McKenzie, who writes that the ever-changing relationship between both the player and team extends beyond a simple dress code violation.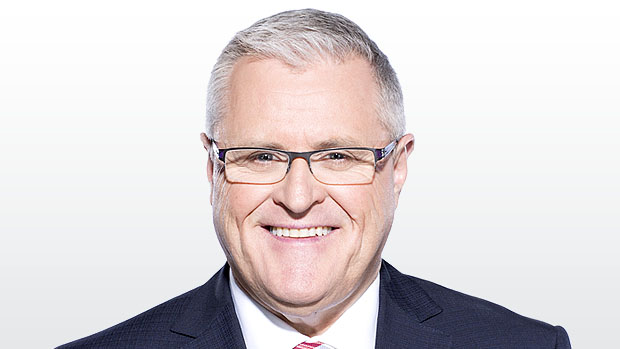 Much has been said and written about Evander Kane and the Winnipeg Jets. There's bound to be a lot more, too. In fact, here you go:
1. Pardon the pun, but some might suggest this is simply the case of a "round Peg, square hole," that this week's issue with Kane is really just the latest in a festering "bad fit" scenario that has been going on for years between Kane and the Jets. It is a poorly kept secret Kane is not beloved by some teammates and the feeling is undoubtedly mutual.
2. Kane has been playing with and battling through myriad injuries this season. He came back early from an MCL sprain. He has played with fractured bones in two separate injuries. He also has another season-long injury that quite likely will require off-season surgery, if not sooner. Kane is currently seeing doctors and getting imaging to determine his playing status and/or course of action.
3. As Gary Lawless first reported in the Winnipeg Free Press yesterday, Kane violated the team's dress code -- wearing a track suit instead of a suit -- when he showed up to a midday team meeting in Vancouver. It is highly unlikely, though, that the dress code violation was actually the primary reason he was a coach's decision/healthy scratch against the Canucks that night.
4. The dress code violation, though, did apparently trigger a chain reaction of events/decisions that led to Kane's absence from the lineup.
Kane was either pranked or tormented (interpretation is wide open) by a teammate or teammates for his track suit attire. That wasn't well received by Kane, who later in the day was not on the team bus to the rink (worth noting, though, players aren't obliged to take the bus).
5. It is not entirely clear what happened after that -- who said exactly what; who exactly talked to whom -- but the sense seems to be Kane indicated to the Jets he was injured and would not be available to play that night. If that is indeed the case, one could only imagine the Jets thought Kane was more piqued about the track suit episode than he was injured, although the team has noted he has been playing through injury much of this season.
Whatever.
The end result was, by game time that night, Kane was listed by the Jets as a coach's decision/healthy scratch.
Which, of course, blew up into the story that it now is.
So where do Kane and the Jets go from here? It would seem to be an untenable situation, especially with the team in the middle of an intense battle to make the playoffs.
TSN's Darren Dreger reported earlier today the Jets are "listening hard' to trade offers on Kane. So that's most likely where this is headed.
Still, many questions remain.
-- Will he be dealt before the March 2 trade deadline or in the summer?
-- Will his injuries, and the specter of possible surgery, have an impact on the ability to trade him, now or later?
-- Can the Jets get fair value for Kane amid all the drama of this week?
Kane's critics would say, off the ice, he's petulant, immature and lacks good judgment. His boosters would say he's proud, independent and misunderstood. Both supporters and detractors would agree he has all the physical tools -- dynamic speed, strength, power and skill -- to be an impactful NHL player.
NHL teams interested in Kane -- there are many -- are already doing their due diligence, looking into Kane's off-ice personality/character.
Kane is in his sixth NHL season, He's 23 years old. Beyond this season, he has three more years left on his contract that pays him $6 million annually with a cap hit of $5.25 million.
-- if Kane is deemed healthy enough to play, do the Jets put him back into the lineup tomorrow night vs. Chicago?
-- In spite of what the doctor(s) may say, does Kane feel he's healthy enough to play, and if not, might he opt for season-ending surgery now?
So many questions; so many answers still to come.