New year means lucrative new deals for golf's elite
Dustin Johnson and Jordan Spieth are being shown the money in multimillion-dollar sponsorship deals in this new PGA Tour season, while lower-ranked players will be earning much less as there simply isn't enough money to go around anymore when it comes to player-manufacturer endorsements, Bob Weeks writes.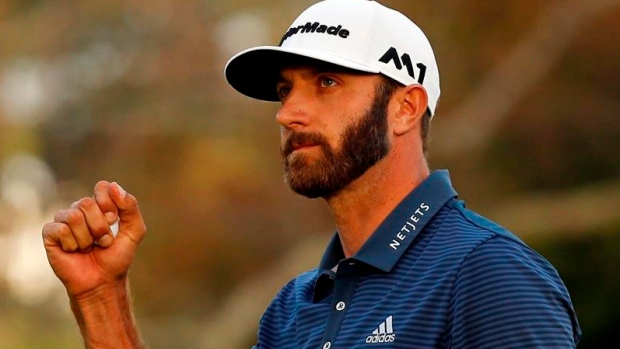 January brings the re-start of the PGA Tour season and it also marks the official unveiling of player-manufacturer endorsements. With most deals having an end-of-year deadline, club and apparel companies can finally announce who is playing or wearing their stuff, and there's a flurry of announcements.
This year what's apparent in these notices is a changing of strategies from some of the big companies and a lessening of the overall money available.
The rich seem to be getting richer while those outside the top 25 or 30 in the world ranking are making do with less. And in some cases, notable players are still searching for deals.
While Dustin Johnson and Jordan Spieth will, according to sources, earn more than $10 million a year from their sponsorship deals, players farther down the world ranking who were getting $400,000 six or seven years ago are now being offered contracts in the range of $150,000. It's a significant hit for the average player who counted on those funds.
TaylorMade seems to be making the biggest pivot, keeping the big six golfers – Johnson, Jason Day, Jon Rahm, Rory McIlroy, Justin Rose and Tiger Woods – and gradually dropping many of the army of players further down the list. Its strategy had always been to trumpet being the No. 1 club on tour, which it achieved in part through these sponsorships. But now it appears it will focus more on the big names.
In part, this may be a financial reality due to the company's sale by parent Adidas last year. Instead of a bundled deal of clubs and clothing, it now has just a single avenue. Still, with names such as Johnson and Woods, it's not a bad way to promote its wares including the new Twist Face drivers.
The other top manufacturer, Callaway, has welcomed a number of golfers to its stable although two sources told me the some contracts are not as lucrative as they once were. The biggest addition to its team is Sergio Garcia, who parted ways with TaylorMade after more than a decade.
While he didn't come right out and say it, the reigning Masters champion hinted at the end of last year that he may have been the odd man out in TaylorMade's lineup of heavy hitters.
Garcia wasn't the only signing by Callaway. It also added PGA Tour rookie of the year Xander Schauffle and Si Woo Kim, the Players champion. Both were previously with TaylorMade. And India's Anirban Lahiri left Srixon for Callaway.
While those golfers moved in, Callaway parted ways with Patrick Reed, who remains unattached club-wise, but signed an apparel agreement with Nike.
Another notable without a club deal is Jason Dufner, who, instead of donning an equipment company's hat, was seen wearing a Blue Jays cap at the Sentry Tournament of Champions. Dufner is pals with the Jays' Josh Donaldson.
One manufacturer's rep told me you can expect to see more players without solid club deals as there simply isn't enough money to go around anymore. Golfers will start to look outside equipment companies for sponsorships, he said.
There were no big moves for the Canadian players on the PGA Tour although Adam Hadwin re-upped with Callaway, not surprising considering he enjoyed his best year as a professional in 2017. Hadwin also extended his agreement with Levelwear, a Canadian clothing company but his deal with Shaw, which had him wearing a logo on his collar, ended.
Nick Taylor and David Hearn remain with TaylorMade, while Mac Hughes, Corey Conners and Brooke Henderson are all playing PING. Graham DeLaet is a Titlest club man in Puma clothing.
And rookie Ben Silverman has a deal with putter maker Bettinardi for his putter and a ball, glove and shoe arrangement with Titleist and Foot-Joy.