NHL attacks link between hockey, CTE in bid to exclude concussion expert from trial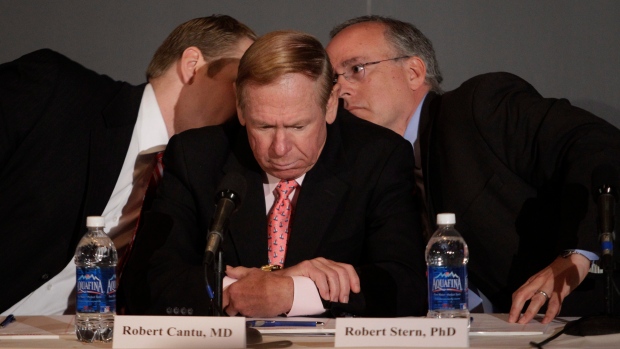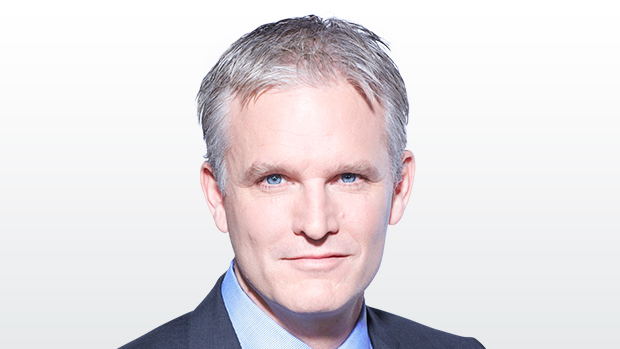 A Toronto epidemiologist hired by the National Hockey League has told a U.S. judge overseeing the NHL concussion lawsuit that it's impossible to prove a link between hockey and chronic traumatic encephalopathy, or CTE, because some people who haven't played contact sports have wound up suffering from the brain-withering disease.
In court documents filed on Wednesday in Minnesota, Dr. David Cassidy, a professor of epidemiology at the University of Toronto's Dalla Lana School of Public Health, wrote that U.S. District Court judge Susan Nelson should exclude the testimony of Dr. Robert Cantu from the high-stakes concussion case.
Dr. Cassidy wrote that Dr. Cantu's opinion that there is a "nearly 100 per cent" link between head impacts and CTE is "flawed."
Dr. Cantu is a Boston neurologist who has studied head trauma in athletes since at least the mid-1980s, and has acted as an unpaid advisor to the NFL. His testimony is likely to be an important factor if the 150-plus retired NHL players are to win at trial in Minnesota.
The co-founder and medical director of the Concussion Legacy Foundation in Boston, Dr. Cantu has been hired as an expert witness by lawyers for the former players. He has testified that playing hockey in the NHL has placed players at an increased risk of CTE and other long-term neurological disorders.
"Cantu opines that 'receiving no head trauma will almost certainly preclude CTE,' and that there is a 'strong causal association' between head impacts and CTE. Both of these claims are wrong," Dr. Cassidy wrote. "[Dr. Cantu] ignores two studies … that include cases where CTE pathology was found in individuals without a history of repetitive head trauma."
Of eight individuals who had CTE in a 2016 study quoted by Dr. Cassidy, only four had a history of participation in sports (three in football and one in basketball).
Another study in 2015 looked at 32 individuals with CTE. "Only 34 per cent had known participation in sports and only 18.8 per cent were military veterans, showing that a sizeable percentage of the individuals with CTE neuropathology did not have documented repetitive head trauma," Dr. Cassidy wrote.
"These studies show that case series have identified individuals with CTE neuropathology who did not have any known participation in sports or any known history of head trauma," Dr. Cassidy wrote. "Cantu offers no explanation for why he disregards these studies, which appear to refute his baseless statement that "receiving no head trauma will almost certainly preclude CTE."
"Cantu admitted at his deposition that the prevalence of CTE in the general population is unknown, meaning that there could very well be members of the general population who have CTE pathology despite having no history of head trauma," Dr. Cassidy wrote. "Finally, Cantu's notion that head trauma is a necessary causal component of CTE ignores … findings of CTE in deceased individuals with no apparent history of head trauma."
Lawyers for the former players on Thursday filed a motion to exclude Dr. Cassidy's testimony because the NHL had allegedly breached a court order by exceeding a court-imposed word count on filed documents.