NHL concussion study group folded without any conclusions after leadership worries, PA 'roadblocks'
For a full decade after the NHL launched its concussion study in 1997, Pittsburgh neurologist Chip Burke and his colleagues examined rules and injuries and spoke with players, team doctors, trainers and league officials to make the game safer. But as TSN Senior Correspondent Rick Westhead writes, they never got to finish analyzing the data they collected.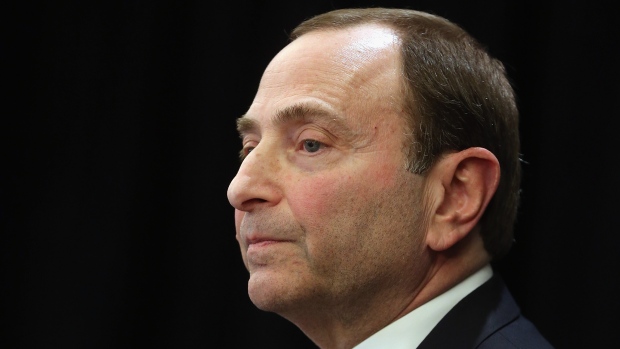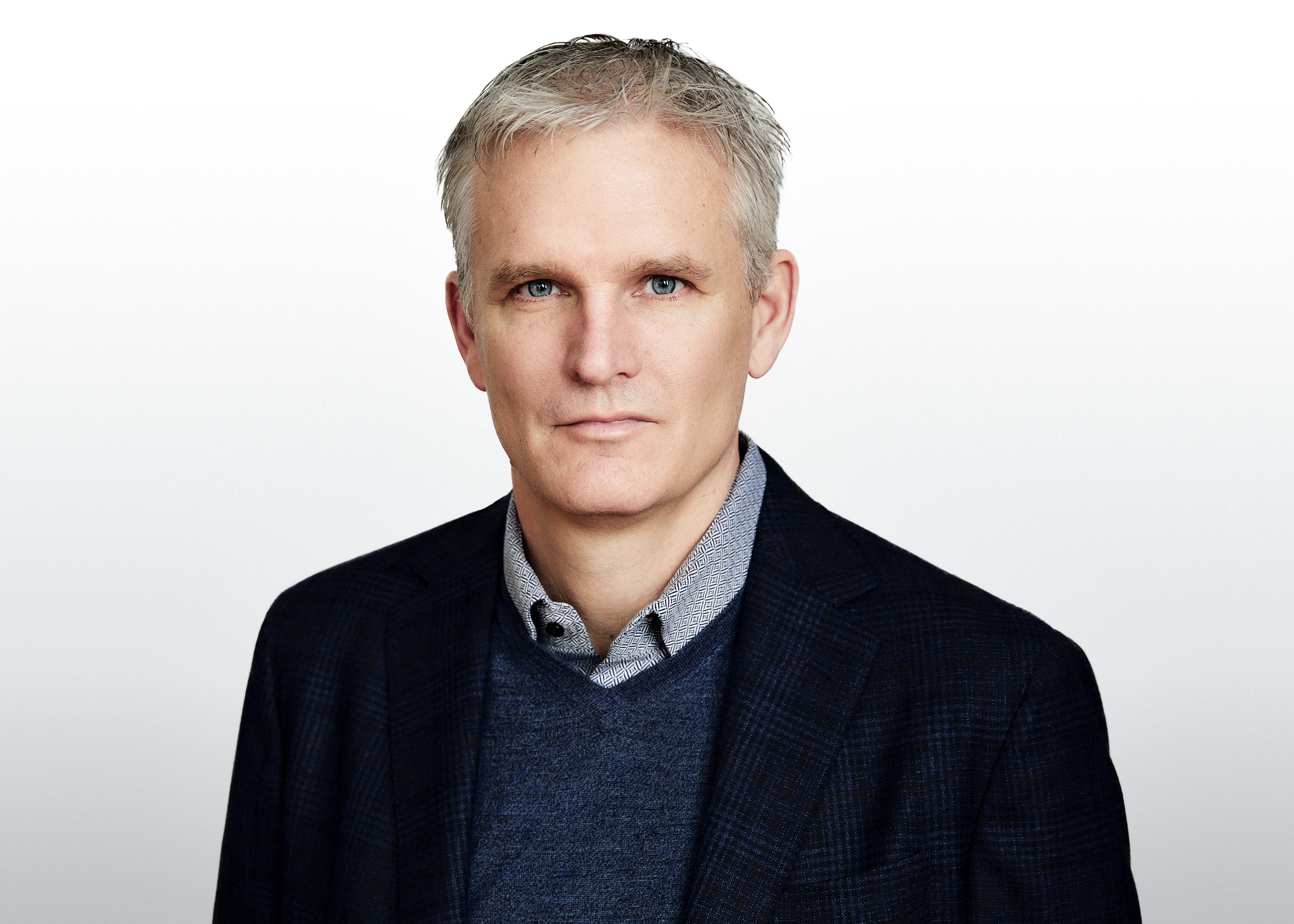 For a full decade after the National Hockey League launched its concussion study in 1997, Pittsburgh neurologist Dr. Chip Burke and his colleagues examined NHL rules, pored over videos of player injuries, and spoke with NHL players, team doctors and trainers and league officials in a quest to make the game safer.
But by June 2007, there was one thing Dr. Burke and his colleagues hadn't completed — they never finished analyzing the data they collected.
NHL lawyer Julie Grand wrote in a June 25, 2007 email to commissioner Gary Bettman and deputy commissioner Bill Daly that Dr. Burke's concussion study group would be disbanded.
"The concussion study group (headed by Chip Burke, Mark Lovell, Ruben Echemendia, john Rizos) is being disbanded (really due to its inability to conclude the analysis of the 7 years of data collected) and a newly formed Concussion Analysis Working Group headed by Ruben... will take over the analysis of the data with a goal to conclude by All-Star," Grand wrote.
(An NHLPA spokesperson said contrary to Grand's email, Dr. John Rizos never headed or co-headed the concussion study group.)
"Is it troubling that they couldn't complete the study?" Bettman responded on June 27, 2007.
"Since we don't pay the people we are asking to do the analysis, (chip burke or mark lovell) its really not surprising that they have not dedicated the necessary time to completing the analysis…" Grand wrote.
"Should we have been paying for something this important?" Bettman wrote.
Grand answered that the study "has been dragging a bit for years. There has not been great leadership on it. Is it important? Obviously the topic of concussions is important but its been a big unknown whether the study/collection of data will reveal anything relevant, interesting or useful."
Grand also wrote that the NHLPA "had put up roadblocks on the analysis of the data. The roadblocks were somewhat eliminated 3 yrs ago and our focus at that time was obviously the CBA. Since we've returned post lockout the focus has been on verifyinfg [sic] the raw data to ensure its accuracy and completeness. (The NFL has been criticized for reaching conclusions re concussion management based on selective data inclusion.) This process is well underway."
"Makes sense," Bettman wrote.
It's unclear what those roadblocks mentioned by Grand were.
That the NHL's concussion study group in 2007 was re-formed under a new name (the NHL/NHLPA Concussion Working Group) and under new leadership is among many details disclosed in nearly 240 newly unsealed documents in a lawsuit against the NHL.
Both the NHL and the NHLPA declined multiple requests to comment on the emails.
Dr. Burke told TSN in a brief phone interview Tuesday that he was declining comment for the time being because the case is before the courts.

"I know more about this than anybody in the world," he said. "I have already given my deposition, so at this point I have no comments to make. It is what it is."

"Once again, it's all stuff from the past," Burke said. "Someday, like the Concussion movie, the whole truth, no, the whole story, will all come out. It's all very interesting. Like I tell my children, the truth is somewhere in the middle, as you know."
A group of former NHL players is suing the league, alleging that NHL team doctors and other officials downplayed to players the possibly serious consequences of repeated head traumas, and returning to the ice too soon after concussions.
A judge in U.S. Federal Court in Minnesota recently agreed to a request by CTV's W5 to make public many of the exhibits produced by the NHL in the concussion litigation.
The unsealed emails, meeting records and confidential NHL reports offer a behind-the-curtain look at candid, often colourful conversations and disagreements within the NHL regarding player safety and head injuries.
In late 1996, the NHL said it was worried about how many of its players were suffering long-term injuries. Bettman said at the time that the league planned to begin a study examining whether equipment might be playing a role in such injuries. Twenty per cent of NHL players at the time wore uncertified helmets, Bettman said.
"If someone gets an injury, gets a concussion, we want to know exactly what helmet they were wearing, what model, who the manufacturer is," Bettman was quoted as saying in a Dec. 14, 1996, story in The Globe and Mail.
The following year, in 1997, NHL officials formed a concussion study group. But within five years, there were signs that foreshadowed potential problems. NHL team neuropsychologists were complaining about being underpaid.
In a July 29, 2003, memo to all team neuropsychologists, Dr. Mark Lovell, a director with the NHL's concussion monitoring program, wrote about the upcoming NHL season and expectations for baseline testing of players – tests healthy players take at the beginning of the season to use as a point of comparison later in the year if head injuries are suffered.
Dr. Lovell told team neuropsychologists that an "issue that has been raised often in the past season is that of the standard, recommended fee for testing. We certainly understand how valuable your time is and that these fees (for testing) come nowhere near your regular rates. Please understand that in many cases NHL team budgets are very tight in this area. WE are in the process of recommending a new fee league-wide and will let you know when this is accomplished. We're hoping to have it in place for next season…"
It's not known what NHL had been paying neuropsychologists or whether the fee structure changed after Dr. Lovell's memo.
Meanwhile, the re-constituted joint NHL/NHLPA Concussion Working Group included several carryover members and several union reps.
The data collected by the group was eventually used in May 2011 by researchers at the University of Calgary, who published a study analyzing data collected by "NHL team physicians who were mandated by the league to document all concussions sustained during regular season games from 1997-98 to 2003-04."
The Calgary study, approved by the NHL and NHLPA, reported there were 559 doctor-diagnosed, in-game concussions between 1997-98 and 2000-01, ranging from 56 in 1997-98 to 109 in 2000-01.
By July 2011, the NHL and NHLPA were finalizing details about concussion protocols for teams for the following season.
A lawyer for the NHLPA emailed Ruben Echemendia on July 26, 2011, to ask him to add another NHLPA member to the joint NHL-NHLPA concussion working group.
The request was forwarded to Grand, who suggested in an email to Echemendia, Bettman and Daly that the NHLPA "should not have the ability to continue to add members to the cwg w/o our agreement."
Daly turned down the NHLPA request.
"The answer is absolutely not (Subject to someone talking me out of it)," Daly wrote in a July 27, 2011 email. "If they want to form their own Concussion Working Group, God Bless them. But this is our group and our rules."
Subsequent emails from Bettman and Daly on the email chain have been redacted by the U.S. federal court as privileged.
In November 2011, Grand, Bettman and Daly were included on another email chain about concussions.
On Nov. 10, 2011, Bettman emailed Grand to ask, "How are we doing so far this season?"
Grand emailed statistics that showed there had been 10 reported concussions to that point during the 2011-12 season, down from 26 from the same point the previous season.
"But this doesn't take into account the 'under-reporting' of concussions that Kinger [senior vice-president of hockey operations Kris King] thinks our clubs are engaged in," Daly replied to Grand and Bettman. "BTW, has Reimer been reported as a 'concussion' by Toronto?"
"Right point re the under reporting," Grand wrote. "I will check re Reimer."