NHL doctor slams 'situational ethics' on concussions in unsealed lawsuit documents
Documents unsealed Tuesday are the latest set of emails and records that have been opened to public scrutiny since the NHL concussion litigation began during the autumn of 2013.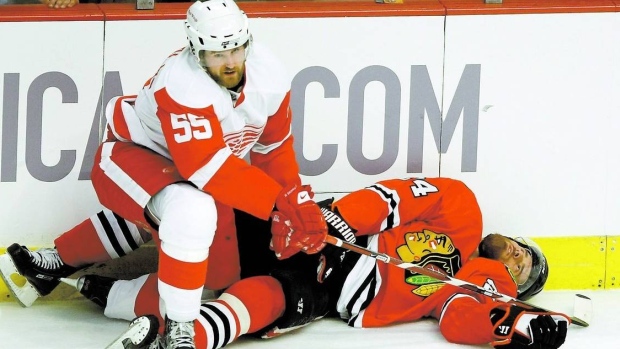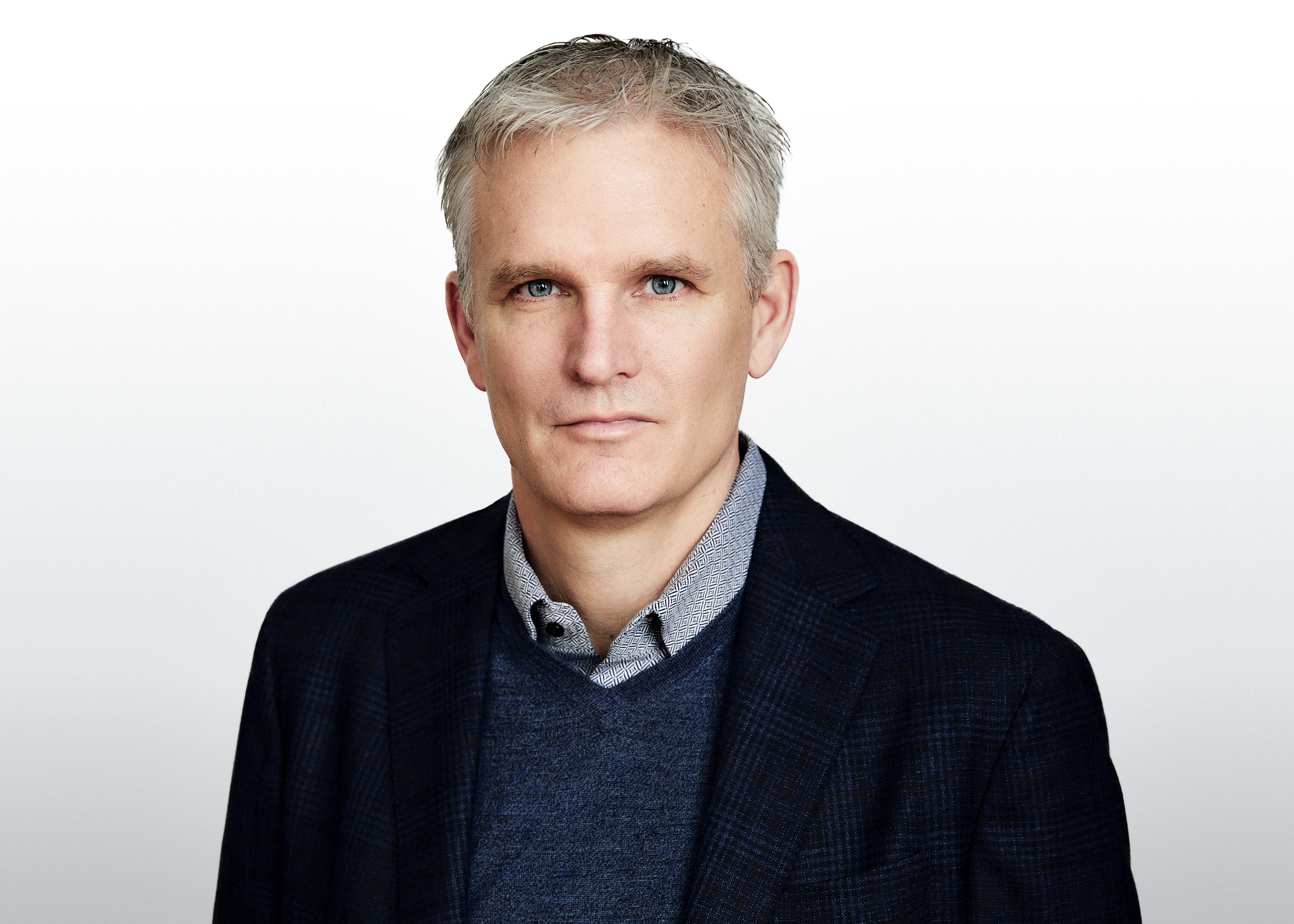 The National Hockey League team doctor had seen enough.
Hours earlier, he watched Chicago Blackhawks forward Martin Havlat return to the ice for Game 4 of the 2009 NHL Western Conference final, just two days after Havlat had been knocked unconscious during Game 3 by a ferocious bodycheck. In Game 4, Havlat was hit again and was forced to leave the game early.
The team doctor – one of at least 30 physicians charged with safeguarding the health of the NHL's players – couldn't understand why Havlat had been allowed back into the Blackhawks lineup for Game 4.
"I am once again disappointed in my colleagues in the [National Hockey League Team Physicians Society]," the doctor wrote in an email to Dr. Willem Meeuwisse, a Calgary-based member of the NHL's Concussion Working Group. "We all sit around and talk and talk about concussion management. Then it's the playoffs, someone suffers an obvious loss of consciousness and is back playing in less than 48 hours.
"This same Chicago player was hit hard again today and was unable to continue in the game. Another example of situational ethics. Our only job is to protect the players from harm including when the player is 'clearing' himself to play. We must be their advocate regardless of what the coach or general manager thinks."
A week later, Dr. Meeuwisse forwarded the doctor's email – after removing his identity – to Dr. Ruben Echemendia, a neuropsychologist in Pennsylvania and the co-chair of the NHL Concussion Working Group, NHL lawyer Julie Grand and Ottawa Senators doctor Mark Aubry.
"I chose to remove his name, and have not circulated to everyone on the concussion committee because it could be taken as quite inflammatory," Dr. Meeuwisse wrote in his May 31, 2009, email. "However, I think he is verbalizing what many people think, so I thought I should pass along the sentiment."
Grand forwarded the email the same day to NHL deputy commissioner Bill Daly. There is no record of a response from Daly in the documents.
The NHL has fought in court for months to prevent the emails from Dr. Meeuwisse and the NHL team doctor from being made public, but the league lost that battle on Tuesday when a U.S. federal court judge unsealed more than two dozen court exhibits that included that email string.
In a judgment released Tuesday, Judge Susan Richard Nelson wrote that while the NHL objected to the unsealing of the emails about Havlat, "citing a chilling effect on deliberations regarding medical issues," the league failed "to present compelling reasons to overcome the presumption of public access to [the emails about Havlat's injury and return to play.]"
Lawyers for a group of former players suing the NHL in a high-stakes concussion lawsuit say the doctor's candid comments are evidence that even some physicians within the NHL's own medical community feel conflicted about the pressure that players and their doctors face about returning to action after head injuries.
The documents unsealed Tuesday are the latest set of emails and records that have been opened to public scrutiny since the NHL concussion litigation began during the autumn of 2013.
The NHL has argued in the proposed class action lawsuit in U.S. federal court in Minneapolis that NHL players can educate themselves and "put two and two together" about the dangers of repeated head trauma. The league had asked the court to keep the 27 court exhibits sealed, arguing their release would hurt the league's competitive interests and chill future internal debates about player safety.
But lawyers for the group of former players say the NHL has marketed and profited from violence and has abdicated its responsibility to inform players about the long-term risks of concussions. Those lawyers say the new public documents are evidence that some NHL executives have held in contempt at least some doctors who work on concussion-related issues.
The court filings also highlight the NHL's lack of interest in helping researchers learn whether NHL players are more likely than the general public to develop cognitive problems such as Alzheimer's disease, the plaintiffs' lawyers say.

"Are we still paying him anything?"
The unsealed court exhibits include an email string following an incident during the 2010-11 season.
The NHL fined but did not suspend New York Rangers player Derek Stepan for elbowing Mike Green, then of the Washington Capitals, during a game. Days later, former NHL referee Kerry Fraser appeared on TSN and criticized the league's discipline.
Fraser sent an email to a group of 39 medical researchers on March 1, 2011, including Dr. Echemendia. Fraser included a link to a video of the incident on TSN's website.
"You will see the hit and then you can judge as to whether a 'fine' was warranted? You make the call," Fraser wrote.
Dr. Echemendia forwarded Fraser's email to Grand and Daly.
"FYI see below the kinds of emails that Kerry Fraser is circulating," Dr. Echemendia wrote.
Daly forwarded the email string to commissioner Gary Bettman.
"I'm not sure there is anything we can or should be doing, but I wanted you to be aware," Daly wrote.
"Are we still paying him anything?" Bettman asked in reply.
"Yes, his severance," Daly answered. "But I'm not sure we can stop paying him for expressing views critical of the League."
"It wouldn't be nice but maybe he should understand it's not nice to bite the hand that feeds you," Bettman wrote. "Please have someone check to see if there are any grounds to withhold. Don't want to hurt him – maybe just get his attention. This campaign, his book – somewhat delusional."

Repeated requests from researchers for NHL support
Many of the emails and records unsealed by the court go back a decade and detail repeated requests for NHL support from medical researchers.
In 2008, Dr. Echemendia forwarded an ESPN story about concussions in sports to Grand.
"Given the press on concussions in NHL (see story link below) would it make sense to issue a joint NHL/NHLPA press release on the many things that we are doing?" Echemendia wrote in a Feb. 8, 2008, email. "Given the cooperative spirit (NHL/NHLPA) on this issue, as well as the importance and visibility, does it make sense to begin discussions regarding a joint NHL/NHLPA retired players study? I just provided independent consultation [to] the NFL on the study they are planning and I know where they are headed."
Grand forwarded Dr. Echemendia's email to Daly.
"I am not sure we want to start focusing on a retired players' study at this point," Grand wrote in a Feb. 11, 2008, email. "Your thoughts? Ruben seems to be pushing this b/c he keeps bringing it up."
That wasn't the only time the NHL was asked to pursue a study on concussions.
Other email strings unsealed by the court show that an Ottawa-based company called Biokinetics asked the NHL to pursue similar research in 2002 that might help to make player helmets more effective. Grand dismissed the suggestion, saying the study "seemed expensive and unlikely to give us practical results that would be useful in reducing injuries."
In 2010, Baycrest Medical Centre asked Toronto Maple Leafs part owner Larry Tanenbaum to help begin a study of retired NHL players. Two years later, in 2012, Columbia University researchers also asked for similar help from the NHL.
The NHL has reportedly refused to fund any head trauma research. In January, USA Today reported the NHL has not given money to any of the four centres leading research into neurodegenerative diseases and earlier this year, the NHL retained a medical expert in its concussion litigation who argues chronic traumatic encephalopathy, or CTE, does not exist as a disease.

"...tree huggin, never played sport, leftist doctors..."
Some of the released emails disclosed describe the behind-the-scenes debate at the NHL following the death in January 2009 of Don Sanderson, a player in an Ontario men's senior league who died after his helmet came off and he hit his head on the ice during a fight.
Weeks after Sanderson's death, Stephen Walkom, the NHL's director of officiating, discussed with colleagues possible rule changes to prevent other serious injuries.
Johanna Kytola, who worked in the NHL's officiating department, emailed Walkom on Feb. 10, 2009, to ask whether a consensus had been reached on new rules regarding fighting.
"Ya love it, much to the dismay of the tree huggin, never played sport, leftist doctors… that soon won't let us climb stairs for fear of concussion..." Walkom responded.
"Well ultimately you can never get rid of fighting... No matter what the injury risk ;)" Kytola wrote.
Kytola wrote that she thought fighting would decrease in future seasons and asked whether other NHL executives supported the notion of ejecting players from games after two fights rather than three.
"Not a big change but we must demonstrate that we care about safety and want to minimize fighting in the game… at a minimum keep helmets on and secured during fights..." Walkom replied.
Over the following weeks, more emails and records showed some players and staff had worries about the NHL's handling of injuries.
Records from the NHL general manager meetings in March 2009 describe former NHLPA official Glenn Healy telling NHL executives that players who asked their teams for second medical opinions following injuries "often received grief from clubs."

Media at a "hysterical period"
One court exhibit featured notes from a general managers' meeting during the 2013-14 season. The date of the meeting is unclear although it occurred sometime before the Sochi Olympics in February 2014.
GMs and NHL officials again discussed rules for fighting, particularly after high-profile incidents involving Montreal Canadiens forward George Parros and Chicago goalie Ray Emery.
Parros was knocked out during a fight in Montreal's season-opening game on home ice. Emery weeks later skated down the ice during a game against Washington and picked a fight with Capitals goalie Braden Holtby.
"The media is at a hysterical period on this subject," Bettman is quoted as saying. "It's a combination of concussions, the NFL news, the Parros situation and the Emery situation. We need to push back a bit on what is being written on it. We should not have this debate publicly whether you support it or not. You can do what you want but it is being made more important than it is. Ken Dryden's book and Bobby Orr's books come out with conflicting views. Having this public debate is not good. Please don't speak to the media about it. Helping the media with the controversy of the issue doesn't help things."
Later in the meeting, San Jose Sharks GM Doug Wilson asks for guidance if media ask about fighting.
"The consensus right now is status quo," Bettman is quoted as answering. "If media asks about this, deflect the question. Tell them we are having a great season and we will continue to look into issues that come up in the future."