NHL goaltending has a distinct European flavour
One of the most stunning trends observed in the NHL over the last couple of decades has been Canada's diminishing stranglehold on the goaltending position, writes Travis Yost.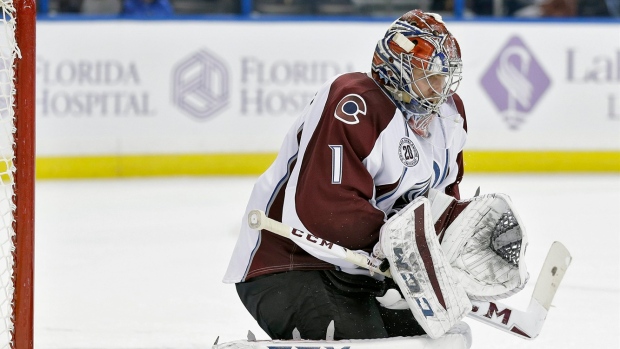 No position in hockey has experienced more change over the last couple of decades than that of the goaltender.
There have been two major developments on this front. One, the sheer size of goaltenders around the league has exploded. The height of the average NHL goaltender continues to soar, nearing the 6-foot-3 mark at the start of the 2015-16 season.
The second development is that the position is as talented as it has ever been, and it shows in the numbers. Last year's goaltenders posted a .915 save percentage during the regular season, the best we have ever seen. Unless you count this year's goaltenders, whose.916 save percentage would qualify as the best we have ever seen.
The league offices, again, have not been blind to this trend. They have already introduced shallower nets and a reduction in pad size, to little effect. I'm sure we haven't heard the end of the "increase the net size" chatter. The size of goaltenders and their respective performance year-over-year have become popular data points for league executives who believe there needs to be an offset of sorts to spike goal-scoring.
So, how exactly has goaltender talent out-paced skater talent in recent years? Like many, I don't subscribe to a single theory, but the enlargement of the talent pool probably grades out as the most impactful.
One of the most stunning trends observed in the NHL over the last couple of decades has been the diminishing of Canada's stranglehold on the goaltending position, and it has very little to do with influence from the United States. The Americans have consistently provided about 20 per cent of the league's goaltenders, with very minor fluctuations year over year.
No, the new crop of competition comes from outside of North America (specifically, Europe). I'm not sure if player development has really improved that much overseas, or if teams and their scouts have finally realized that there's a ton of untapped talent and potential across the pond. Whatever the case may be, there has been an insane rush on European goaltenders:
It's still early and the data may change by year's end, but 2015-16 looks to be the first season that Canadian goaltenders are the minority. European goaltenders are now firmly entrenched on NHL rosters, and have earned nearly half of the roster spots available league-wide.
At a more granular level, it's important to note which countries are behind this European boom. Finland and Sweden in particular have been relentlessly turning out goaltending talent, with names like Pekka Rinne, Tuukka Rask, and Henrik Lundqvist headlining an impressive list. Interestingly, other reputable hockey countries – specifically Russia and the Czech Republic – have stayed relatively flat in their production over the last two decades.
From afar, this bumper crop of talent has been fascinating to watch. The obvious incentive for hockey franchises to find the best available talent has led to organizations reallocating extensive resources overseas. Teams are retaining European scouts in bulk, each hopeful that their club can identify the next great import.
Technology has certainly helped things along, too. Professional and junior action out of Russia, Sweden, Finland and more is merely a few clicks away from being streamed right into the comfort of one's own home. Twenty years ago, Europe offered interesting alternatives for teams looking to fill voids. Now, it's a vital pipeline that needs to be tapped if an organization truly wants to realize long-term success.
Will this have a long-term effect on Canada? Probably not. I expect a point of stabilization to be reached shortly. And, it's worth remembering that Canada's still the majority shareholder of goaltender talent on a country-by-country basis, and it's not particularly close. Ultimately, all that's changed is that Canada's second-tier players have been supplanted by first-tier players from overseas.
The Takeaway
If you are a Canadian goaltender looking to reach the NHL, you're in for a fight of your life. International competition is as fierce as ever, and as a group, NHL goaltenders are as dominant as they have ever been.