Marchand returns against Maple Leafs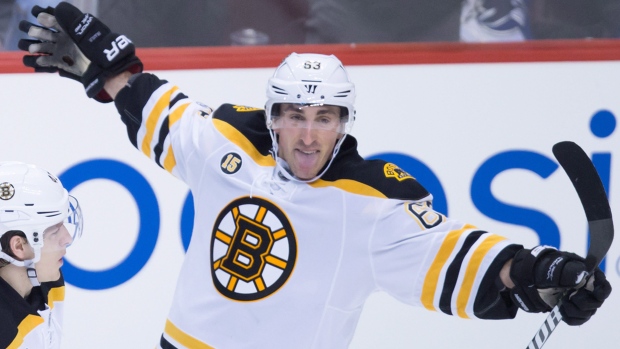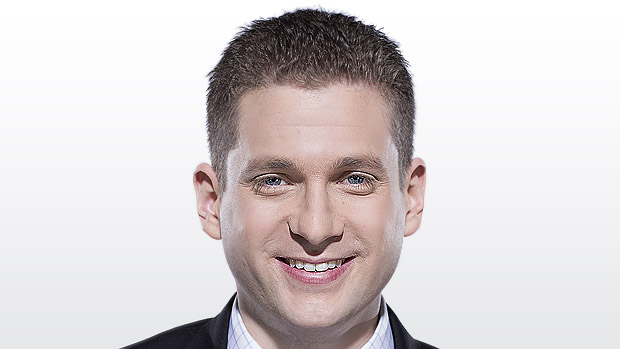 TSN Toronto reporter Mark Masters checks in daily with news and notes from Maple Leafs practices and game-day skates. The team had an optional skate at the Air Canada Centre on Friday morning.
- Auston Matthews will miss a second straight game on Friday as he continues to rehab an upper-body injury.
"If anything, I think it reinforces our team concepts," said defenceman Connor Carrick of the challenge facing the Leafs. "We really have to establish the way we play earlier and throughout the game, because 34 isn't going to come up with that big one when we're not playing well to spark the team. It just kind of magnifies the importance of consistency, wave after wave, shift after shift, just playing within our idea of what works for us."
Toronto passed its first test without its leading scorer beating Minnesota on Wednesday despite getting outshot 37-19.
"I liked lots of our game," said head coach Mike Babcock. "I thought when we got ahead we were cautious instead of foot on the gas and go get the next one. I thought Frederik [Andersen] made some good saves for us, but we did a lot of good things defensively. In the end, we got ourselves good points. It feels way different than it did four or five days ago. That's how the league is, you wonder one day if you're ever going to win. That's just the way – teams are tight and when you're coming off it, you don't win."
The Leafs had an optional skate on Friday and Matthews wasn't part of it. There was no specific update from Babcock other than to reiterate the centre remains "day-to-day."
Jake Gardiner and Andersen did take to the ice briefly and are good to go tonight after sitting out Thursday's practice for maintenance.
- The injury-ravaged Bruins will get a big boost as Brad Marchand returns to the lineup after missing two games with a concussion. He joined his teammates in Toronto on Friday morning.
"The last few days I felt good and I'm excited to come back," said Marchand, who has 14 points in 12 games this season.
It will be his first game against the Leafs since sending out this tweet about Matthews:
Was he poking fun at the Toronto hype machine or simply paying tribute to a rising star?
"It's unbelievable how something gets blown up here," Marchand said with a wry grin. "But, yeah, he's made some very, very impressive plays this year so you got to give the kid credit, but I didn't expect it to blow up the way it did. Media here likes to have a lot of fun."
And while he tweeted about Matthews, Marchand was quick to praise Toronto's depth on Friday.
"Very skilled team, very dangerous," he said. "Any time you don't take care of the puck they can capitalize on it and, especially here, they really thrive off the momentum, when they get going they're very hard to play against."
Does the absence of Matthews change the dynamic?
"Not really," he said. "Obviously, he's a very good player and does a lot of damage for that team, but they still have a lot of weapons. [Nazem] Kadri's been very good the last couple years, [William] Nylander and [Tyler] Bozak, [Morgan] Rielly on the back end so they have a lot of weapons. Obviously [Patrick] Marleau coming in is a huge veteran presence."
---
At Boston's morning skate, Marchand slotted back in on the top line with Patrice Bergeron and David Pastrnak. What has Pastrnak learned from playing alongside the pesky winger?
"Trash talking," he said with a smile. "All players think they're going to get him on his nose, but that will never work. He doesn't care about it and will always have an answer for you."
Pastrnak will aim to put some of what he has learned to use tonight as he takes on Nylander, his good friend and former Swedish league linemate. Do they often chirp each other?
"Yeah, it happens every game. I'm getting ready for that."
You work on your material?
"I did, yeah," he said with a smile. "I have a couple in my back pocket."
Is Nylander a good trash talker?
"No, most of the time he just takes it."
Pastrnak did not meet up with Nylander on Thursday night. "Every time I catch up with him he scores a hat trick," Pastrnak quipped. "So, I took a night off yesterday. We texted and he was trying to meet up, but I did what was best for the team."
Pastrnak also avoided seeing Nylander before their last game in Toronto last season. And there may be something to his superstition as Nylander has produced four goals and one assist in his last three games against the Bruins, including three goals on Feb. 4 in Boston.
"We got to bring Pastrnak on the road with us all the time, take him to every rink," Babcock said following the hat trick. "[Nylander] always wants to be better than [Pastrnak]."
Marchand isn't the only injured Boston player returning to the lineup as Noel Acciari is also good to go. He skated this morning on a line with Tim Schaller and Riley Nash.
"Noel's a bit under-appreciated," said head coach Bruce Cassidy. "Not from our standpoint, but maybe around the hockey world. He's a hard-nosed guy that can set the tempo for us physically and we've missed a bit of that with him out, [David] Backes out and he's a welcome presence tonight."
Acciari missed the last 13 games with a broken finger.
Anton Khudobin will start for the Bruins.
---
Projected Leafs lineup for Friday's game:
Forwards
Komarov-Kadri-Nylander
Hyman-Marleau-Brown
van Riemsdyk-Bozak-Marner
Martin-Moore-Leivo
Extra: Gauthier
Injured: Matthews
Defencemen
Rielly-Hainsey
Gardiner-Zaitsev
Borgman-Carrick
Extra: Polak
Goaltenders
Andersen starts
McElhinney