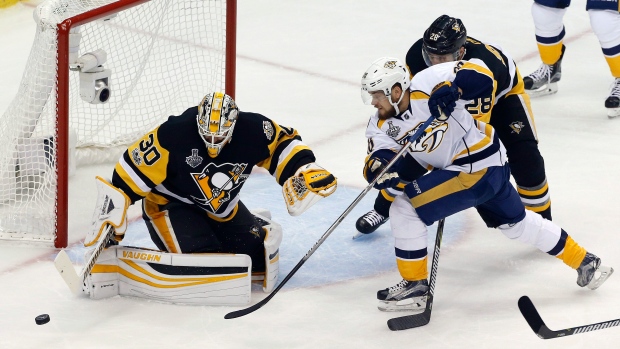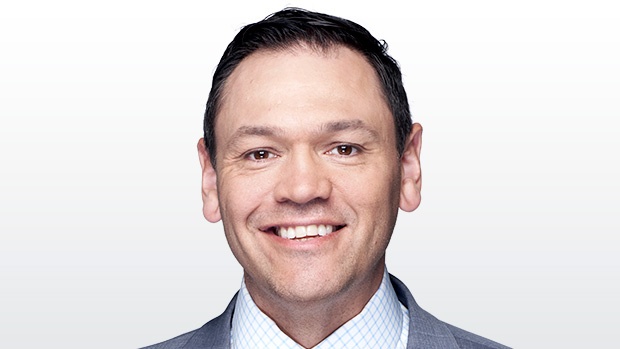 Each night during the Stanley Cup Playoffs, TSN Hockey analyst and former NHL goaltender Jamie McLennan provides his Post 2 Post rankings for every goaltender in action.
MATT MURRAY - (5) - The Pittsburgh Penguins' netminder could have played the game from his couch. The Nashville Predators barely had any push and created minimal scoring chances. The 23-year-old made good saves on James Neal, Filip Forsberg and Craig Smith. Outside of that, it was a real non-event game for Murray, but he was solid when he had to be.
PEKKA RINNE - (1) - Not a great start for Rinne. He could get some help if his team was more aware. On the Penguins' first goal, his own player, Austin Watson, screened him 15 feet in from of the net when there was no one else in the lane. The simple rule: If you are in the lane, block it or get out of the way -- it was a terrible play by Watson. The third goal was tipped off the Preds' own defenceman, Yannick Weber and Rinne did not have much of a chance to make the save. That being said, any way you slice it, the 34-year-old has to be better in net if he wants to win a Cup.
JUUSE SAROS - (2) - The Predators' back-up tried to stop the bleeding, but was exposed as well. The whole team was not very good, including him.