Nine-game NHL tryouts create uncertainty for young players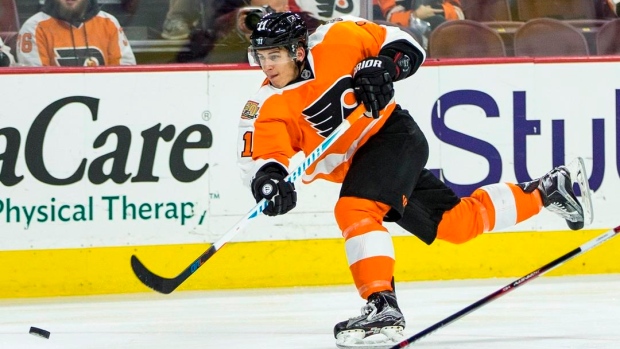 Dylan Strome is living his NHL dream playing for the Arizona Coyotes, staying in a hotel and avoiding the harsh Pennsylvania winter he endured the past three years playing for the Ontario Hockey League's Erie Otters.
He just doesn't know how long it will last.
Strome was the No. 3 overall pick in 2015 and he is in hockey's version of purgatory: At 19, he is eligible to be sent back to the juniors without burning a year of his contract as long as he doesn't play 10 games.
In the NFL and NBA, when you're drafted, you're in, and Major League Baseball prospects almost always start in the minors.
NHL teams, however, get the chance to test-run some of their top young prospects before committing to them for a full season.
"No one feels bad for you," Strome said. "It's not really up to me. Obviously I want to be in the NHL."
In the same uncertain spot are Coyotes teammates Jakob Chychrun and Lawson Crouse and others around the league, from the New York Islanders' Anthony Beauvillier and Mathew Barzal to the Calgary Flames' Matthew Tkachuk. Despite making their teams' opening-night roster, the players face a nerve-racking nine-game tryout — and decision time is near for many of them.
"It's normal to have that kind of tryout because you never know what can happen," said Beauvillier, whose contract will count for this year if he plays his 10th game Thursday. "I don't control that. I just control what I do on the ice."
The NHL's transfer agreement with the Canadian Hockey League prevents major-junior players under 20 from going to the American Hockey League for some professional seasoning. So even though Strome had 111 points, Tkachuk 107 points and the Toronto Maple Leafs' Mitch Marner 116 points in juniors last season, they must remain in the NHL or go back to juniors instead of spending time in the minors.
Once considered a top player in the 2016 draft class, Chychrun slipped to 16th and pondered the rule often during camp. But he has played well enough to get into seven games and give himself peace of mind.
"Now that I've gotten a taste of the level here and just seen that I can play here, I think I'm just trying to really just act like a pro," Chychrun said. "You can't play when you're stressed. You've just got to act like you're sticking here, and if you do that you'll have a better chance of showing them why."
Easier said than done for Barzal and Strome, who have been out of the lineup more than in it. Coach Jack Capuano implied that a roster crunch could prevent the Islanders from keeping Beauvillier and Barzal all season, but Arizona could let Strome and Crouse practice, learn and wait rather than making them essentially repeat a grade level they already aced.
The Coyotes sent Max Domi back to juniors two years ago and watched him dominate and blossom as a result, so coach Dave Tippett understands the nine-game barrier but doesn't dwell on it.
"We're more in tune of making sure that we're doing everything we can to make it so they can play here so the nine games doesn't matter," Tippett said. "We have to give them every opportunity, whether through extra coaching, extra workouts, critiquing their play — everything you do to try to make sure it gives them the best chance to be successful."
The Philadelphia Flyers' approach was to take the nine games out of the equation entirely with 19-year-old defenceman Ivan Provorov and forward Travis Konecny, telling the 2015 first-round picks before opening night that they'd be around for the entire season. General manager Ron Hextall told them pointedly, "This is not a nine-game tryout," so neither had to worry about that.
"It definitely gives me a little confidence, it allows me to play my game and be comfortable," said Konecny, who has a goal and six assists in 10 games and is in the NHL to stay. He wasn't "going to bed every night stressed out (about whether) I'm going to get that phone call."
That phone call came Monday for 2016 No. 9 pick Mikhail Sergachev as the Montreal Canadiens sent him back to the OHL's Windsor Spitfires after just three NHL games. Along with Provorov and Konecny, Marner and Pavel Zacha of the New Jersey Devils are up for good and Chychrun is all but assured to stick.
Meanwhile, Barzal, Strome, Crouse, Tkachuk and Thomas Chabot of the Ottawa Senators must wait.
"You just kind of have to put in the back of your mind," Crouse said. "It's going to be there, but you kind of just have to store it in a spot where you're not thinking about it day in and day out and just really go out there and show them that you deserve to be in this league."
___
This story has been corrected to show 10th game for Beauvillier is Thursday, not Tuesday.