No MRI planned for Liriano, next start in doubt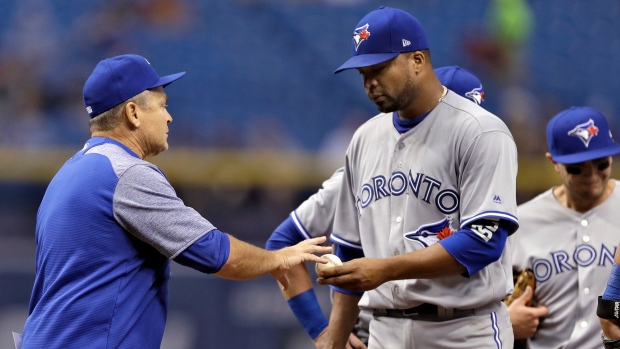 Toronto Blue Jays announced starting pitcher Francisco Liriano will not have an MRI on his sore neck.
Liriano still needs rest so his next start is up in the air.
The 33-year-old left Saturday's game with neck tightness in the third inning. The Jays eventually lost that game 11-1.
Liriano is 5-5 in 15 starts with a 6.04 ERA this season.