No NHL expansion bid from Toronto group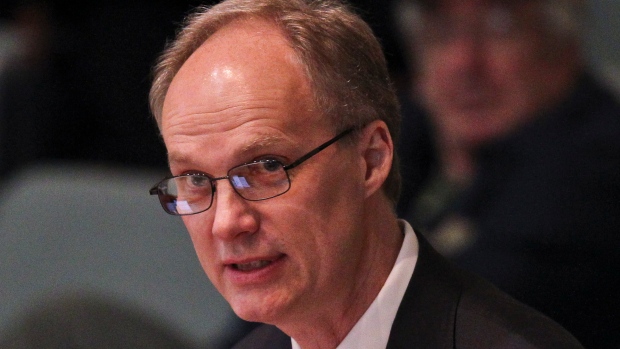 There will be no second National Hockey League team in the Greater Toronto Area for the forseeable future.
The GTA Sports and Entertainment Group, headed by venture capitalist Graeme Roustan, did not file an application for expansion prior to Monday's deadline. Prospective owners needed to tender a $10 million down payment with $2 million of it being non-refundable. The NHL received a pair of bids from Quebecor for a Quebec City-based franchise and one from Bill Foley for a Las Vegas club.
"While we continue to focus on developing the GTA Centre, we were not able to complete the necessary work by the application deadline," a GTA Sports and Entertainment Group spokesperson told The Toronto Sun in an e-mail. "We hope that another such opportunity presents itself in the future."
The GTA Centre is the group's proposed arena development, an 18,000-plus-seat facility to be built in the Highway 407 and Kennedy Road area of Markham, Ontario just north of Toronto. Originally proposed to the Markham city council in 2012, the facility came at a quoted cost of $325 million. Council voted against any public funding in December of 2013. With the slumping Canadian dollar (currently valued at $0.77 U.S.) and league expansion dues, getting a team to Markham could cost upwards of $1.2 billion.
In June, NHL deputy commissioner Bill Daly said the league is looking at the 2017-2018 season as the earliest date for expansion to occur