NO's Bonot beats Calvert in mixed curling final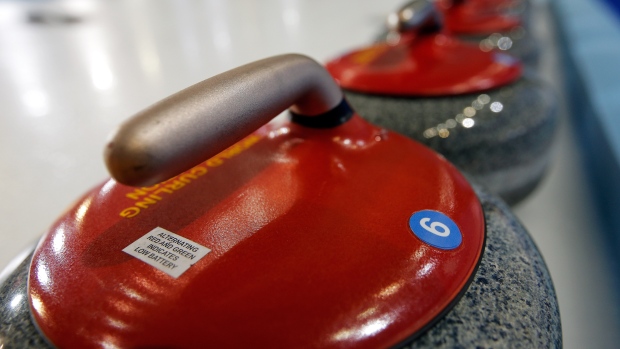 YARMOUTH, N.S. — Northern Ontario skip Trevor Bonot broke open a tight game with a four-point fifth end en route to a 5-2 victory over Manitoba's Braden Calvert in the final of the Canadian mixed curling championship.
Bonot delivered a big-weight out-turn with his critical throw for a lead he wouldn't relinquish at the Mariners Centre.
"As long as we got the right drag effect, the fourth point was there," Bonot said. "The fourth point was a bonus, but it was definitely make-able. It's a crucial turning point. When you're in a final against such a great team and you have a shot like that to make the momentum come your way, it's a game-changer."
Bonot's team from the Port Arthur Curling Club included vice-skip Jackie McCormick, second Kory Carr and lead Megan Carr. It was Northern Ontario's fourth Canadian mixed crown and first since Chris Johnson's 1997 triumph in Kindersley, Sask.
Northern Ontario defeated Saskatchewan's Brady Scharback 5-4 in semifinal play earlier Saturday.
The Manitoba rink of Calvert, third Kerri Einarson, second Kyle Einarson and lead Jennifer Clark-Rouire represented the Gimli Curling Club. They reached the final with a 4-2 win over Ontario's Wayne Tuck Jr., who beat Saskatchewan 6-4 in an extra end for the bronze.
Northern Ontario will represent Canada at the 2017 world mixed curling championship from Oct. 6-14 in Champery, Switzerland.