Off-Season Watch: Capitals to trade Grubauer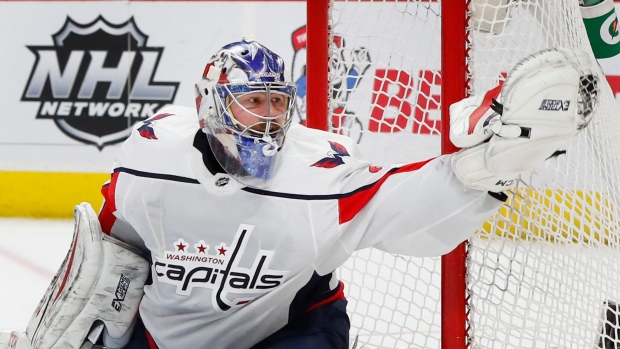 Each day through the NHL Draft on June 22 and up until free agency on July 1, TSN.ca breaks down the latest news and rumours around the NHL.
---
Capitals to trade Grubauer
Samantha Pell of the Washington Post reported Wednesday night that Washington Capitals general manager Brian MacLellan said he'll be shopping goaltender Philipp Grubauer.
The 26-year-old is a restricted free agent who wants to prove himself as a starter.
MacLellan has resigned to the fact that Grubauer wants to get more playing time, but would like to resign the goalie.
Pell says the New York Islanders, Buffalo Sabres, Philadelphia Flyers, Carolina Hurricanes and Calgary Flames are all potential suitors.
---
Hurricanes could be the dance partner the Oilers are looking for?
Talking to TSN 1260 Edmonton, TSN Hockey Insider Darren Dreger believes the Edmonton Oilers could be active around the draft possibly moving Milan Lucic.
"We've dealt with a lot of speculation around Milan Lucic and the belief that he would certainly look forward to a change and we know the Oilers are listening to the interest that might be expressed in him but what's it going to take to move that contract?
We know what the needs of the Oilers are defensively."
"I'm not suggesting that this could happen, and I'm using it as a scenario, a possibility but I look at the change over in Carolina and we know that there are a number of pieces available from Jeff Skinner to Noah Hanafin who is a bit of a head scratcher to me because Hanafin has an ability to become a top pairing defenceman. What's it going to take? Would you be willing in Edmonton to move Milan Lucic who is still an effective player. He's got some stuff that he has to clean up in his game but maybe it's a good thing to have that presence in Carolina.
Would you be willing to throw in Jesse Puljujarvi to sweeten it if you will and maybe something else to get back a Justin Faulk or a Noah Hanifin. I don't know if both teams would be interested but beyond that I think the obvious is you have to take a bad contract in return (if you want to trade Lucic).
---