Oilers F Strome to have vision training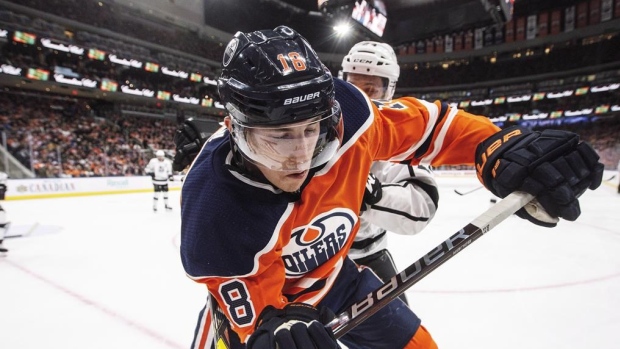 Ryan Strome is working on his vision this off-season in hopes of having better results in his second season with the Edmonton Oilers.
Strome scored 13 goals and 34 points with the Oilers last season after being acquired for Jordan Eberle, but said Monday his sight has been an issue during his playing career.
"I've actually started doing a little bit of vision training," Strome told 630 CHED's Oilers Now. "I've always kind of had an eye that doesn't see as well as the other, so I've tried a different approach.
"I'm seeing a specialist in Toronto to try and make my eyes work together."
The 24-year-old signed a two-year contract with the Oilers last week. He posted a career-high 17 goals and 50 points during the 2014-15 season with the New York Islanders but has failed to top 13 goals since.
"Theoretically the idea is to instead of kind of be guessing where the puck could be by your vision not being up to par," Strome said.
"Hopefully it can make things a little bit easier and your instincts can take over and your brain knows what you're doing."