Oilers re-sign Klinkhammer, Hamilton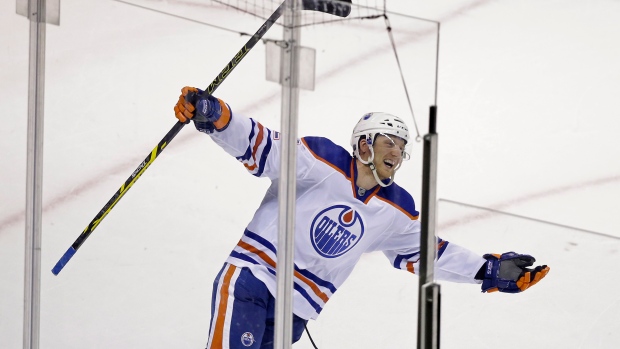 The Edmonton Oilers have agreed to terms on one-year contract extensions with forwards Rob Klinkhammer and Ryan Hamilton.
Klinkhammer, 28, has registered four goals and four assists in 47 combined games with the Oilers, Pittsburgh Penguins and Arizona Coyotes this season. He was acquired by the Oilers in the trade that sent David Perron to the Penguins.
A veteran of five NHL seasons, Klinkhammer has scored 20 goals and 21 assists in 157 career games with the Oilers, Penguins, Coyotes, Ottawa Senators and Chicago Blackhawks. He signed a one-year, $650,000 contract prior to the 2014-15 season.
Hamilton, 29, has contributed a goal and an assist in five games with the Oilers this season.
He has appeared in 19 career NHL games with the Oilers and Toronto Maple Leafs, scoring a goal and four assists. His current contract is a two-year deal that pays an annual average value of $600,000.