On Jays' playoff rotation, Royals' bullpen and Yogi Berra
TSN Baseball Analyst Steve Phillips weighs in on Toronto's potential playoff rotation, talks about the passing of a baseball great and ranks the offences of the American League playoff contenders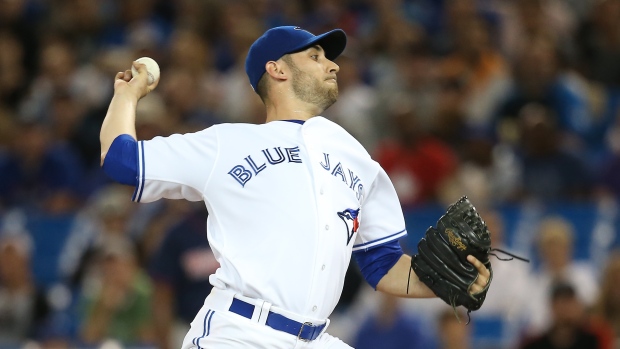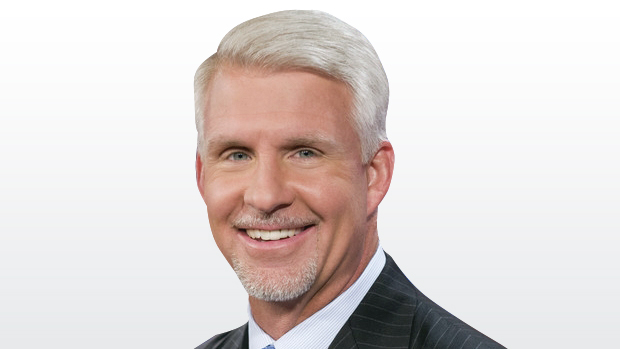 TSN Baseball Analyst Steve Phillips weighs in on the passing of a baseball great and ranks the offences of the American League playoff contenders
1) The Blue Jays are getting close to nailing down their pitching rotation. David Price is the unquestioned ace of the staff, but how do you see it shaking down from there? Who would you start and who do you see as the odd man out?
This is an ever-evolving and fluid process. Certainly David Price is the Game 1 starter. I believe the Jays will likely slot Marcus Stroman in to Game 2. Stroman hasn't pitched a ton of innings this year and has yet to be stretched out beyond 100 pitches, so he will likely need bullpen help in his start. Placing him behind Price and in front of a travel day in the series makes the most sense. Plus I love the contrast of going from a power lefty like Price to a power righty like Stroman. Giving hitters a different look from one game to the next that prevents them from stringing at-bats together is really valuable.

I would pitch Marco Estrada in Game 3 of the series because his stuff is a stark contrast from Stroman. Stroman has a power sinker and slider, along with a great change up. He pitches like his hair is on fire and throws a frenetic pace. Estrada's change up could really keep hitters off balance. Stroman has a tendency to speed up hitters' bats while Estrada tends to slow them down. I like the idea of Estrada pitching with a fresh bullpen behind him so manager John Gibbons has the option of a quick hook. I wouldn't mind seeing Mark Buehrle coming out of the pen if they need to make an early change behind Estrada. He would be another contrasting style.

I would throw R.A. Dickey in Game 4 of the Division Series because he is yet another different look. Plus, knuckleballers can mess up hitters timing for a game or two after they throw. I would want that if it ends up a Game 5 is necessary with Price on the mound. Dickey can go deep in a game regardless of the score. If he struggles early you can safely leave him in the game to eat innings and pitches to protect the bullpen.

Honestly, the more I think about and talk about the Jays rotation, the more excited I get at their prospects of advancing. These guys are pretty good.

2) Last season, the Kansas City Royals rolled to the American League Championship on the strength of a bullpen of Kelvin Herrera, Wade Davis and Greg Holland - effectively turning a nine-inning game into one where a lead after six meant the contest was all but over. Now a sore elbow has slowed Holland and forced his removal from the closer role. How badly does this weaken the Royals bullpen, and is it worrisome for a contending team to have to make that kind of change this late in the season?
Certainly the loss of the Holland, who was so dominant last year, is a loss for the Royals. But the Holland from last year has been nowhere to be seen for a while. Clearly his elbow has been hurting him for quite a while as his performance and velocity have diminished precipitously. He had gone from touching 96-97 with his fastball to 88-91 lately. It certainly looked like something was bothering him. Give the Royals credit for trying to work through things with Holland, but it has been clear for a month or two that they would be better with Davis pitching the ninth inning.

The fact that Holland came forward and finally admitted his suffering could not have happened at a better time. I am sure the Royals saw what happened to the Washington Nationals this year when the team acquired Jonathan Papelbon to take over the closer duties from Drew Storen who had been outstanding all year. The move crushed Storen's spirit and his performance suffered significantly. A move like that effects everyone else on the roster as well. If management demotes a player when he is doing all he possibly can at an extremely high level, every other play feels vulnerable. Moves like that can split a clubhouse.

If Kansas City had just decided that Holland wasn't good enough anymore it could have crushed his spirit and that of his teammates. Now that they have an excuse to make the move, everyone is accepting of it.
The Royals bullpen is better now. Davis was a better option in the ninth inning than Holland in the second half of the season. The Royals just weren't sure how to get there. Holland's health issue paved the way. This year's Royals bullpen isn't as good as last year's pen, but it is better today than it was last week.

Manager Ned Yost will still have the ability to shorten the game like he did a year ago. Ryan Madsen will cover the seventh inning with Kelvin Herrera in the eighth to get to Davis in the ninth. That is pretty darn powerful. The one area the Royals may be better this season is in additional options in case Yost need an early hook of a starter or if the game goes extra innings.

Luke Hochevar is another powerful arm from the right side while Franklin Morales can run it up there from the left side. K.C. also has long relief options from both sides with Chris Young (RHP) and Danny Duffy (LHP). The best thing about the Royals is that their relievers, for the most part, can get both lefties and righties out and aren't exclusively situational pitchers.
Power stuff prevails more often than not in October. They Royals bullpen oozes power arms.
3) The baseball world lost one of the all-time legends this week with the passing of Yogi Berra. His on field accomplishments are incredible: 10 World Series championships, most hits in World Series history and three-time Most Valuable Player. Those feats are even more impressive when you account for the fact that he did them from the most physically taxing position in the game. Off the field, he's held in even higher regard. How important and lasting a legacy has Berra left on the game of baseball and what are your fondest memories of him?

Yogi Berra was a remarkable man. His legacy will last forever. Typically we mourn the loss of such a lovable personality, but it is difficult to be sad when thinking about Yogi. He was just so darn lovable. His diminutive stature certainly played a part in that, but so too did his willingness to make us laugh and more importantly, laugh at himself.

Berra was an amazing ballplayer. It is so hard to believe that such a little man could be such a powerhouse. To put in perspective his actual size, he was Jose Altuve of the Astros as a catcher. I have seen some of the biggest, strongest men in the game melt over the course of the season behind the plate. It is such a taxing position physically and mentally.
I am not sure what is more impressive, the three MVP awards or the fact that he got MVP votes in 15 of his 19 seasons. Talk about consistency and longevity. He played in 14 World Series and won 10 of them.
In the 1950 season, he hit .322/.383/.533 with 28 homers and 124 RBI. But even more remarkably he only struck out 12 times in 656 plate appearances. How is that possible? He only came in third in the MVP voting that year. He was robbed.
It was Berra's personality that made him even more special. You know someone has a unique personality when a cartoon character is named after him. Despite the denials from Hanna-Barbera that Yogi Bear was named after the Yankee catcher, it is now widely accepted that in fact it was true. Yogi was kind and gentle and so unassuming. With the numbers he put up as a player he could have been cocky and arrogant and get away with it. He never acted that way.
He was quirky. His ability to misspeak was epic. When I Googled "Yogi-isms" there were 932,000 results. He said funny odd things without even recognizing what he had said. That made him easy to like. He laughed at himself, even when he wasn't sure why. Everything always made sense to him.

Here are some Yogi-isms that I love:
"You better cut the pizza in four pieces because I'm not hungry enough to eat six."
"Baseball is 90 per cent mental and the other half is physical."
"He hits from both sides of the plate. He's amphibious."
"Congratulations. I knew the record would stand until it was broken."
"Half the lies they tell about me aren't true."
In the Yankee clubhouse players are rarely on their stools because the media is everywhere. If they sit still a writer will swoop in and ask a question. Players move to and fro with their head down and with a purpose. But when Yogi walked into the clubhouse players showed up from nowhere and all made eye contact. He made everyone happy.
I am honored to have met Yogi Berra. I am honored to have been the general manager of the Mets, a team that Yogi managed. We are all better for knowing him and the game is so much better because he played and represented it for so many years.
I told my kids all about Yogi Berra. I hope you share something about him with a baseball fan you know too.
I have broken down and ranked the starting rotations and bullpens over the past couple of weeks for the AL playoff contenders. This week it is the offence.

7. Los Angeles Angels of Anaheim
The Angels are 13th in runs scored in the AL. They are last in batting average and on-base percentage as well. There are reliant upon Mike Trout and Albert Pujols for most of their production. On occasion, Cole Calhoun supports what Trout and Pujols do, but for the most part this is a two-man show. One might say that it is a one-and-a-half man show as Pujols' ailing foot is hampering his ability to swing the bat. If clubs can contain Mike Trout they can pretty much contain the Angels.
6. Minnesota Twins
The Twins are eighth in runs scored despite being 13th in batting average, 14th in OBP and 11th in slugging. This shows they score more runs than they might have a right to expect based upon runners on base. The key has been timing for them. They have hit .280 with runners in scoring position - fourth best in the league - compared to .248 overall. The Twins are a fun, young team. Brian Dozier and Miguel Sano give them power threats in the middle of the lineup. Torii Hunter and Trevor Plouffe add some experience and pop. Aaron Hicks, Eduardo Escobar and Eddie Rosario are all tough at bats as well. Joe Mauer is the consummate professional hitter and the blender who connects the front of the lineup with the back. The Twins won't overwhelm you, but they have a knack of producing what they need.
5. Houston Astros
The Astros hit home runs and steal bases. They have the second most homers in the AL with 11 players having reached double digits. The Astros have the most stolen bases in the league. That is the good news. The bad news is they strike out a ton. Their 1,311 strikeouts so far this season are over 400 more than the Royals, who have the least. The lack of contact means a lack of productive outs. Seven Astros have struck out more than 100 times. Manufacturing runs isn't their strength, yet Jose Altuve, Carlos Correa and George Springer feel like offensive game-changers. When they get hot, this can be a potent lineup.

4. Kansas City Royals
Kansas City's offence is improved this year. They are fifth in runs scored in 2015, up from ninth in 2014. The Royals don't strike out and they don't walk. They have lowest totals in both categories. They have the lowest total of homers as well, but are first in doubles. There are some who believe that two-baggers sometimes keep rallies going better than homers. The Royals have a great ability to manufacture runs with team speed and the benefit of productive outs. Kendrys Morales has been a beast at the plate, while the growth of Mike Moustakas, Eric Hosmer and Lorenzo Cain has taken the offence to the next level.
3. New York Yankees
The Yankees have scored the second most runs in the AL. They have crushed the third most homers and are third in walks. This is a lineup that can work the count and force opposing pitchers to throw a lot of pitches. The Yanks have hit an MLB best 49 home runs with two or more runners on base, which means that they get a high percentage of runs via the home run. They go as Jacoby Ellsbury and Brett Gardner go. The Yanks have scored the most first-inning runs in baseball, which goes a long way toward taking pressure off of a weak rotation. The loss of Mark Teixeira has been protected to a degree by the production from rookie Greg Bird. Carlos Beltran has been clutch down the stretch and Brian McCann has had a monster year. Alex Rodriguez will be critical If they are going to make noise in the postseason.

2. Texas Rangers
The Rangers' offence has evolved over the course of the season into the powerhouse that it is today. The Rangers are fourth in runs scored in the AL for the season. They are third since the all-star break and second in September. This club keeps getting better. Prince Fielder gets healthier the further removed he is from his surgery last season. Rougned Odor has come back with a vengeance from his demotion earlier in the season. Delino DeShields Jr. is a sprinter in a baseball uniform. Shin Soo Choo looked lost early in the year and now he just keeps getting on base. Adrian Beltre and Mitch Moreland are having very productive seasons. They are in the middle of the pack in strikeouts, but they are among the best in productive outs. They have the second most sacrifice bunts and second most sacrifice flies. They have a great team approach to offence and are fun to watch.
1. Toronto Blue Jays
The Blue Jays have just about lapped the competition in runs scored this year. They have scored 833 runs, which is over 100 more runs than the second highest scoring offence (Yankees). They have had 238 more runners cross the plate than the worst offensive team in the AL (Rays). The Jays' lineup is circular. There is no beginning and no end. They all hit for average and power. They can all hit from foul line to foul line. Opposing pitchers get no break as they work their way through the lineup. Toronto has the most feared 2-5 hitters in the game with Josh Donaldson, Jose Bautista and Edwin Encarnacion. This is an offence that can score early and often or comeback late in games. They are a bit right-handed but that is nitpicking. They are the best by far.