Ontario Teachers' Pension may look at Jays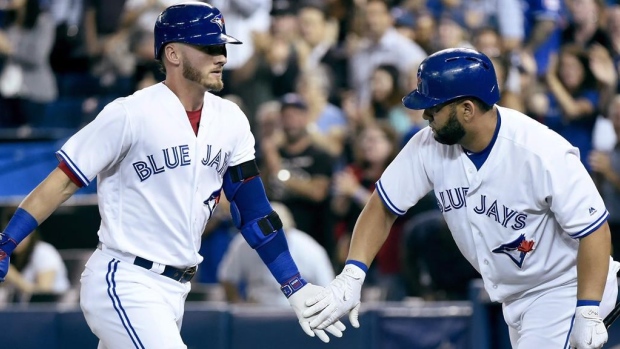 The Ontario Teachers' Pension Plan "may end up looking at" the Toronto Blue Jays if Rogers Communications Inc. puts the team up for sale.
"We clearly have the capability of analyzing sports franchises like Maple Leaf Sports & Entertainment," chief executive officer Ron Mock told BNN on Tuesday. "And for us that's an excellent investment while we had it.
"We're always prepared to look at anything, and from that perspective, we have to keep our ear to the ground to make sure we're not missing potential opportunities out in the marketplace."
The Ontario Teachers' Pension Plan has not invested in sports properties since 2011, when it sold it its majority share of MLSE to Bell and Rogers for about $1.07 billion.
Reports surfaced last week indicating that Rogers is considering selling the Blue Jays to free up capital for other investments, but no deal is imminent.
Rogers bought the controlling stake in the team in 2000 from Belgian brewer Interbrew and in 2005, the SkyDome was renamed Rogers Centre.
"We may end up looking at it," said Mock. "Of course, if it's a live thing right now I can't comment on it, but we have the capacity and we've been there in the past."