Opinions all over the map on 3-on-3 OT
TSN Hockey Insider Bob McKenzie wants to believe that three-on-three OT is going to be heart-pounding, breath-taking and dizzying displays of speed and skill, a five-minute or less festival of fun that drastically reduces the number of the shootouts. Because some coaches and GMs are already skeptical.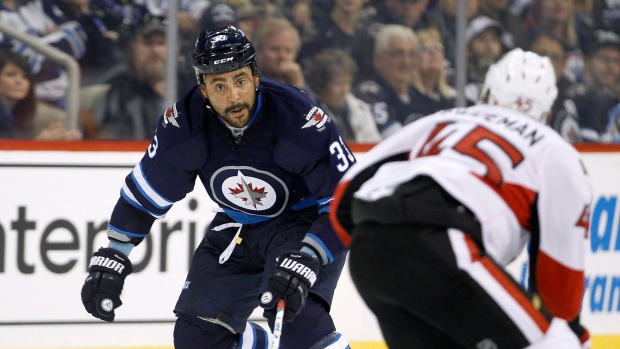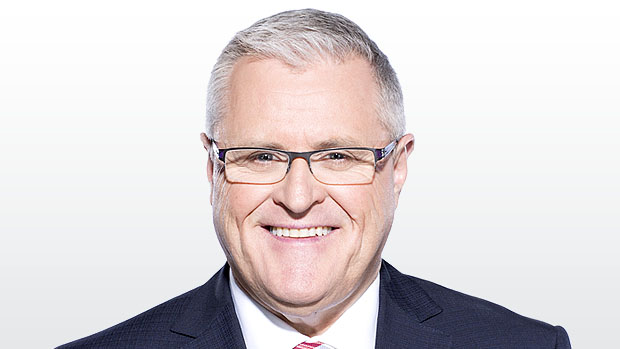 I have always been a proponent of "seeing is believing." You know, "the eyes don't lie."
Failing that, my fallback position has always been to "trust my instincts."
On this day, though, the dawning of a new era in the NHL – sudden-death, three-on-three overtime for any regular-season game that ends tied after 60 minutes – I'm not quite sure what or whom to believe.
I so want to be a believer; that three-on-three OT is going to be heart-pounding, breath-taking and dizzying displays of speed and skill, a five-minute or less festival of fun that drastically reduces the number of the shootouts we see.
"Give us some time, and we'll make three-on-three as boring as four-on-four had become."
Pre-season statistics, for whatever any pre-season stats may ever be worth, suggest it could/should be effective. Seventeen of 24 (legitimate) OT pre-season games were settled in three-on-three, 13 of them in 2:05 or less.
In eight of those 17 games, the winning team scored on its first shot in OT.
But then you know what they say about pre-season hockey.
My first live, in-arena experience with three-on-three OT was everything my instincts suggested it would be. Mind you, it wasn't an NHL game. It was an OHL regular-season opener between Kitchener and Owen Sound – the latter beat the former on a goal 4:27 into the extra period – and it was ridiculously entertaining and exciting. Up and down the ice they went, odd-man rushes this way, odd-man rushes that way, crazy near misses and assorted breakdowns in all three zones.
It was pure unadulterated fun. The Aud in Kitchener was rocking. Outside of the home team losing, the fans seemed to embrace every thrilling moment of three-on-three OT. I thought about ex-NHL defencemen turned junior head coaches – Kitchener's Mike Van Ryn and Owen Sound's Ryan McGill – and how utterly helpless and useless they must have felt watching their players racing to and fro, trading chances in kinetic, track-meet hockey.
This three-on-three OT, I mused that night, just can't be coached. This is going to be fun.
Talk about having your bubble burst.
"Don't kid yourself," an NHL general manager told me on the eve of the 2015-16 regular season, "the (NHL) coaches will have this dummied down in no time."
Really?
"Give us some time," an NHL head coach added, "and we'll make three-on-three as boring as four-on-four had become."
They're probably right. We would be foolish to think otherwise. Give 30 NHL coaching staffs the incentive to break down every aspect of what superficially looks like just five minutes or less of fun hockey and they're bound to find way to organize it, execute it and, ultimately, stifle it.
"The Fun Police," the unnamed NHL GM added, "are on the case."
Still, it's going to be fascinating to watch, whether we're talking about the actual OT or how the coaches will go about gaining control over what we would like to think is uncontrollable.
While many will focus on what configuration a coach chooses to employ – two forwards and one defenceman; or, two defencemen and one forward; or, perhaps even three of either kind – the NHL coaches I talked to about three-on-three believe the first order of business is re-programming their players.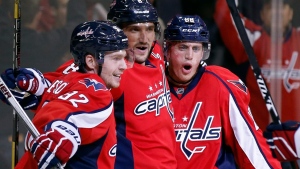 "Everything about three-on-hockey runs opposite to the mindset of playing five-on-hockey," an NHL head coach said. "Everything. If your players go into three-on-three with their 'normal' mentality, you're going to lose and lose quickly."
Get pucks deep; get pucks to the net; dump it in to make a change; compete for loose pucks. They are the tenets on which five-on-five is built. It all goes out the window in three on three. Here are an assortment of thoughts from NHL coaches I talked to about how to play/how to coach the new OT:
- Win the faceoff. Goes without saying but it had to be said anyway. It's never been more important than in three-on-three because puck possession is everything. That one is obvious. The potential, however, for set plays off a draw in any zone are limitless and, theoretically, easier to execute with fewer players on the ice. "You watch, there are going to be some plays using the linesman who drops the puck as an obstruction to gain an advantage," one coach said. "It may take some time but you're going to see a variety of set plays." The standard box lacrosse play – slip a player in one door of the bench area and send another out the other door to gain that extra step on a defender – is tailor made for three-on-three.
- Make a line change only when you possess the puck; do not dump and change; if possible, do the unthinkable: make a line change while possessing the puck in the offensive zone. "The unselfish teams will be on the cycle in the offensive zone and still manage to get fresh bodies out there to keep the cycle going and wear down the other team," a coach said. "Getting caught with tired players out there is game over."
- Don't miss the net with a shot. "Miss the net at one end," a coach, "and you've got an odd-man rush coming the other way." Some of the coaches have taken to calling it the "slingshot" effect, a hard, missed shot rimming around the boards and into open ice for the opposing team to counter attack on an odd-man rush or breakaway. Shot selection will be crucial; the adage of just putting pucks to the net makes zero sense in OT now. "Wraparounds become high-risk plays," the coach added. "If you score, great. If not, it could be game over. If you just put the puck to the net like you're playing five-on-five, it's likely just a turnover."
- Be wary of chasing loose pucks. Five on five, it's second nature for every player to battle for every loose puck, but in three on three, a simple lost puck battle 150 feet from your net is a potential game-ender. "In OT you can't have the same mentality about loose pucks," a coach said. "You just can't go for it. If you get there late, it's a breakaway or odd-man rush."
- Get the goalie more involved in the play. On the off chance a team ices the puck, the goalie should almost always, unless under extreme pressure, come out of the net to negate the icing. Icings means faceoffs and no better than a 50-50 chance for possession, even if it's in the offensive zone. Live possession is in your own end is better than a faceoff at the other end. A goalie who can come out and corral a puck for a teammate or pass it up to one will become invaluable. Likewise, if a team is the controlling the puck in the neutral or offensive zone and requires a change, pushing it back into their own end to the goalie could become a routine play to maintain possession.
- Go, go, go? No, no, no. Or so it would seem. With some much open ice and so few players, logic might suggest it will be a track meet, but many of the coaches I talked to said they'll be doing the opposite. Or at least trying to. "Slow it down," one said. Another offered this: "You can play it on your toes or you can play it on your heels and everyone will say they want to play on their toes but there are going to be a lot of times when it will be to your advantage to play it on your heels." Another coach said this: "Really, it's a game of keep-away, that's what it is and the longer you can keep it away from the other team, the more likely they'll break down. So I say let's slow it down and hold onto that puck for as long as we can."
- The trap? Are you kidding me? An NHL coached talked to an American League coach who last season in three-on-three OT saw a team line up three players across the defensive blueline and just wait. "The coach of that team was appealing to the other team's players' arrogance and dared them to go one-on-one," the NHL coach said. "If your player goes one-on-one, he's likely ending the game one way or the other. Turn it over at the offensive blueline, you're done."
- Cut your bench in half. "Let's face it," one coach said, "as many as half the guys on your bench are going to be spectators. A lot of guys just aren't going to play at all."
- Be patient on defence. Coaches will have to choose between man-to-man defence or versus zone defence or a combination (man on puck and zone for the other two) thereof, but more than one coach suggested passive D will be favorable to aggressive D. "There's not much margin for error," a coach said. "That makes it difficult to coach…but we'll try."
Fans may be forgiven for hoping the coaches are unsuccessful in their efforts to stifle the potential thrills and spills of three-on-three. The fans' greatest allies may be the legion of the game's best players, world-class talents with offensive instincts who, once they get out there with all that open ice enticing them, simply may not heed their coaches and just go for it.
"That's going to be a tremendous challenge, no doubt," an NHL coach said. "I think you can coach (three-on-three OT), but it may take awhile to coach it, to change the players' mindsets."
In the meantime, as fans of the game, we can only hope it's as exciting as it's supposed to be and enjoy the ride.
"I don't know what will happen at the NHL level because we had four-on-four followed by three-on-three but in the AHL last year, when we went to three on three, it was so exciting," Rockford Ice Hogs associate coach Mark Osiecki said. "There was one game where we had a defensive zone faceoff with 42 seconds left. In that final 42 seconds, we had two scoring chances and the Chicago Wolves had three, including the game-winning goal."
Yeah, baby, that's what we're talking about.
And it's not like the NHL coaches don't have an incentive to go for it in OT.
"No coach wants to go the shootout," one of them said.
Do you all hate the shootout that much, he was asked.
"No, but we have zero control over what happens in the shootout," he replied, "and we're all control freaks."
Never would have noticed.