Owens leaves with apparent foot injury in first Ticats practice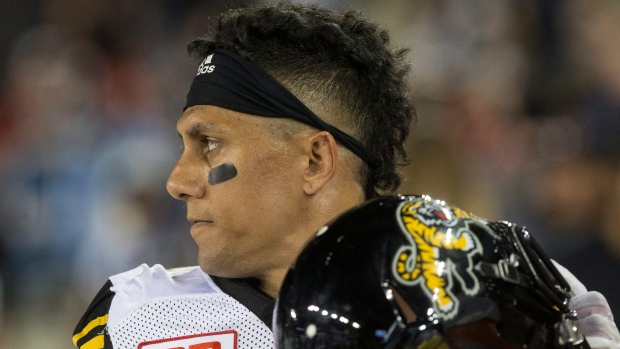 In his first practice with the Hamilton Tiger-Cats, recently acquired wide receiver Chad Owens left with an apparent foot injury.
The Ticats signed Owens earlier Tuesday to their practice roster.
The former Most Outstanding Player is the second veteran receiver the team has added to their practice roster in three days after signing Marquay McDaniel on Sunday.
Owens, who spent 2016 with the Tiger-Cats, played three games with the Saskatchewan Roughriders last season, finishing with 17 receptions for 235 yards and a touchdown. He battled a foot injury for a large portion of last season.
Prior to his first stint with the Ticats, the 36-year-old spent six seasons with the Toronto Argonauts, where he put up big numbers as both a receiver and a kick returner. He was named an East Division All-Star in five seasons and league All-Star in three seasons with the Argos. Owens also won the MOP in 2012, the same year he helped the Argos win the Grey Cup.