Packers QB Rodgers listed as active for Vikings game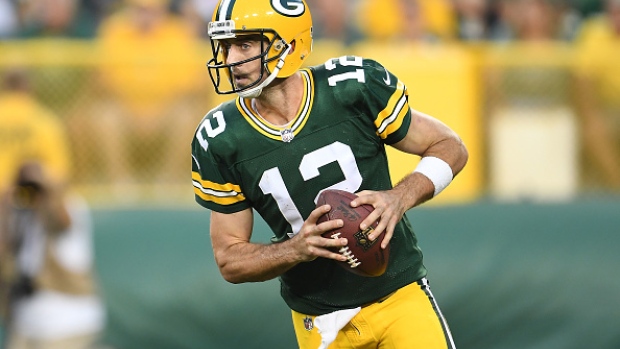 Green Bay Packers quarterback Aaron Rodgers is listed as active for the team's game against the Minnesota Vikings.
Rodgers has been planning on playing Sunday despite a knee injury that limited him all week, according to a report from ESPN.
The Packers will see how Rodgers looks pre-game before making a final decision on his availability.
Rodgers returned to practice Saturday after spending the rest of the week with the team's rehab group.
Rodgers galvanized the Packers in their win Sunday after returning from his injury, and finished the game 20-30 for 286 yards and three touchdowns to zero interceptions.