Panthers deal F Grimaldi to Avs for G Berra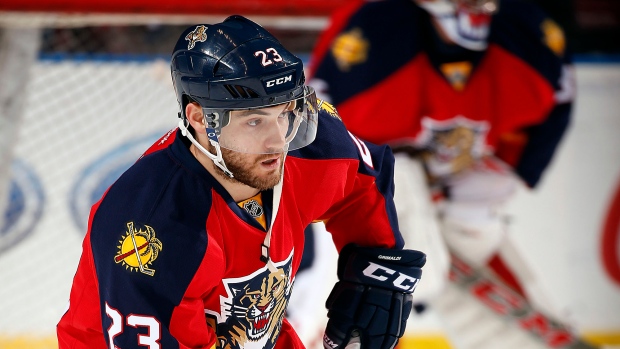 The Florida Panthers have traded forward Rocco Grimaldi to the Colorado Avalanche in exchange for goaltender Reto Berra.
Grimaldi appeared in 20 games last season for the Panthers and scored three goals and added two assists. He also saw action in 52 games for the Portland Pirates of the American Hockey League where he tallied 16 goals and 17 assists.
Reto Berra played in 14 games for the Avalanche in 2015-16, posting a 5-8 record with a 2.41 GAA and .922 save percentage.
The 29-year-old also played for the San Antonio Rampage of the AHL last season and finished with a 7-7 record and 3.39 GAA over 16 games.