Penguins send F Goc to Blues for C Lapierre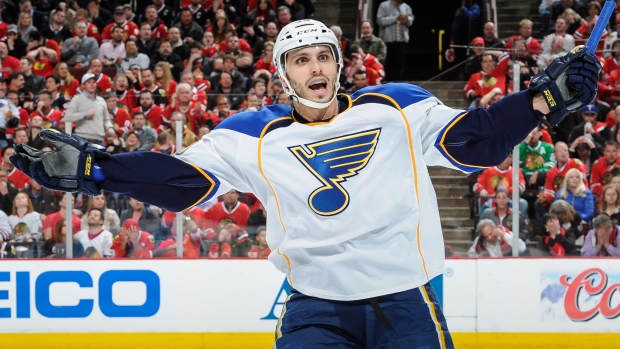 The Pittsburgh Penguins have acquired centre Maxim Lapierre from the St. Louis Blues in exchange for centre Marcel Goc.
The teams agreed on the trade after the Penguins' 5-3 win over the Winnipeg Jets on Tuesday night. Goc had one assist in the win.
In 43 games with the Penguins this season, the 31-year-old Goc scored two goals and added four assists. He was also minus-2.
Lapierre, 29, also has two goals on the season, along with seven assists in 45 games with the Blues this season. He joined the Blues prior to the 2012-13 NHL season.
"We want to thank Max and his family for their dedication to the Blues organization," Blues general manager Doug Armstrong said in a statement. "Max is a true professional and was a valued member of our team. We wish him the best of luck in the future."
In 579 games with the Montreal Canadiens, Anaheim Ducks, Vancouver Canucks and Blues, Lapierre has scored 65 goals and 137 points.
Goc was acquired by the Penguins from the Florida Panthers prior to the trade deadline last season for a fifth-round draft pick.
In 605 NHL games, he has scored 74 goals and added 111 assists.