Brassard traded to Penguins in three-team deal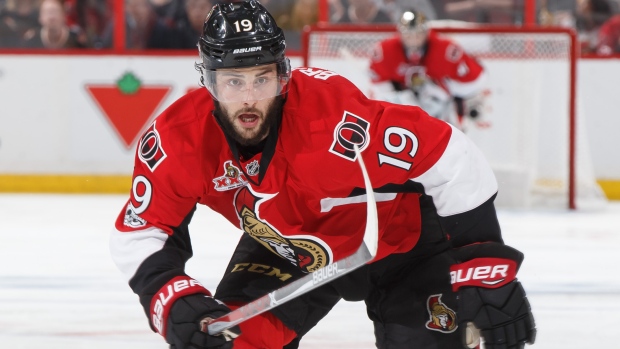 The Pittsburgh Penguins have officially acquired Derick Brassard in a three-way trade with the Senators and Golden Knights. Pittsburgh also gets forward Vincent Dunn from the Senators plus Ottawa's 2018 third-round pick, and they get forward Tobias Lindberg from Vegas.
The Senators get defenceman Ian Cole, goalie Filip Gustavsson, a 2018 first-round pick and a 2019 third-round pick from the Penguins.
The Golden Knights get forward Ryan Reaves and a 2018 fourth-round draft pick (originally acquired from Vancouver) from Pittsburgh. As part of the deal, Vegas is retaining 40 per cent of Brassard's salary this season.
More details to follow.