Phillips' off-season blueprint for the Blue Jays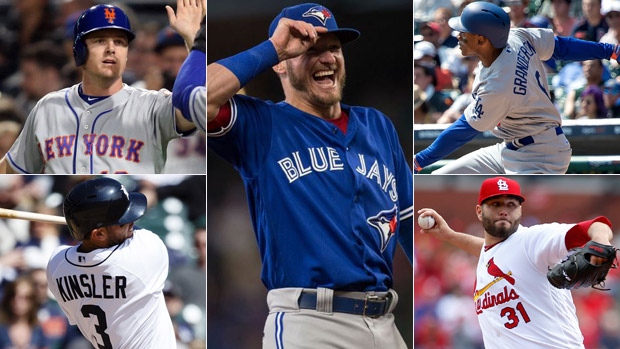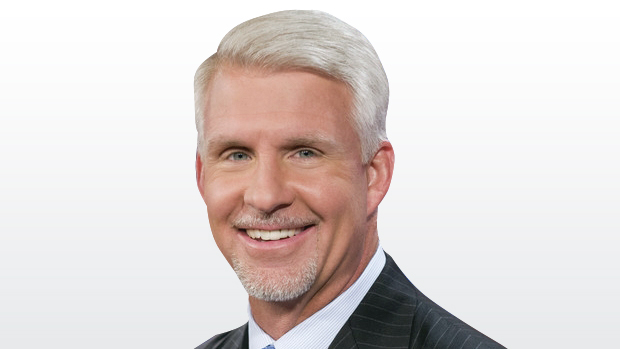 The 2017 season didn't pan out the way Blue Jays general manager Ross Atkins and team president Mark Shapiro had hoped or planned. So, it's back to the drawing board for 2018.
Obviously, Atkins and Shapiro aren't working with a blank canvas. There are returning players who will be critical if next year is going to be a successful campaign. Others are going to have to bounce back from a subpar 2017.
The Blue Jays had a big increase in salary from 2016 to 2107, going from about $136 million to $163 million. I suspect there will be an increase for 2018 as well.
For the sake of this exercise, let's assign the Jays a payroll of $175 million for 2018. Here is what I would do to put the team together for next season:
Determine payroll flexibility
The Jays have some significant money coming off the books in Jose Bautista ($18 million), Francisco Liriano ($13 million), Jason Grilli ($3 million), J.P. Howell ($3 million), Joe Smith ($3 million), Darwin Barney ($2.88 million) and Melvin Upton ($1 million).
That doesn't mean all of that $43.88 million is available to spend on new players for 2018. Some part of it will be eaten up by the nine players who are arbitration eligible and will get a bump in pay next season.
The Jays have eight players already under contract for next year. The two highest-paid players are shortstop Troy Tulowitzki and catcher Russell Martin, each set to earn $20 million. Many fans raised their eyebrows when the Jays signed Justin Smoak to a multi-year deal, but it's a bargain now after Smoak's monster season. The first baseman is signed for $4.125 million, and DH Kendrys Morales will be paid $11 million. The Jays owe $6.25 million to Steve Pearce and $1 million to young Lourdes Gurriel Jr. Starters Marco Estrada and J.A. Happ are both slated to earn $13 million next season. The total amount of guaranteed money committed to this group of eight players is $88.375 million.
Toronto has some key players eligible for arbitration this season. Josh Donaldson, Marcus Stroman, Aaron Sanchez, Ryan Goins, Kevin Pillar, Ezequiel Carrera, Devon Travis, Aaron Loup and Roberto Osuna will all be offered contracts and receive raises. I project the group's total earnings to be about $48 million next season.
Adding the guys under guaranteed contracts and arbitration-eligible players together gets you a roster of 17 at a total salary of $136.375 million. Using our $175 million payroll, that leaves about $38.625 million for the other eight spots on the roster. That's where the improvements need to come in 2018.
The Plan
The first priority is to see if I can make a long-term deal with Donaldson. There should be enough common ground to strike a deal.
The Donaldson camp can't like the fact that he would be entering free agency after next season at the age of 33, competing for dollars with Manny Machado and Bryce Harper, who will both be 26. I would offer Donaldson a six-year deal for $150 million to lock him up through his age 37 season. It's a bit of a risk because of his age, but Donaldson is a hard worker and dedicated professional, so I would swallow hard and make the offer.
I will build my roster to win in 2018 regardless of whether or not Donaldson accepts my offer. I will consider some longer-term acquisitions to satisfy the club's needs if Donaldson is committed beyond 2018. If he isn't, I'll look for only short-term considerations to upgrade the club so I can consider a total rebuild for 2019 if necessary.
Second base/leadoff hitter
This club needs a leadoff man who plays second base. There will be a number of candidates available in the trade market and it shouldn't take extraordinary talent to get a deal done.
Jason Kipnis is the odd man out in Cleveland as they prefer Jose Ramirez at second base. Atkins and Shapiro know him well. He has two years and an option left on his deal with about $30 million guaranteed. The Indians will eat some of that salary to move him.
Ian Kinsler of the Detroit Tigers will be available as well. His 2018 option just vested for $11 million. Detroit is rebuilding and cutting payroll so Kinsler can be had for a reasonable deal. They may even eat some salary since he had a bit of a down season.
The Marlins have new ownership and they are cutting payroll. Dee Gordon is likely available for steal of a deal. He is guaranteed $38 million over the next three years with a fourth-year option. Gordon has stolen 57 bases this season and is hitting over .300. His speed is a game-changer as he has scored 108 runs.
The free agent market has some good options too. The Red Sox's Eduardo Nunez is a versatile, speedy player who would be a nice fit. He has a bum knee right now, so he would have to pass a physical, but he would be an energizer in the Jays lineup and protect their depth with his ability to play multiple positions.
I would even consider all-star Zack Cozart as an option at second base. Although he has only played shortstop in the majors, I think he could play second. He's a free agent and it doesn't seem like the Reds are all that motivated to sign him. He had a great year with the bat and could be a surprise fit as a leadoff-hitting second baseman. He would also protect the Jays at shortstop if Tulowitzki goes down to injury again too.
Phillips' move: I will trade for Kinsler and ask the Tigers to eat $4 million of his $11 million salary. This would take the payroll to $143.375 million.
Outfield
The next major need is a run producer in a corner outfield spot. Jose Bautista is not coming back. He will play for someone next year, just not in Toronto. Teoscar Hernandez has been impressive in his debut as a Jay, but September is a horrible time to evaluate talent. Ideally, I would love him as a fourth outfielder. Even if Hernandez plays his fair share, the Jays need another big bat.
J.D. Martinez is having an incredible walk year before free agency. He isn't a great defender, but it's likely he'll be priced out of the Jays market. Justin Upton may opt out of his deal with the Angels, but he too will be priced out of the Jays' range.
Jay Bruce is a perfect fit. The Jays considered Bruce last off-season but passed when the Mets wanted multiple relievers for the slugger. He had another good season at the plate between New York and Cleveland, and his defence was also very good.
Phillips' move: I would sign Bruce to a two-year, $25-million deal, paying him $11 million in 2018 and $14 million in 2019. This would take the payroll for 2018 to $153.375 million. Then I would trade Steve Pearce and be willing to eat $3 million of his $6.25 million salary. This would free up playing time for Hernandez. I would try to sign either Curtis Granderson or Jarrod Dyson for the $3 million I saved.
Starting pitching
I would have loved to have signed an ace this winter. Yu Darvish and Jake Arrieta would be great fits for the rotation, but the reality is that they'll likely get better offers elsewhere. Plus, the signing of Marco Estrada ate up a chunk of the money that would have gone to such an ace.
Instead I'll build a rotation with depth and balance. I want a starting staff that protects the potential health questions of Aaron Sanchez. If Sanchez's blisters return and he can't pitch or has to move to the bullpen, I want to replace him with a proven major-league starter.
Phillips' move: I would re-sign Brett Anderson for $1.5 million and then add one of Lance Lynn, Jason Vargas or Alex Cobb. Other free agent starters worthy of consideration are Hector Santiago, Jaime Garcia, Jeremy Hellickson and Miguel Gonzalez. Ideally, I would sign Lynn to a three-year, $39-million deal, paying him $11.5 million in 2018, $13.5 million in 2019 and $14 million in 2020. This will take our payroll to $166.375 million.
Relief pitching
This leaves a little room in the budget to address the bullpen. There is a nice group of relievers available in the free agent market. From the right side, I would consider Addison Reed, Anthony Swarzak, Joe Smith, Bryan Shaw, Matt Albers and Luke Gregerson. From the left side, Jake McGee, Brian Duensing and Tony Watson.
Phillips' move: I would sign Swarzak for two years at $8 million ($3.5 million and $4.5 million) and Duensing for two years at $7 million ($3 million and $4 million). This would take the payroll to $172.875 million, leaving room for a couple of minimum-salary relievers.
My plan addresses the offensive deficiencies that showed when Donaldson was on the disabled list. It provides for a legitimate leadoff hitter to set the table for the sluggers, while also lengthening the lineup and adding balance. Certainly, the Jays are going to need more production offensively from Tulowitzki and Martin.
The addition of two more starters provides depth and balance. It also adds an innings-eater to protect a deeper bullpen. If Sanchez can't handle pitching in the rotation and has to go to the much-improved pen, a proven starter replaces him and the bullpen becomes that much stronger.
Each off-season is a living, breathing organism. It takes on a shape of its own as it grows, develops and evolves. The original plan is recalibrated multiple times every winter.
Shapiro and Atkins have their work cut out for them. My plan makes it look easy. Just add this guy and that guy and there you have it: a new team. But players and other teams have choices too, so for every pursuit there is Plan A, B, C and D.
The Jays have a good solid core and enough financial flexibility to add improvements so 2018 has a chance to be a great year.
--
Steve Phillips was general manager of the New York Mets from 1997 through 2003, helping lead the club to a National League championship in 2000 and its first World Series appearance since 1986. His analysis appears each week on TSN.ca, TSN Radio and SportsCentre. Follow Steve on Twitter at @StevePhillipsGM.