Pirates' Harrison (hand) out six weeks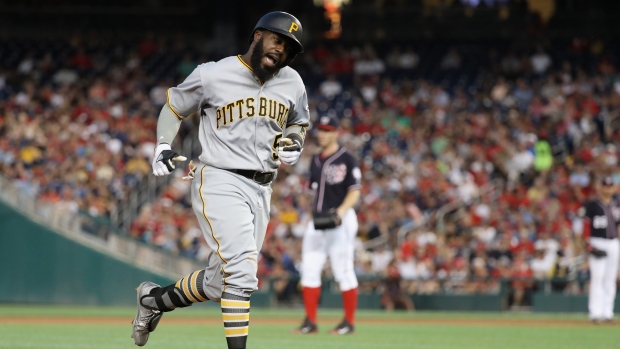 The Pittsburgh Pirates will be without the services of second baseman for up to six weeks with a fractured fifth metacarpal in his left hand, the club announced on Monday.
Harrison, 30, incurred the injury during Sunday's game with the Miami Marlins. During the third inning, Harrison was hit by a Jose Urena fastball. He immediately exited the game.
A native of Cincinnati, Harrison is in his eighth season, all with the Bucs.
A two-time All-Star, Harrison was hitting .263 with a home run and five runs batted in and an OPS of .679 though 14 games.
The Pirates (11-4) sit atop the National League Central with a 2.5-game lead on the St. Louis Cardinals. They host the Colorado Rockies (9-8) on Monday night.