Post 2 Post: Ranking the NHL's top starting goalies
It's solid goaltending that gets you through a full regular season campaign and the grind of the Stanley Cup playoffs, and Jamie McLennan lists the top starters going into the new campaign.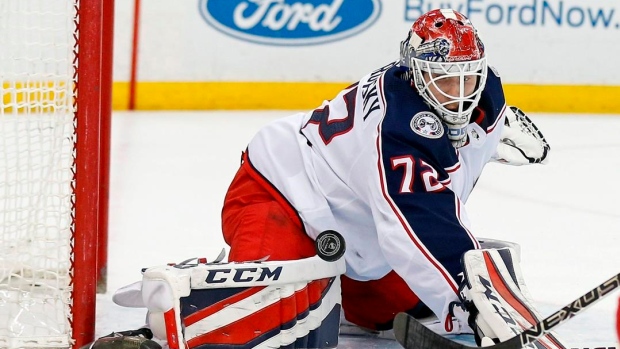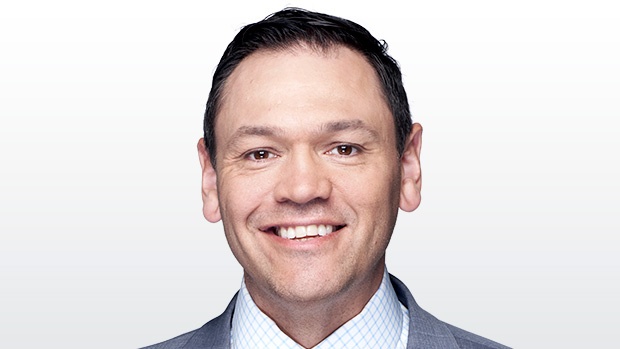 You can have all the speed, puck movement and scoring up front you want, but at the end of the day you still need solid goaltending to get you through a full regular season campaign and the grind of the Stanley Cup playoffs.
That said, check out my Post 2 Post list of the top starting netminders going into this NHL season.

1. Sergei Bobrovsky, Columbus Blue Jackets – The two-time Vezina Trophy winner is consistently great for Columbus.
2. Pekka Rinne, Nashville Predators – Defending Vezina winner is an ultra-skilled goalie who doesn't get enough respect.
3. Andrei Vasilevskiy, Tampa Bay Lightning – Still coming into his prime, the Lightning netminder has the talent and the work ethic.
4. Connor Hellebuyck, Winnipeg Jets – He's still growing as a goalie but already has very good mechanics.
5. Carey Price, Montreal Canadiens – Still has it in him to be the best in the world. Price needs a good run of health and his team to be better in front of him.

6. Jonathan Quick, Los Angeles Kings – A great goalie who gets lost in the shuffle because he plays on the West Coast.
7. Marc-André Fleury, Vegas Golden Knights – Flower would have been a finalist for the Vezina last season if he hadn't missed time with a concussion.
8. Braden Holtby, Washington Capitals – He's still a great goalie and now he has a Stanley Cup on his resume. He played a little less last season because of some struggles and a breakout performance by backup Philipp Grubauer.
9. Tuukka Rask, Boston Bruins – He was as good as anyone in the league from November on last season.
10. Roberto Luongo, Florida Panthers – The veteran remains consistently elite as he enters his 19th NHL season. His health (hip) and age (39) remain his biggest challenges.

11. Frederik Andersen, Toronto Maple Leafs – Technically sound and durable, Andersen will be a top-10 goalie this year with goal support from Toronto's stacked lineup and better attention to defensive play.
12. Martin Jones, San Jose Sharks – The San Jose netminder flies under the radar. Jones is a really good goalie with a consistent, economical game.
13. John Gibson, Anaheim Ducks – The 25-year-old played in a career-high 60 games last season and is just starting to realize his potential as an elite goalie.
14. Devan Dubnyk, Minnesota Wild – Dubnyk has been quite consistent and very durable since landing the starting job in Minnesota.
15. Henrik Lundqvist, New York Rangers – Is King Henrik on the downswing? The team in front of him may not help his cause this season.

16. Semyon Varlamov, Colorado Avalanche – Injuries have really hurt Varlamov, who only played in 51 games last season. There's no doubt he has top-10 skill.
17. Antti Raanta, Arizona Coyotes – He was great from January on last year, but injuries limited him to 47 games and hurt his ranking.
18. Mike Smith, Calgary Flames – Smith was great for the Flames until he was forced out of the crease in February with a groin injury. He never got back on track down the stretch.
19. Matt Murray, Pittsburgh Penguins – The two-time Stanley Cup winner struggled to find consistency after injuries and a personal leave last season. He has more to offer.
20. Cam Talbot, Edmonton Oilers – Talbot was brilliant two seasons ago, but couldn't find his game last year. I thought he looked unsettled and like he lacked confidence on some nights. He could and should be a top-10 goalie.

21. Cory Schneider, New Jersey Devils – Schneider is coming off a bad season where he was hampered by injury and inconsistency. He ended up losing starts to backup Keith Kincaid.
22. Craig Anderson, Ottawa Senators – Anderson needs a bounce-back year for the rebuilding Senators. His career stats show that's what he does: one good season, one subpar season.
23. Ben Bishop, Dallas Stars – The biggest knock on Bishop is his inability to stay healthy. You can't bank on him because of it.
24. Jake Allen, St. Louis Blues – Allen still needs to prove he can come through as an everyday guy. He hasn't been consistent enough.
25. Jimmy Howard, Detroit Red Wings – Howard is bound to get hung out to dry on a lot of nights playing behind a young, rebuilding team.

26. Robin Lehner, New York Islanders – You never know what you're going to get from him on a nightly basis. He needs to prove he can be consistent.
27. Brian Elliott, Philadelphia Flyers – He's not a 60-game starter at this point in his career, but works well in a tandem. That will be his role as the Flyers wait for Carter Hart to develop.
28. Cam Ward, Chicago Blackhawks – The off-season signing will be relied on heavily if Corey Crawford isn't healthy. If Crawford's back soon, he's a Top 10 goalie. But if it takes a while, Ward will have to carry the load. There's also a lot of uncertainty about the team in front of him.
29. Carter Hutton, Buffalo Sabres – He's not a proven starter, but Hutton is one of the best tandem guys in the NHL. Buffalo signed him to be good in the short term and mentor youngster Linus Ullmark.
30. Scott Darling, Carolina Hurricanes – Darling is still trying to push through as an everyday starter. He wasn't able to prove himself last season.
31. Jacob Markstrom/Anders Nilsson, Vancouver Canucks – Neither guy is a proven starter, so the Canucks will do it by committee this season. Expect prospect Thatcher Demko to get some games as well.