Powell trying to remain confident through slump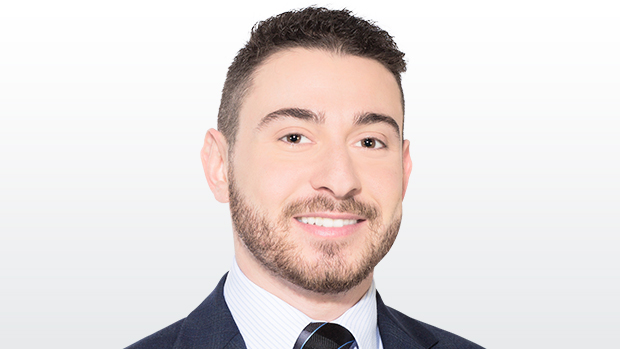 TORONTO – The Raptors' off-season trade of DeMarre Carroll served a number of purposes.
It was an inevitable breakup that seemed to be in the best interest of both parties – giving the team some much-needed salary cap relief and allowing the player to move on in Brooklyn, where he's enjoying his fresh start.
It also signified the start of the Norman Powell era in Toronto.
A second-round pick in 2015, Powell was a revelation during his first two seasons in the league – filling in admirably when called upon (mostly when Carroll would miss time with injury or for rest) and playing a pivotal, series-altering role in the playoffs.
With Carroll, Terrence Ross (who was traded at least year's deadline) and P.J. Tucker (acquired shortly after Ross was moved, only to sign in Houston as a free agent this summer) all gone, the path to regular playing time – either as a starter or off the bench – was finally clear. That Powell signed a four-year $42- million extension in October didn't help to quell expectations.
We knew this Raptors' team was going to be a young one, and with youth comes the natural turbulence of inexperience – the ups and downs, the inconsistencies and the growing pains. It's the biggest reason why pundits were skeptical about their supporting cast.
Oddly enough, Powell, still just 24, wasn't really considered to be part of that group. People would talk about Delon Wright, Jakob Poeltl, Pascal Siakam and the others – guys around the same age – and wonder if they were ready to take on expanded roles, but Powell was often excluded from that conversation. He was more of a proven commodity.
Now, two months into his third NBA season, Powell's play – which has fallen well short of expectations, especially of late – is a reminder that few are immune to the lessons that only time can teach.
"I think the more and more you get adjusted to the league the more things you go through," said the slumping Powell. "You can play well for a stretch, then you go through a stretch where things aren't going your way. But it's all about the patience and just playing through it, getting as many reps as you can in the game, being in those situations and figuring your way through it. It's definitely a thing that takes time."
Powell has been held to just four points in roughly 30 minutes over the last three games, shooting 13 per cent, including 0-for-6 from three-point range and an alarming 1-for-7 inside the restricted area. The culprit, as it's been in the past, is Powell's tendency to try and do too much on offence, which can also cause him to lose focus on the defensive end, where Dwane Casey prefers he make his mark.
The hardest thing for a young player to do is keep a level head when it feels like the basketball gods are conspiring against you. First you miss an open shot, then you botch a layup you've made 99 times out of 100, and then you turn the ball over or miss a defensive assignment. When it rains it pours, which has been the case for Powell this past week and you can see it taking a toll on his confidence level.
After each of his six shots in Wednesday's game against Phoenix, all misses, he would look over to the bench, wondering if that was the last one Casey would allow him to take before making a change.
"It's tough," Powell admitted. "You're just trying to find something to get you going, find a play that snaps you back. [You're] trying to make all the right reads, taking all the shots that you normally take but they're just not going in. It's just staying confident in the shots your taking and the plays your making and hopefully you make a hustle play or a you get a deflection or a steal that jolts you back into a good rhythm."
Mired in a similar slump as a member of the starting lineup early in the season, Powell fought his way out of it. He put together a nice, albeit brief stretch before missing four games with a hip injury. That was enough time to lose his job to rookie standout OG Anunoby, but Powell returned and seemed to be a nice fit with the second unit, scoring 10 or more points in five straight contests before this latest setback.
Once again, Powell has seen his role fluctuate – which can't be easy on a young player or his confidence – but unlike the last couple years, he hasn't looked nearly as adaptable. Strangely enough, he's the common thread between the starting unit that struggled to begin the season (and has since developed a nice chemistry with Anunoby) and the second group that is in a funk right now.
Whether that speaks more to how good Anunoby has been (the Raptors are outscoring opponents by a team-best 14.9 points per 100 possessions with him on the floor), how much Powell has struggled (they're outscoring opponents by a team-worst 1.8 points per 100 possessions with him on the floor) or is just an anomaly remains to be seen.
What we do know is Powell has too much talent and works too hard for this to become – forgive the pun – the norm. His coaches and teammates are all confident he'll get over it soon, including DeMar DeRozan, who has been especially supportive early in Powell's young career.
Of course, DeRozan went through a lot of the same things, playing the same position with similar strengths and an equally commendable work ethic.
"We've had a lot of deep conversation just about what he thought about his early time in the league, where he thought he would be and he's just really helped me stay mentally locked in and focused and stay patient with it," Powell said. "He just keeps telling me that I'm young in the league and things are going to come. It might not be right now but to continue to work over a long period of time really helps the future and that's what he's been telling me, just to continue to work over the course of this season, over the course of my NBA career and it'll come together."
"You have to go through those moments," said DeRozan, a nine-year NBA veteran. "Sometimes those moments are what make you. You have to face them head on, not run from those struggles and kind of embrace it. It's going to make you more resilient and understand the things you have to do because you don't want to continue to have that feeling, multiple games."
Like Powell, DeRozan would often suffer from tunnel vision on the way to the rim as a young player. He was always strong, quick and athletic enough to get there but when he did, he was looking to do one thing: score and opposing defences were well aware of that. Over the years, he's learned to make better and quicker reads on those drives, using them to create opportunities for his teammates, which is Powell's next step as an offensive player.
Still, Casey doesn't want him to lose sight of his other responsibilities – another evolution in DeRozan's game these last few years. If you're not scoring, what else can you do to ensure you're making a positive impact each night? For Powell, it's his defence.
Although his minutes are down slightly, Casey has mostly let him play through his ups and downs. He says that should continue provided Powell remains locked in on defence, but also indicated he could benefit from some time to learn on the bench.
Wright is on his way back from a dislocated shoulder (he could return as early as Friday against the Nets) and, currently, his minutes are more likely to come at the expense of Powell than point guard Fred VanVleet. Wright's return could also be beneficial for Powell, in that having another ball handler on the floor should take some pressure off of him.
Powell spent the summer working harder than ever before, knowing this would be his toughest challenge yet: a full, 82-game season in the rotation. So far, it's proven to be just that, and there's a long way to go.
"The hardest thing about being a young player is patience, understanding, waiting for your opportunity, waiting for so much to come because you know the work you put in," DeRozan said. "So it's fine, it's all part of the game, everybody's been through it. You just have to get to a point where you understand it. Fight your way through it and you'll be more appreciative of the struggles."