QMJHL: Yan has five points, Cataractes beat Sagueneens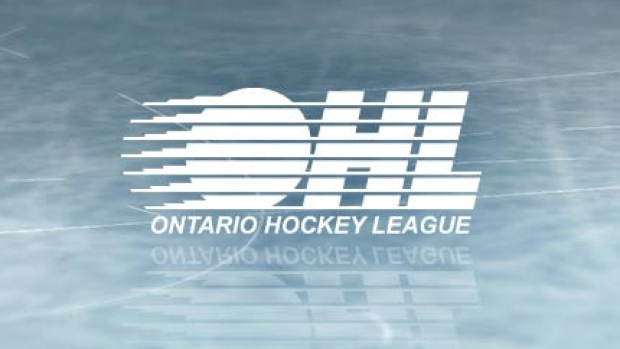 SHAWINIGAN, Que. — Dennis Yan scored once and assisted on four others as the Shawinigan Cataractes downed the Chicoutimi Sagueneens 6-1 on Friday night in Quebec Major Junior Hockey League action.
Alexis D'Aoust had two goals and two assists for the Cataractes (20-9-2), who won their third in a row. Samuel Asselin scored once and tacked on two helpers with Jonathan Deschamps and Mathieu Olivier also chipping in.
Jeremy Groleau replied for Chicoutimi (15-14-3), which dropped its seventh straight.
Mikhail Denisov made 17 saves for the win. Xavier Potvin took the loss after kicking out 13-of-17 shots in 31:48. Samuel Cardinal went the rest of the way and stopped seven shots.
Shawinigan was scoreless on two power plays and the Sagueneens were 0 for 5.
---
TITAN 4 SCREAMING EAGLES 1
BATHURST, N.B. — Rodrigo Abols had a goal and two assists and Reilly Pickard stopped 46 shots as the Titan downed Cape Breton.
Cole Rafuse, Vladimir Kuznetsov and Jordan Maher, into an empty net, rounded out the attack for Acadie-Bathurst (17-14-3).
Olivier Bourret replied with a power-play goal for the Screaming Eagles (16-15-3) and Kevin Mandolese kicked out 37-of-40 shots.
---
REMPARTS 2 DRAKKAR 0
QUEBEC CITY — Evgeny Kiselev made 23 saves as the Remparts shut out Baie-Comeau.
Derek Gentile and Olivier Garneau, shorthanded, scored in the second period for Quebec (19-12-3).
Antoine Samuel stopped 32 shots for the Drakkar (13-15-4).
---
HUSKIES 4 PHOENIX 0
SHERBROOKE, Que. — Samuel Harvey stopped all 26 shots he faced and Peter Abbandonato struck twice as Rouyn-Noranda blanked the Phoenix.
Zachary Lauzon and Evan MacKinnon also chipped in for the Huskies (20-7-6).
Evan Fitzpatrick kicked out 30 shots for Sherbrooke (13-18-3), which had a three-game winning streak ended.
---
OCEANIC 5 TIGRES 2
VICTORIAVILLE, Que. — Tyler Boland had a goal and two assists as Rimouski used a three-goal third period to get past the Tigres.
Daniel Hardie, Alexandre Grise, Artem Maltsev and Dylan Montcalm, into an empty net, supplied the rest of the offence for the Oceanic (16-16-2). Alexandre Lagace made 26 saves.
Ivan Kosorenkov and Pascal Laberge scored in the third period to tie the game 2-2 for Victoriaville (17-13-4). Olivier Tremblay turned aside 24-of-28 shots.
---
OLYMPIQUES 5 ARMADA 3
BOISBRIAND, Que. — Vitalii Abramov had two goals and an assist to lift Gatineau past the Armada.
Alex Dostie, Vincent Milot-Ouellet and Yakov Trenin rounded out the attack for the Olympiques (14-16-3). Mathieu Bellemare made 27 saves.
Alexander Katerinakis, Connor Bramwell and Pascal Corbeil, on the power play, scored for Blainville-Boisbriand (20-9-4). Francis Leclerc took the loss by making 29 saves in 51:24. Starter Samuel Montembeault was pulled after allowing three goals on four shots.
Morgan Adams-Moisan and Guillaume Beaudoin of the Armada were both ejected after receiving major penalties. Adam-Moisan was assessed a checking to the head infraction in the first period and Beaudoin was called for boarding in the second.
---
VOLTIGEURS 8 FOREURS 1
DRUMMONDVILLE, Que. — Nathan Hudgin had two goals and an assist with Pavel Koltygin also striking twice as the Voltigeurs routed Val-d'Or.
Ryan Verbeek scored once and tacked on two helpers for Drummondville (14-15-3) while Jarrett Baker, Matthew Newbury and Nicolas Beaudin had the others. Anthony Dumont-Bouchard turned away 19 shots.
Maxim Mizyurin had a short-handed goal for the Foreurs (14-17-3) and Dereck Baribeau made 26 saves.
---
WILDCATS ISLANDERS (POSTPONED)
CHARLOTTETOWN — The game between Moncton and the Islanders was cancelled due to weather. A later date will be announced by the league.
---
MOOSEHEADS SEA DOGS (POSTPONED)
SAINT JOHN, N.B. — The game between Halifax and the Sea Dogs was cancelled due to weather. A later date will be announced by the league.
---