Habs Lunch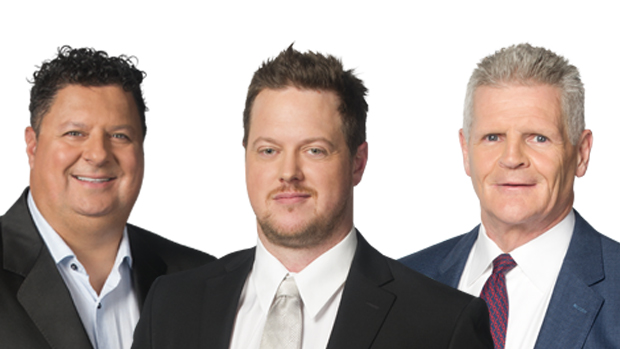 It's a heated debate every day… but no one drops the gloves. Get your daily diagnosis on the health of the Habs. The Habs Lunch with Tony Marinaro, Sean Campbell and Chris Nilan. Weekdays from noon to 1pm.
Sean Campbell, Simon Tsalikis and Chris Nilan get you ready for game 3 between Montreal and Vegas

Sean Campbell, Chris Nilan, Tony Marinaro and Dan Robertson discuss what to expect in game 1 of Habs and Golden Knights

Friday Habs Lunch: Vegas, baby! VEGAS!!!

Mitch Melnick hosts the Friday version of Habs Lunch with Chris Nilan, Tony Marinaro, Sean Campbell, Mitch Gallo and Jon Still. The boys do a deep dive into what to expect from the semifinal series between the Montreal Canadiens and Vegas Golden Knights.

Chris Nilan, Tony Marinaro and Matthew Ohayon talk about Bob Gainey giving a speech to the Canadiens after their workout today, and rank the defence groups of the remaining playoff teams.