Habs Lunch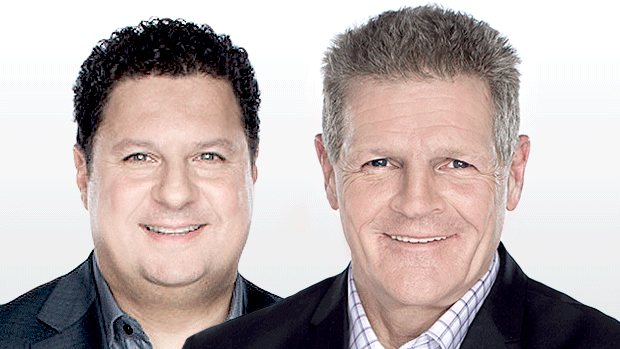 It's a heated debate every day… but no one drops the gloves. Get your daily diagnosis on the health of the Habs. The Habs Lunch with Tony Marinaro and Chris Nilan. Weekdays from noon to 1pm.
Sean Campbell, Chris Nilan and Tony Marinaro discuss the Habs latest win and why all the offence is coming from the blueline

Habs Lunch: Refs out to Lunch

Mitch Melnick hosts a TSN 690 roundtable discussion with Campbell, Alfieri, Nilan, Marinaro and Gallo about the Habs latest game vs Philadelphia

Habs Lunch: Habs playing up or down to their opponent?

Sean Campbell, Tony Marinaro, Simon Tsalikis and Chris Nilan talk was Charlie Coyle offside, the Danault line's great night at the office, the Habs faithful giving Zdeno Chara an ovation, Ryan Poehling, Victor Mete, Ben Chiarot and more.

Sean Campbell, Chris Nilan, Tony Marinaro and JP O'Connor discuss how good the Bruins have been and how the Habs can stop them

Knuckles, Marinaro, Tsalikis & Still previewed tonight's game in Arizona and looked back at the Drouin - Sergachev trade live from Montreal Auto Prix.