The Morning Show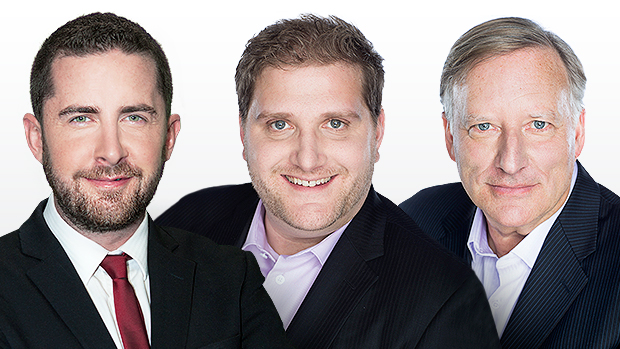 It's the scores, the highlights, the reactions. It's the insight, behind the scenes and before the games. We're talking Habs hockey every day. Get informed, get up to date, get in the game. The Morning Show, with Conor McKenna, Shaun Starr and Rick Moffat. Weekdays from 6am to 10am.
As we creep closer to NHL trade deadline day, is there any more clarity with what's going to happen in Ottawa? Are the Minnesota Wild selling off everything and are the Blues planning to add or subtract from their roster? TSN hockey insider Bob McKenzie provides some insight.

The Morning Show: February 14th: Hour 1.5

The Morning Show with David Pratt, Karen and Curt. Jim Benning is one year into his three year extension. The Show discusses what JB has done over the last year and how it grades. Also featuring the business report.

What are the odds Habs GM Marc Bergevin lands a big name player before the trade deadline? TSN hockey insider Darren Dreger gives his thoughts.

Denis: I want Drouin to show up

Is there concern that with a lack of games on the schedule that Jonathan Drouin has cooled down and it'll take time to heat up again?

Dumont: Is Weise the same player?

From the Athletic, Marc Dumont on the Habs' fourth line pickups and if Dale Weise is still the same type of player Habs fans saw when he first played for the team.

The Canadiens have had an awful power play all year. Does it need to be really good to win in the playoffs? TSN hockey insider Bob McKenzie has some thoughts.

Denis: The ideal fourth line

Is the ideal fourth line about trust and balance or are you looking for some scoring? RDS Habs analyst Marc Denis weighs in.