The Morning Show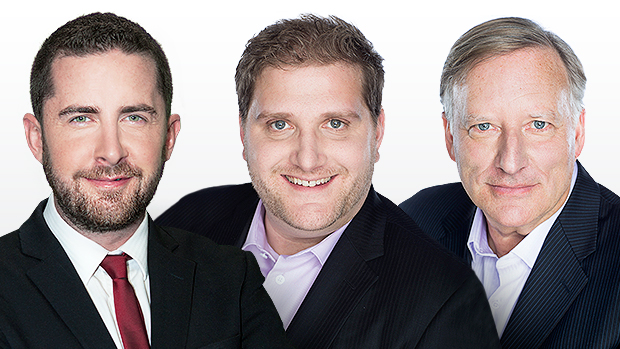 It's the scores, the highlights, the reactions. It's the insight, behind the scenes and before the games. We're talking Habs hockey every day. Get informed, get up to date, get in the game. The Morning Show, with Conor McKenna, Shaun Starr and Rick Moffat. Weekdays from 6am to 10am.
Plaxico Burress chirping Mark Sanchez, fair or foul? Eric Macramalla has some advice for Plaxico

Denis: Are the Habs a playoff team?

Not too many people thought the Habs would make the playoffs this year. Almost 30 games into the season and the Habs have a hold on a playoff spot. Does Marc Denis believe the Canadiens will be playoff bound this year?

TSN Hockey Bob McKenzie on the NHL's expansion to the city of Seattle

3 Starr Quiz: What's with Kotkaniemi's ice time

Jesperi Kotkaniemi's ice time has been cut from 16:42 to 11:22 over his last three games. What's going on here? Also, would you trust someone who ate their McDonald's fries one at a time?

Dreger: I'd be hesitant to move Mete

TSN hockey insider Darren Dreger joins the show to discuss the Habs' interest in Jake Muzzin, Victor Mete's availability, NHL expansion and more.

RDS' Marc Denis joins the show to discuss the Canadiens' play in their own zone, their possession numbers, the Sens' success so far and more.